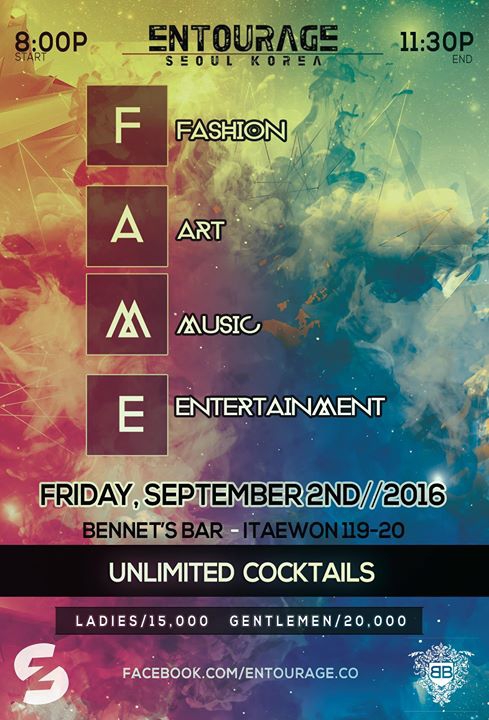 Event Details
Entourage Entertainment is happy to announce:

Friday, September 2nd, 2016 at Bennett's Bar in Itaewon, we will be officially launching F.A.M.E. The purpose of F.A.M.E. is to bring together both professional and amateurs in the entertainment industry in order to open doors for up and coming talent. Designers, Actors, Models, Artists, Musicians, Host MC's, DJs, Photographers… and all others who have a passion for arts and entertainment are welcome to join us to celebrate this new initiative. Bring your business cards. Bring your ideas. Be ready to take your passion to the next level!

In celebration of our new journey, we will be offering UNLIMITED COCKTAILS to all who join us at our opening event.

Entry to the opening event is 20,000 won for men and 15,000 won for women. The entry fee also gets you into the afterparty at House Ming, immediately following the event.