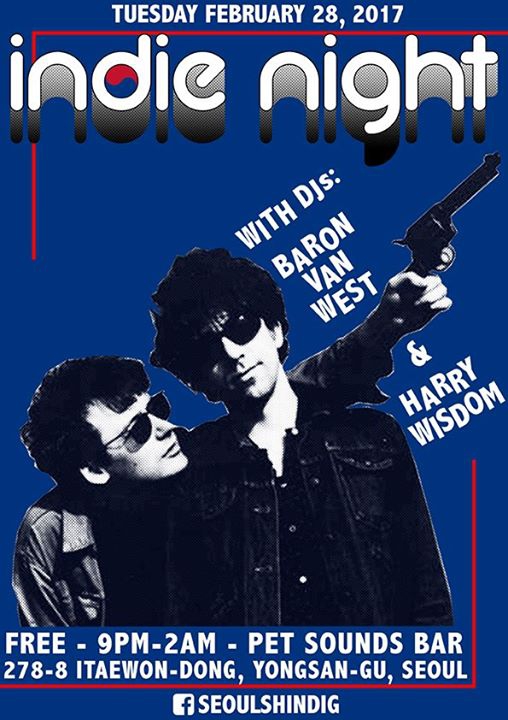 Event Details
Next Wednesday is a red day, namely Independence Movement Day, so celebrate the coming day off with Seoul Shindig!

DJs Harry Wisdom and Baron van West will be playing prime indie tunes from the 1970s until today. If you like drinking, dancing, singing and sobbing along to the Smiths, the Fall, the Strokes, Franz Ferdinand, Oasis, Pulp, the Pixies, LCD Soundsystem, Primal Scream and more, then head on down to Pet Sounds in Kyungnidan!

19+, doors open at 7, we start at 9, there is pub grub, creepos stay home.