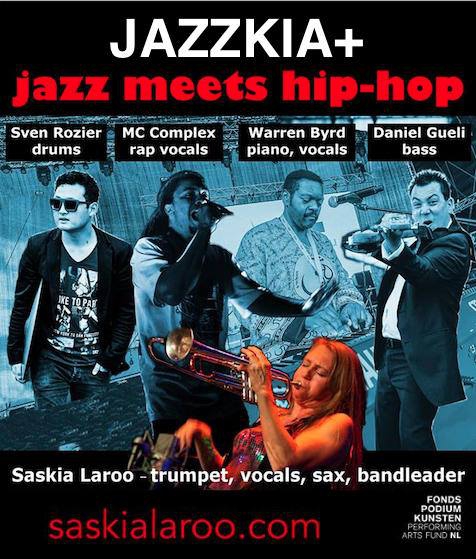 Event Details
JAZZKIA's performances in Korea will be held on September 22nd at 9 pm, led by the world class trumpeter Saskia Laroo.
Saskia Laroo is a worldwide recognized trumpeter from Amsterdam (Netherlands) whose nickname is 'Lady Miles Davis'.

JAZZKIA is also the third CD title of trumpeter Saskia Laroo and the name of the four-member group she created in 1995 for acoustic jazz and crossover music fans. JAZZKIA is made up of multinational jazz and musicians from different backgrounds, with rap vocal reinforcements. Through their program 'Jazz meets hiphop,' they play the original and improvised original songs from Saskia's albums. The repertoire is mainly composed by Saskia's own compositions, which were also inspired by jazz legends such as Charlie Parker, John Coltrane, Dizzy Gillespie, and Thelonious Monk.

We are honored to have the chance to offer you a performance of such a great jazz musician at Boogie Woogie. Entrance is free of charge since you grant the band by giving donations, so do not miss it!