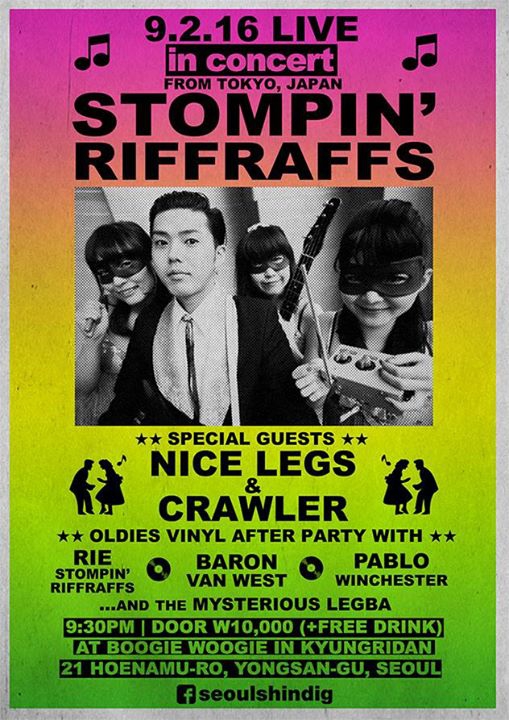 Event Details
Straight out of a Tarantino rock'n'roll wet dream crashing into modern Seoul, get ready for the STOMPIN' RIFFRAFFS!!! These wild cats will be playing their first ever gig in South Korea with basement pop favorites NICE LEGS and garage punk upstarts CRAWLER.

It's a rare pleasure to see real Japanese rock'n'roll bands in Seoul, so let's show them how we party!

After the show, the doors will open for an entry free all-night-long vintage vinyl dance party with Rie from the Stompin' Riffraffs, Baron van West from Seoul City Stomp/Shindig and northern soulman Pablo Winchester on the wheels of steel!

Doors open after 9:30, price is 10,000 won at the door.