Chaum
Cosmetic and Beauty Shops Dermatology & Skin Care Physicians & Chiropractors Massage and Spas Hair Loss Treatment
Better Health, Everlasting Beauty, Anti-Aging Life Center, Chaum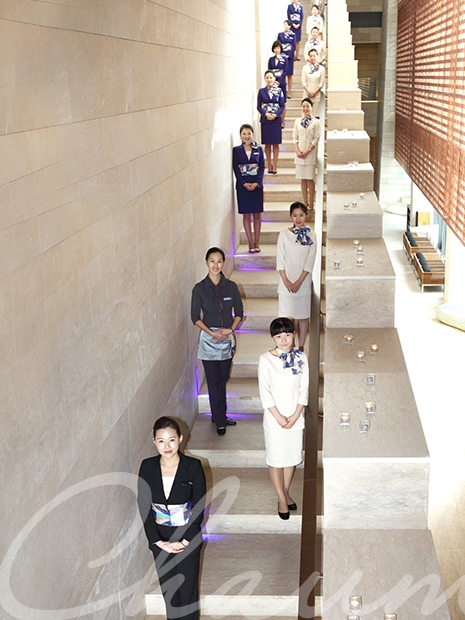 Chaum is a place you can have medical checks, health care, anti-aging treatments as well as beauty & wellness treatments. Chaum is especially famous for fertility center and stem cell therapy. Here are some programs you can have at Chaum:
Medical Check-up Programs

Physical Measurements: Height, Weight, Body composition, Body Mass Index, Abdominal circumference, Blood pressure
Hearing Test: Audiometry
Eye Test
Blood tests:

CBC, diff, Serum electrolyte(T. Calcium, P, Na, K, Cl), Uric acid
Liver function(T. Protein, Albumin, T. Bilirubin, AST(SGOT), ALT(SGPT, r-GPT, ALP), Kidney function(BUN, Cr, GFR), Amylase
Diabetes (Glucose, HbA1C, Insulin), Thyroid function(TSH, T3, T4), Inflammation marker(ESR, CRP), RA factor
Hepatitis (Anti HAV IgG, HbsAg, HbsAb, Anti-HCV), Coagulation test(PT, PTT), VDRL, HIV, Vitamin D, TIBC, Iron, Ferritin
Lipid Profile (T. cholesterol, Triglyceride, HDL, LDL Cholesterol)
Lipoprotein(a), Fibrinogen, Apo A, Apo B, Homocysteine, PBS, FFA

Urine Test/Stool Exam
Tumor Markers
Cardiovascula

Digestive
Endocrinological
Respiratory
Gynecological
Urological (Male)
DNA Test

Anti-Aging Check up

Basic Package
Hormone Exam
NK Cell Activity
HRV Exam
Antioxidant State & Oxidative Stress Exam
Hair Tissue Mineral Assay
Urine Organic Acid Assay
Musculoskeletal Posture & Funtions

Skin Care

Face Muscle Stretching Face lifting skin care
Healing body massage
Stem Cell MTS Care
Premium skin care

Hair Care

Basic Scalp Care
Hair Loss MTS Program

Massage

Signature Massage that helps build a stronger immune system
Body Detox
Water Massage

Food Therapy
Pain Control/Posture Clinic
Korean Treaditional Medicine Center
Body Slimming Care
Dermatology
NK Cell Test and Stem Cell Program

Chaum is the best destination for Beauty Health and Wellness Care.

Contact Chaum directly through My Guide Seoul and click on the 'MAKE ENQUIRY' box to book your appointment.
Budget
Best For Whom
Business Travellers

Expats

Families With Teenagers

Families With Children

For Her

For Him

All Ages

Couples

Backpackers

Groups

Leisure Travellers
Best For What
The Local Experience

Luxury

Relaxation

Cultural Experience

Spa