Gangnam Gentle Dental Clinic
Dental Clinics
If you need dental emergency care in Seoul, Gangnam Gental Dental clinic offers night care and weekend care.
Gangnam Gentle Dental Clinic is pleased to announce the commencement of full-scale medical services following its recent opening. Their primary focus areas include Implant Surgery, Non-shaving Laminate Veneers, Crown Lengthening, Clear Aligners, Teeth Whitening, and TMJ treatment.

Detailed Services


1. Non-shaving Laminate Veneers
Gentle Dental Non-shaving Laminate Veneers involves achieving a natural harmony with your existing teeth and facial structure. These are 4 keypoints of Gentle Dental Non-shaving Laminate Veneers.
Striving to Preserve Natural Teeth: Through orthodontics and laminate, they target and treat areas where tooth reduction isn't necessary. When reduction is needed, they perform cosmetic prosthetic treatments, minimizing the extent of reduction.
Fabrication of Prostheses in a Laboratory Specializing in Ceramics: Aesthetic-focused prosthetics are crafted per prescription in specialized ceramic labs with extensive expertise.
Warranty System for Prosthesis: Warranty services are provided, starting from one year, depending on the type of prosthesis.
Medical Staff Who Are Industry Leaders on a Global Stage: As a global judge for Miss Korea 2022, Head Doctor Dr. Seongho Kim is a pioneer of the industry, championing and advancing the importance of beautiful teeth.



2. Implant Surgery
Five-year Implant Warranty System: At Gangnam Gentle Dental Clinic, they offer a five-year warranty for peace of mind with all implant procedures performed at the clinic.

Personalized Care With a Dedicated Specialist for Each Treatment: From the initial diagnosis to ongoing care, their head doctor ensures personalized, one-on-one attention for each patient through all stages of treatment.

Systematic and Safe Treatment: Through precise diagnosis using state-of-the-art equipment and pre-operative planning, they ensure safe and long-lasting results with meticulous implant procedures.
Only the Best Materials: Gentle Dental Clinic offers 3d-guided implant, Straumann Implant, and Osstem Implant. Their procedures are carried out using trusted and renowned materials from Osstem and Straumann.
Pain Minimization: They offer an anesthesia device with microfiber needles for painless procedures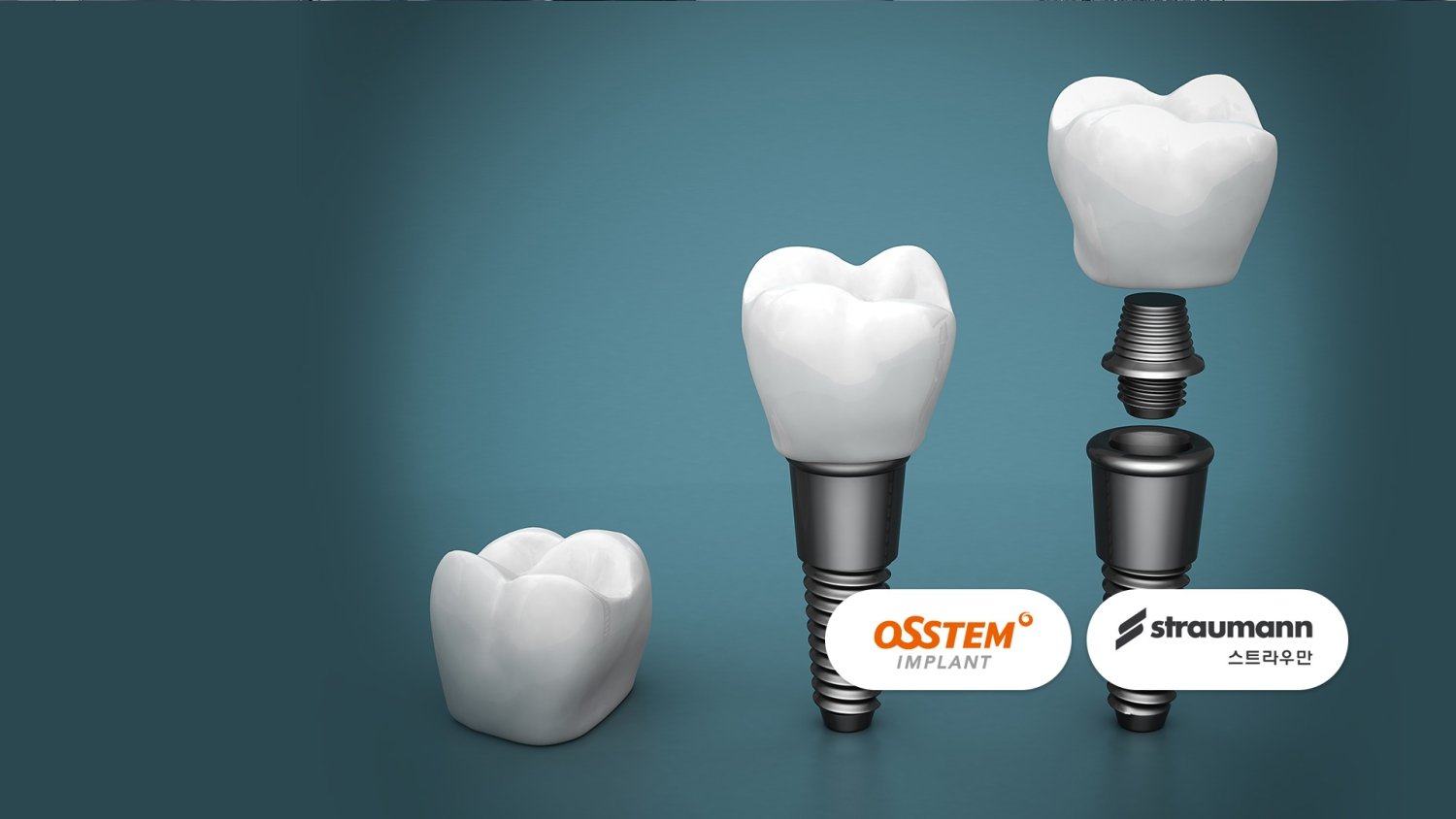 3. Emergency Care
Notably, they offer a 7-day-a-week appointment schedule and introduce night-care business hours to accommodate busy professionals, students, and anyone struggling to find time during weekdays. They aim to provide a wide range of options for their patients, so they never miss the opportunity for timely treatment.
Dr. Kim Sung-ho, the head doctor of Gangnam Gentle Dental Clinic and a member of Mensa USA, emphasizes the paramount importance of dental health, stating, 'Dental health, often known as one of the cornerstones of overall well-being, is our top priority. We are committed to understanding our patients' concerns and ensuring they receive timely treatment without hassle.'
Learn more about Gangnam Gentle Dental Emergency Care here!


Highlights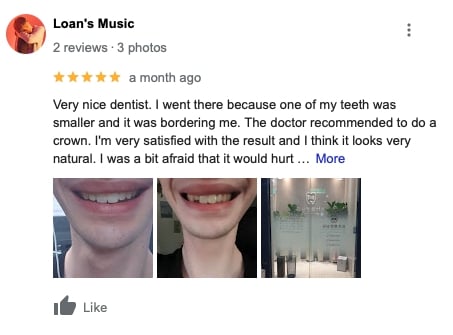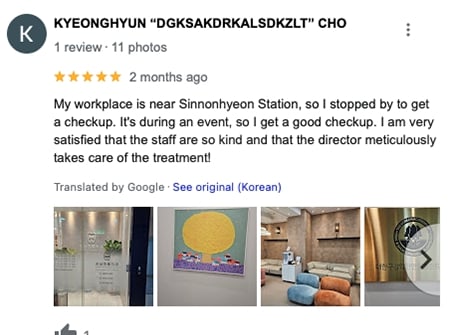 Company Details
Contact
Kakao Channel: Click to text
WhatsApp: +82-10-5050-7095
Website: https://www.gangnamgentledental.com
Location
2F, 455 Gangnam-daero, Seocho-gu, Seoul, Republic of Korea
Maps: Google Maps
Business Hours
| | |
| --- | --- |
| Monday | 10:00 ~ 18:30 |
| Tuesday | 10:00 ~ 18:30 |
| Wednesday | 14:00 ~ 21:00 |
| Thursday | 10:00 ~ 18:30 |
| Friday | 10:00 ~ 18:30 |
| Saturday | 09:00 ~ 14:00 |
| Sunday | 14:00 ~ 18:00 |
Budget
Best For Whom
Expats
Mature Travellers
For Her
For Him