Glow Clinic
Dermatology & Skin Care Plastic Surgery Clinics
Glow Clinic is one of the best dermatology clinics, located in Gangnam, Seoul, Korea, offers exceptional dermatology services.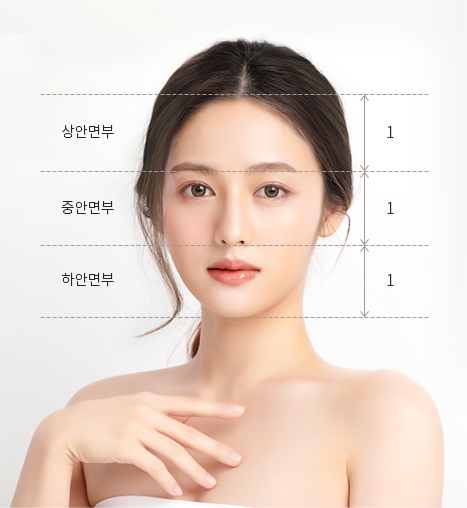 Beyond the perspective of medicine, they study the human face from an artistic anatomical standpoint. Regularly, through sculpture and painting, Glow examines the harmonious composition and proportions of the face from an aesthetic perspective. Glow Clinic makes efforts to pre-assess and verify the optimal procedures that suit the client's facial type. Additionally, Glow Clinic contemplates the concept of naturalness, unnaturalness, beauty rights, and propriety from a humanities perspective.
The ideal ratio of the forehead, eyes, lips, and chin is said to be 1:1:1. However, there are times when individuality needs to be expressed based on the shape of the eyes, nose, and mouth. Beauty is not something fixed but should adapt to each person's individuality.




After accumulating sufficient experience and expertise in medical anatomy, Glow clinic should begin to consider 'beauty' from an aesthetic perspective. Only then, when viewing the human face from the sculptural morphological standpoint with a long history, can we identify the points of 'natural' beauty rather than artificial beauty. Glow Clinic gains the insight to distinguish the areas that require intervention and the areas that should be preserved.





The skeletal structures of Asians and Westerners differ. Asians tend to desire Westernized facial features, while Westerners may seek Eastern facial characteristics. Understanding the characteristics inherent in each skeletal structure is necessary. In particular, Asians have a smaller chin, zygomatic area, and intercanthal distance, so there is a tendency to approach the desired skeletal features through procedures such as chin fillers, lateral canthoplasty, and nose augmentation. Therefore, instead of simply endlessly raising and augmenting low and small areas, if we first establish the standards of the shapes we unconsciously desire and gradually refine the aspects we consider as flaws, we can stay within the line of 'naturally human' without appearing artificial.

For those looking to have skin care treatments during visiting Korea, Glow offers a trusted and reliable result with affordable prices. Contact Glow directly through My Guide Seoul and click on the 'MAKE ENQUIRY' box to send any questions or book your appointment.
Budget
Best For Whom
Business Travellers

Families With Children

For Her

For Him

All Ages

Couples

Backpackers

Groups

Leisure Travellers

Gay & Lesbian