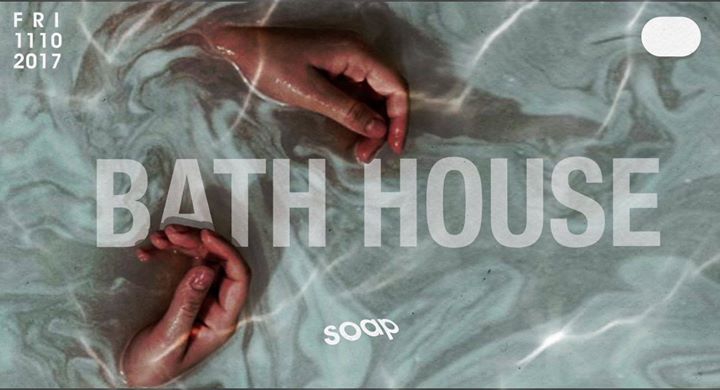 Event Details
BATH HOUSE #2 AT SOAP

Bath House
It's all about house music.
Welcome to the bath house, a party series at Soap that's all about house music.

LINE UP:

MUSHXXX (MNM PROJECT)
GRID (DISCO EXPERIENCE)
MOON YI RANG (ALTER EGO)
7IP7O3
KEVINFROMSEOUL (VEGAS TRIP)


• TIME : FRI 11.10 10PM-5AM
• VENUE : SOAP 132-3 Itaewon-dong, Yongsang-Gu, Seoul, Korea, B1
• NO MINORS ALLOWED // 98년생부터 입장 가능
• ENTRANCE FEE: 20,000KRW + 1 Free Drink
• ID NEEDED
*For safety issues we don't allow flip flops and slippers inside the venue.