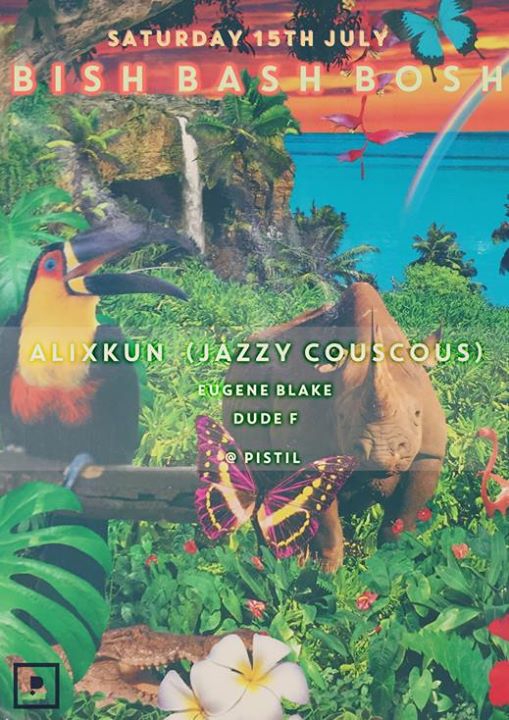 Event Details

Sat 15/07 @ Pistil - 9pm - 5am
Free before 11pm
After 11pm 10,000won

Alixkun
Eugene Blake
Dude F
--

This is a special BBB as it's the 1st time we have invited a foreign guest DJ - a huge collector of 90s house and a connoisseur of Japanese music of many styles .

We've invited Alixkun, boss of Jazzy Couscous, based in Tokyo Japan. One of their first releases on vinyl was 'House, Once upon a time in Japan...', the acclaimed x3LP compilation focused on forgotten gems of of the 90s Japanese house scene. Since then Jazzy Couscous have released a series of EPs showcasing the most promising talents from the young generation including Brawther, Hugo LX, DJ Steaw and Fulbert. Currently they are just releasing a limited edition EP, Prism - Crystal Edge, which again explores the forgotten past of Japanese House music.

Alix is a true digger, and a proper talented DJ - from Techno to Deep House, to Ambient and Rare Groove, he will take you on a musical journey which wont disappoint. He has also played in Tokyo's most respected clubs, such as Womb, Eleven, Solfa, Vent & Air.

As per normal, we have Dude F (himself fresh back from a Japan tour) & Eugene Blake to support, so expect quality from open to close.