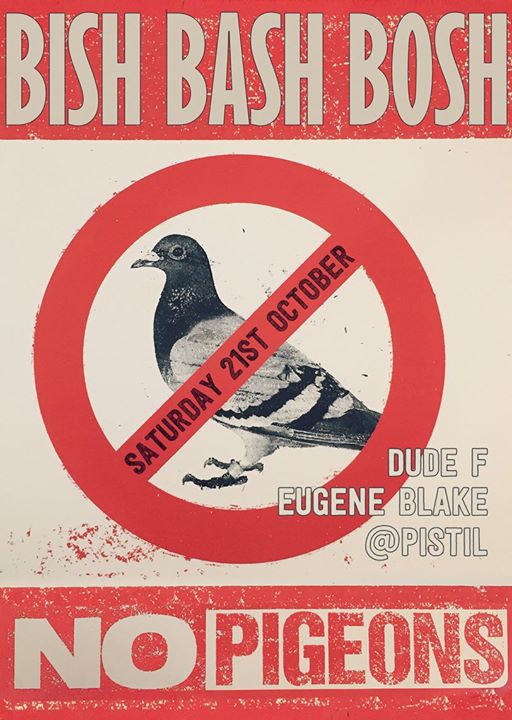 Event Details
BISH BASH BOSH 28번째 파티!!

DJ Lineup:

Eugene Blake // Dude F
Pistil
10-5am

After 11pm - 10,000원
Pigeons will be denied entry

/\/\/\/\/\/\/\/\/\/\/\/\/\/\/\/\/\/\/\/\/\/\

2 dudes djing all night, bringing their aural vision to the floor on Saturday. Expect house, tech house and breakbeat from different eras (with a penchant towards the 90s and early 00s, all blended together on the faithful analogue Condesa rotary mixer brought out just for this monthly party.

We take a break in November, so let's make this one a proper night!