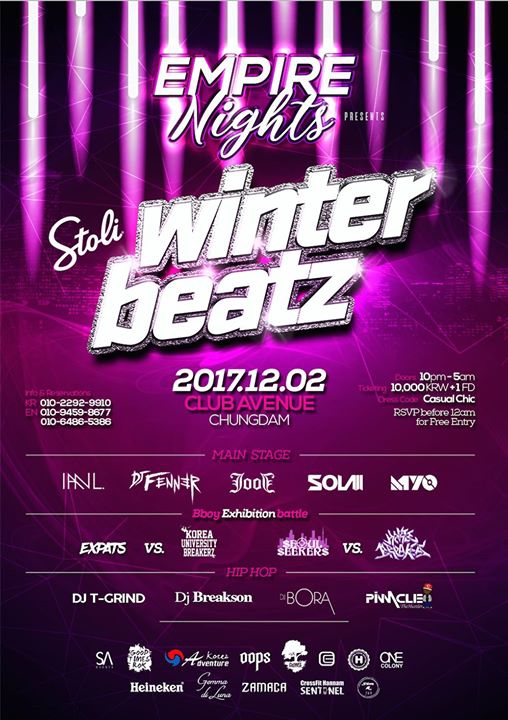 Event Details
Planet Hustle will be in the building this Saturday, Dec. 2 along with a few other promotion teams to bring you: EMPIRE NIGHTS.

Come watch Planet Hustle's very own DJ BO RA and the CEO, Pinnacle TheHustler wreck Club Avenue535's Hip Hop room.

Also, we have so many drink specials!

House drinks: 5,000 won
Heineken Beers: 6,000 won
Premium drinks: 7,000 won.
*No drinks are over 7,000 won
**Discounted VIP tables (contact us for details)

**IF YOU WANT TO GET INTO CLUB AVENUE FOR FREE, send us a message and we will put you on the PLANET HUSTLE guest list!

See you all on Saturday!