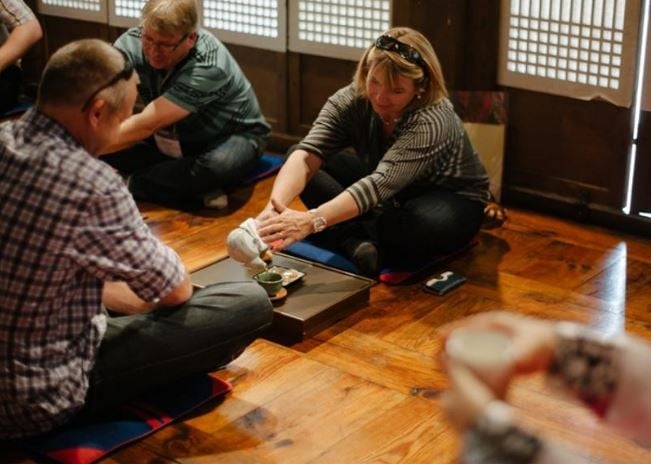 Namsangol Hanok Village's Tea Ceremony Program
Seoul Tradition
Mon Jun 20th 2016 to Mon Oct 31st 2016
---
Seoul
,

Ogin-dong 47-133 bunji, Jongno-gu.

,

Chungmuro Station, Lines 3 and 4. Exit 3

Seoul
https://www.myguideseoul.com/events/namsangol-hanok-villages-tea-ceremony-program
VISIT WEBSITE
Event Details
Experience and Enjoy a Korean Tea Ceremony

Take part in a traditional tea ceremony at Namsangol Hanok Village in Yoon's Tea Room. The program takes place three times a week. Yoon's Tearoom is located inside Namsangol Hanok Village. Normally, visitors are not permitted to enter the Yoon hanok*. Thanks to the tea ceremony program, visitors can enter and enjoy tea and light refreshments in the hanok's tranquil atmosphere.

The tea ceremony program is a chance for foreign visitors to experience Korea's tea culture. For Koreans, this program is a chance to become familiar with Korean traditions.

The tea ceremony program runs from March until Oct. 2016. Groups must reserve in advance.
(Cost: 7,000 to 10,000 won)

* The Yoon hanok is a replica of the home of Empress Sunjeonghyo. The empress's uncle, Yoon Deok-yeong, owned the hanok but it fell into disrepair over the years. The actual residence can still be seen in Seoul, at Ogin-dong 47-133 bunji, Jongno-gu.