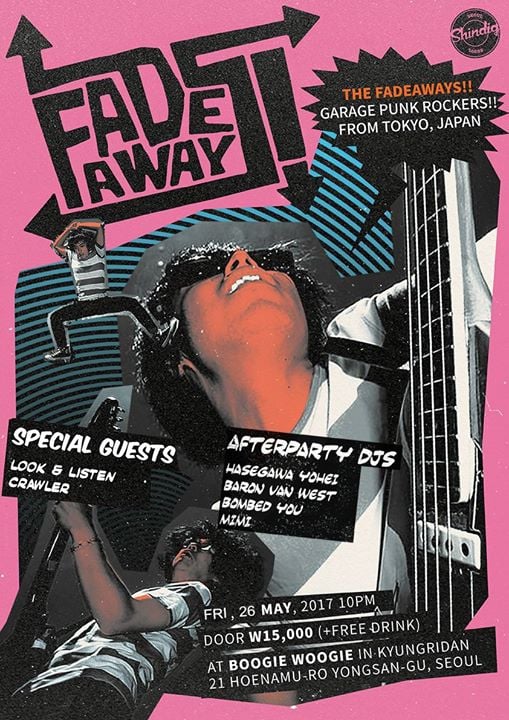 Event Details
2017/05/26 | 10PM-12AM (concert), 12AM-3AM (DJ Party) | entrance 15,000 won + free drink. Address: 21, Hoenamu-ro, Yongsan-gu, Seoul 04343, South Korea'

****
UPDATE: Just added Tallulah Bankhead to the bill!

The Fadeaways are a wild garage punk band that have been active since 2008. Their live shows are known to be insanely energetic! They have toured through Europe, the USA, and China. Seoul Shindig is proud to host them for their first ever performance in South Korea!

Seoul's favorite garage punks Crawler will make a one time return for this show, and Look & Listen will also perform. Also, DJ Mimi will be spinning garage, R&B and Psych records between the bands.

This is sure to be one of the best rock and roll shows of the year, so don't miss out!

After the show, DJs Yohei Hasegawa, Baron van West and Bombed you will be spinning soul, psych, reggae and ska records all night long. This will be the Baron's final DJ night/Shindig in Korea before he moves to Shanghai.