7 Popular Korean Snacks You Should Bring Back Home
Food & Drink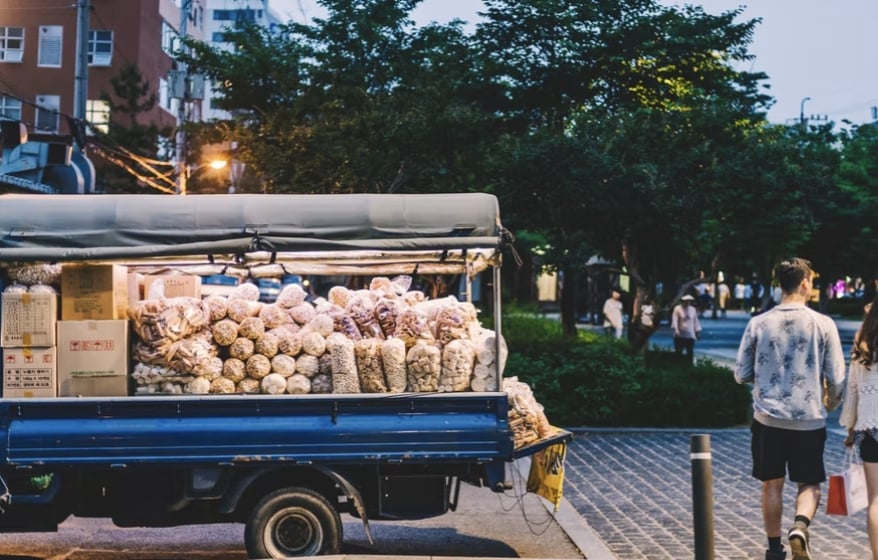 There are lots of unique and yet popular snacks in Korea. Many of them are exported internationally. Today, I'm going to talk about some of the snacks that Koreans love but foreigners love even more of. They are not in particular order.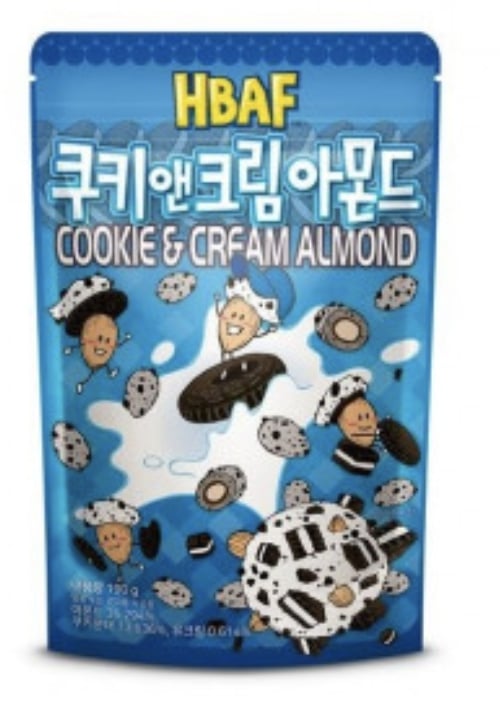 1. HBAF Cookie and cream almond
This caught many people by surprise, but almonds dominated the snack scene in South Korea in 2021. There were more flavor options than types of shirts and flavors like black sesame and wasabi were easy to find. HBAF offers many different flavors and my personal favorite is cookies and cream. Cookies and cream fans will love this snack. Without a doubt, this snack was the most difficult to stop eating.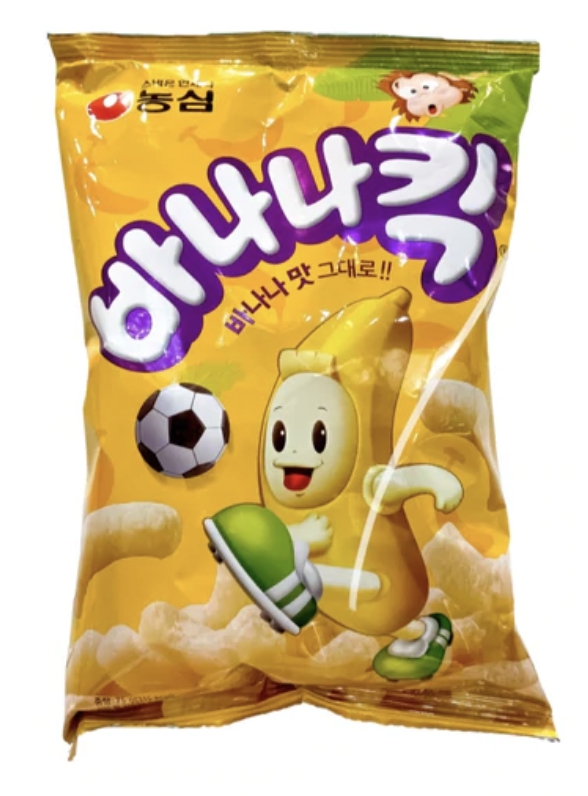 2. Nongshim Banana kick
Nongshim's Banana Kick is unlike any snack I've tasted in the west. Sweet banana flavor in the form of a crunchy Cheeto, if you love banana but in a form of a snack, this would definitely be your favorite. It is truly a difficult snack to put down.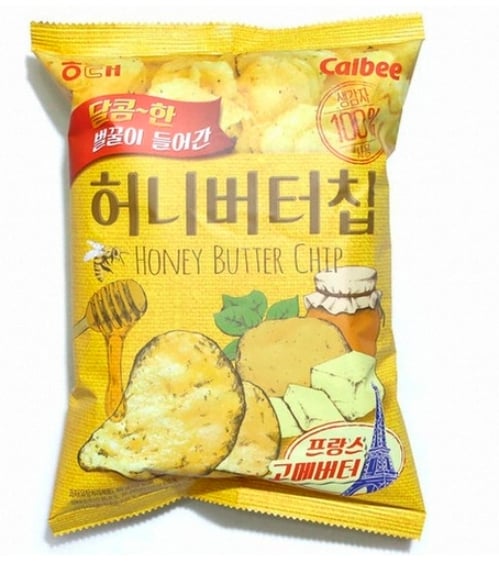 3. Haitai Honey butter chips
Who doesn't love honey and butter, huh? By this point you are probably thinking, "Which flavors haven't Korean snack makers merged together?", and the answer is, not many. The perfect case-in-point is the HaiTai Honey Butter Chip. This chip was widely popular in 2017 and once it was available, honey butter flavor was added to all sorts of other foods. They're a unique flavor experience to try.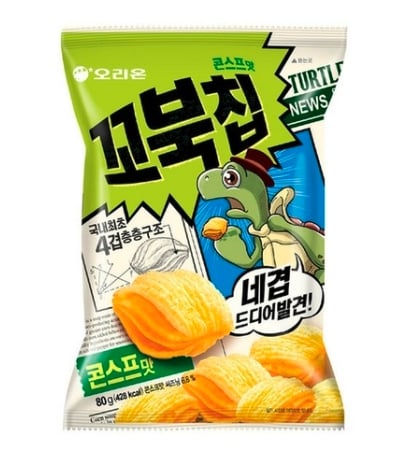 4. Orion Turtle chips
In South Korea, the only thing to rival the variety of flavors available in various snacks are the different snack shapes. The Orion Turtle Chip Corn Soup Flavor snack is a perfect example. Not to be confused with actual turtle shells, the shape of this snack creates a layered crunch experience which matches well with the Corn Soup flavor. It is also available in chocolate, and is incredibly addictive.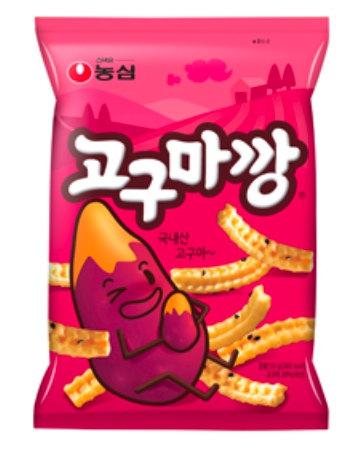 5. Nongshim Goguma Kkang
This is another one of my personal favorite snack. It's cheap and delicious. This snack has been around for decades and it's still on the best-selling list. Goguma means sweet potato in Korean. These delicious sweet potato chips are exactly as delicious as they sound. They're slightly salted and seasoned and feature the distinct flavor of sweet potato as well as a crunch that will satisfy your snack craving in no time.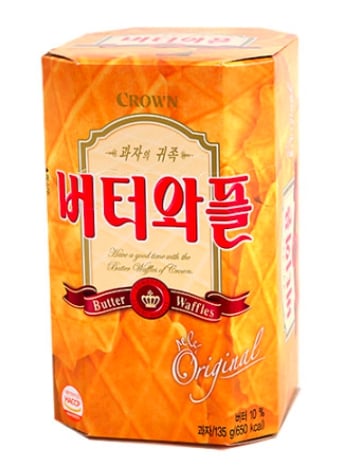 6. Crown butter waffle
This is a perfect that for those coffee lovers. This is a snack that is classic and simple. The Crown butter Waffles is a rich, buttery waffle biscuit that's roasted to a perfect golden texture. It comes individually wrapped so you don't have to worry about them getting stale!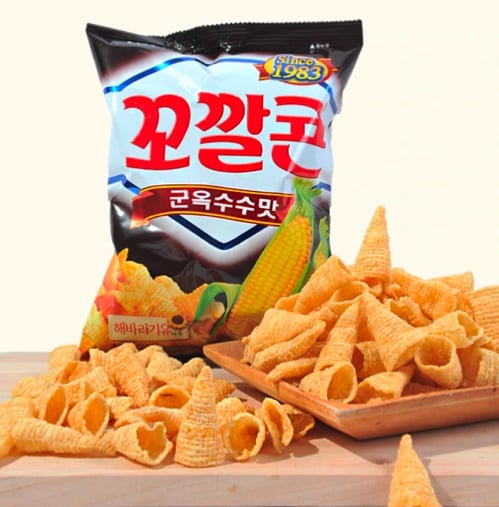 7. Lotte Kokkal corn
The Lotte Kokkal Corn is a delicious cone-shaped snack. This is a classic snack that's been around for decades. I remember sticking them on my fingers and eating them off it as a kid. It has a hint of sweet grilled corn flavor, while being savory and addictive.