The Whole Noodle and Caboodle
Food & Drink
It has fed many hungry souls, from poor students to rich business people
If London is well known for their 'cup of tea', well Seoul, is renowned for the 'cup of noodles.'   Consuming the greatest amount of instant noodles, Koreans have loved this cheap and portable foamed cup snack since 1960.  This was not just a flavorful meal that provided sustenance, but also brought comfort and happiness to their lives.   For the past 50 years, it has fed (and still feeds) many hungry souls, from poor students to rich business people.   So, how about a nice, hot cup of noodles for lunch?  Don't know where to start? This easy to follow how-to guide will help you become the cup noodle master in no time…
Step 1 – Where to find them?
This may be the easiest task on your quest to master.  Hugely popular, you can easily find them in many stores such as at discount retailers (E-Mart, Lotte Mart, Home Plus), department stores (Hyundai Department Store, Shinsegae Department Store, Lotte Department Store), convenience stores (7-Eleven, GS25, CU) and local supermarkets.  Prices range from 700KRW to 1,500KRW.  
Step 2 – What to choose?
Ever the conundrum, picking a flavour can prove rather difficult.  Once you find the instant noodle aisle you will be mesmerised to find an array of cup noodles, from clear broth to spicy soup.  Check out what the locals like.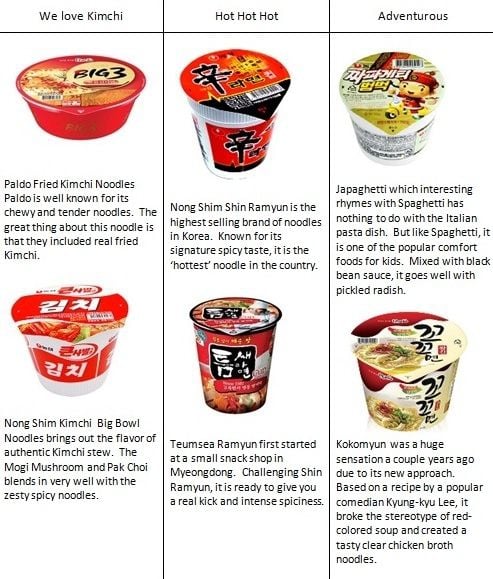 Step 3 – How to Prepare
Basically, just add a little bit of water and you're good to go.  However, instant noodle manias enjoy mixing things up a bit, as additional ingredients will enhance the flavors.  Here are some suggestions: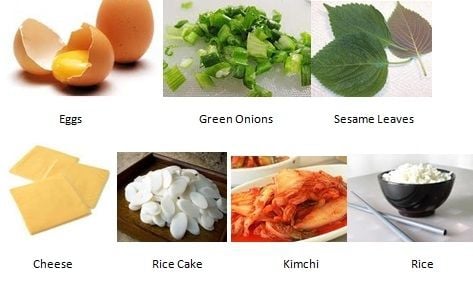 Step 4 – How to Eat
Now, you are on the verge of enjoying a delicious cup of noodles.  The eating part seems quite simple but let me share you some local tips. 
(a)  While waiting for your noodles to cook, place a thick book on top to help everything completely poach.  
(b)  You simply must eat with wooden chopsticks.  Wooden chopsticks hold the noodles better.
(c)  When the noodles are ready, tear off the lid and make it into a cone to hold them in. 
Now, you are ready to fully enjoy your own 'cup of noodles.'  Bon Appetite!