Top Fashion Shops of Shinsa
Adventure
When fashionistas from around the globe visit Seoul, the infamous Garosu-gil is at the top....
When fashionistas from around the globe visit Seoul, the infamous Garosu-gil (tree-lined street) in the Shinsa area is at the top of their list. On this incredibly long street and on streets nearby you will find a shopper's paradise filled with so many lovely clothing and accessory boutiques as well as some big name chain stores. It can actually be a bit overwhelming with so many shops but you are in luck because we have compiled a list of some of our favorites that we think you will also fall in love with.
 
Under N Over
If you are arriving to this area by subway, you will no doubt pass this shop soon after coming out of Shinsa station exit 8 on your walk to Garosu-gil. This store is Under N Over and they carry trendy men and women's clothing with a touch of class and sass. The store feels very welcoming and open and never too crowded. They also have a great selection of accessories.
 
Address: Kangnam-gu, Shinsa-dong, 514-18
Phone: 02-518-7200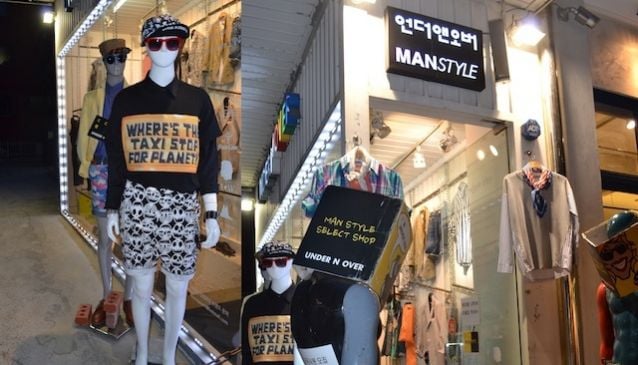 KM Play 
KM Play (K-design market) is a wonderful multi-brand shop that offers something for just about everyone. There are two women's floors, the first with more elegant, feminine styles and the second more edgier and funky. The third floor is menswear with a unique range of styles and the top floor has accessories and a coffee shop.
 
Address:Kangnam-gu, Shinsa-dong, 532-7
Phone: 02-3443-5454
 
Moeum Shoe Gallery
This amazing shoe store feels like you walking into a shoe museum, but not stuffy and you are free to not only admire the gorgeous selection of stilettos, ballet flats, boots, sandals, wedges.. I could go on, but also try them on as you please. It's basically shoe heaven.
 
Address: Kangnam-gu, Dosandaero, 13 gil, 28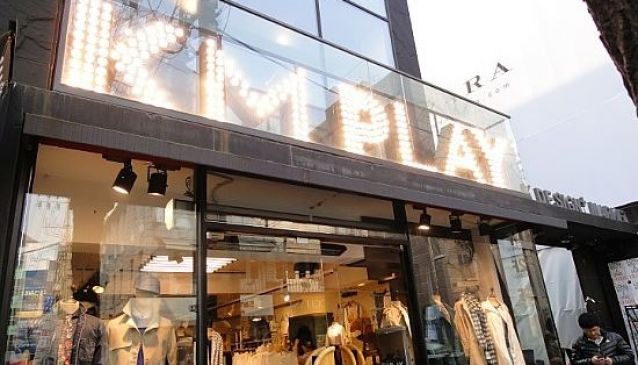 Aland 
One of the most cutting edge retailers that carries a wonderful mix of foreign and domestic brands with a similar aesthetic and feel to Urban Outfitters (a famous retailer that hails from the U.S.) minus the kitsch and home goods. Aland also carries very modern and minimalist garments with unique details, lots of neoprene, and more boxy shaped silhouettes along with shoes and accessories for men and women.
 
Address: Kangnam-gu, Shinsa-dong, 524-37
Phone: 1566-7477
 
8 Seconds
On the main fashion drag of Garosu-gil you can't miss 8 Seconds, the popular Korean fashion retailer that came into the scene about a year or so ago. Located in an English tudor style building, you will find on-trend men and women's clothing, shoes and accessories targeted for 18-35 age range. 
 
Address: Kangnam-gu, Shinsa-dong, 535-1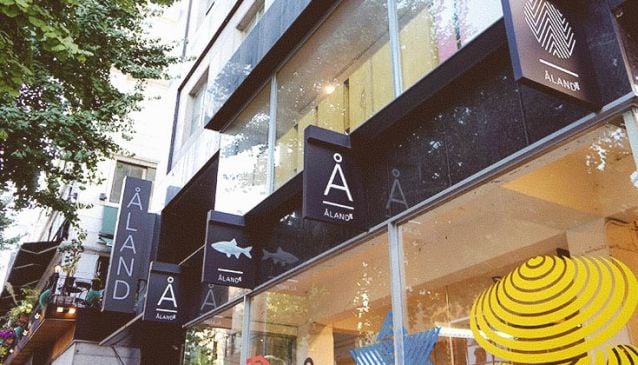 9 Owls Vintage
Looking for a Chanel or Louis Vuitton bag from the early 90's or a circa 1985 fringe leather jacket? 9 Owls is an upscale vintage boutique with a treasure trove of clothing, accessories, shoes and handbags from the 70's to 90's. They also have a lovely candy striped red and white awning above the store entrance that makes you feel like you are shopping on Rodeo Drive.
 
Address: Kangnam-gu, Shinsa-dong, 546-3
Phone:
 
Market Liberty
This wonderful women's store has a wide selection of different styles from mesh crop tops to elegant dresses fit for having tea with the Queen, Market Liberty is must for the fashionista that likes to play around with different styles. They also have probably the best selection of jewelry in the area.
 
Address:  Kangnam-gu, Shinsa-dong, 532-11
Phone: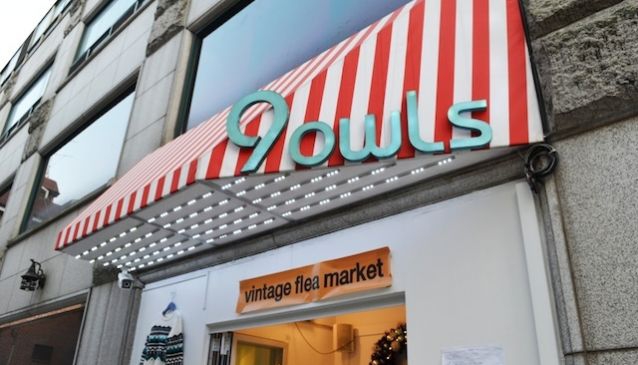 Forever 21
"Rock Forever 21, but just turned thirty". Kanye speaks the truth about many folks here in Korea, but Forever 21 has become the go-to store for many of us and our cheap and trendy fashion needs.
 
Address: Kangnam-gu, Shinsa-dong, 547
Phone:
 
Pop 
Welcome to a world of quirk and kitsch with bold prints and sass in this pop art inspired fashion boutique. Pop is a fun and funky women's clothing store for the extroverted fashionista looking for the perfect statement outfit or accessory to add to her wardrobe.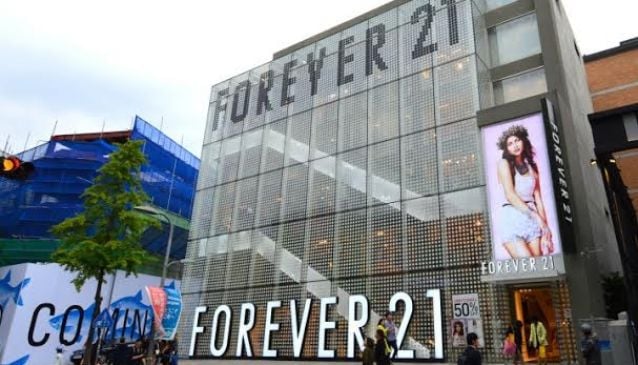 Around the Corner
This fun multi-brand store is like a cool cafe and clothing store fusion. It carries cute interior decor, stationary, as well as clothing and accessories along with baked goods and refreshments from the Publique Bakery located inside the shop. The openness of this retailer is perfect for those who try to avoid the crowded, claustrophobic feel to other shops in Seoul.
 
Address: Kangnam-gu, Shinsa-dong, 532-5
Phone:
 
Wonderbra
Sometimes it can be a challenge to find a supportive and well made brassiere without too much lace and frills in Korea, but the North American lingerie company with a store on Garosu-gil comes to the rescue. 
 
Address: Kangnam-gu, Shinsa-dong, 542-6
Phone: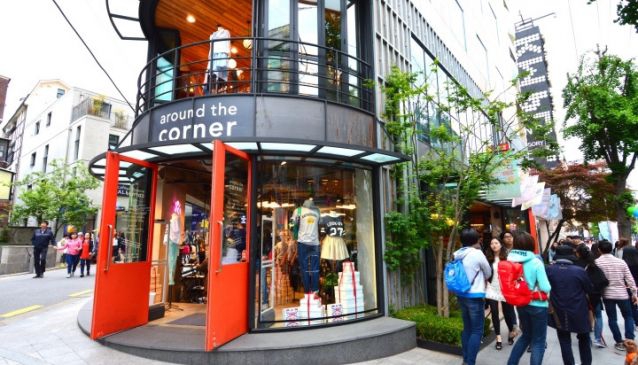 Zara
This Spanish retailer has taken Korea by storm and rightfully fits in along the chicest shops in Shinsa. It is also probably the only foreign clothing store that can keep up with the fast-paced Korean fashion market with new merchandise arriving on average twice a week!
 
Address: Kangnam-gu, Shinsa-dong, 532-8
Phone:
 
Man Style
Man Style is the sister (or should I say brother) store to Under N Over. Inside Man Style you can find mens garments, shoes and accessories of just about every persuasion and style ranging from preppy sailor chic to gothic grunge.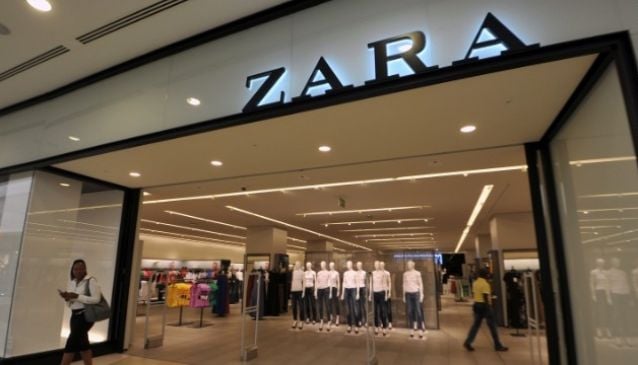 H&M
This Swedish multinational brand is known for its fast-fashion clothing for men and women. Along with Forever 21, H&M is another go-to retailer when you don't have a lot of money to burn, but wanna look stylish or need a last minute outfit for the night. It is also probably the best store to find a swimsuit for the summer.
 
Address: Kangnam-gu, Shinsa-dong, 546
 
 
 
Korean fashion and style e-store and webzine
 
Follow ROKstyles // 
twitter: @rokstylesxoxo
 
I
nstagram: @rokstylesxoxo