Urban Food And Fashion Markets
Arts & Culture
Come here for people watching and trendspotting
By Camille Park
After the big earthquake in Japan in 2011, three guys thought of a way to help others - these three guys are the editors of 'Craker Your Wardrobe', the owner of 'Tizza', and the famous blogger of 'Your Boyhood'.
They decided to open a flea market, the sellers donate 50% of their profit from the market and the operators contribute to charity. 'FIFTY SEOUL' seeks to do good by doing what they really like to do. Mostly fashion items are sold at this market. many fashion brands participate in this flea market as donation and you can contribute as well by buying something at this market.
Prices are also cheap as well, if you're lucky you can get unused new items with more discount than in the regular stores and one more local tip - Seoulites come here for people watching and to check out the local fashion style. Many fashionistas frequent this market on a regular basis.
The dates and venues are announced on Twitter (@fiftyseoul) and on their facebook page.
Price range: 1,000 won ~ 100,000 won.
FIFTY SEOUL in June: 15th June 2013, Saturday 2pm- 7pm.
Venue: Matter & Matter showroom
Address: 369-25, Seogyo-dong, Mapo-gu, Seoul (close to 'A-land' in Hongdae).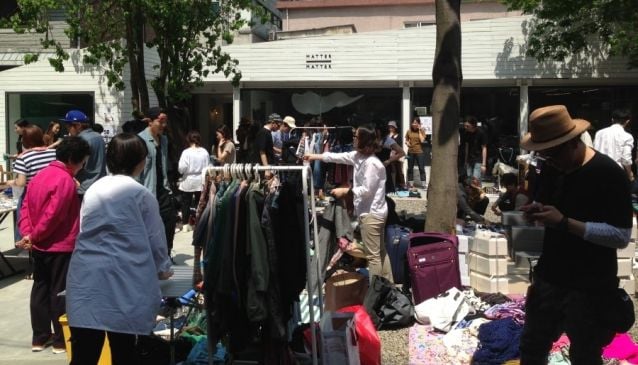 'Bling' is a Korean club culture magazine covering the club scene, music, movies, street culture, fashion, and festivals in Korea and also the hosts of a night flea market from spring to fall. Almost all flea markets are held during the daytime, but Bling's night flea market doesn't open until 6 pm.
Many different people such as celebrities, fashion designers, fashion editors and stylish students participate as sellers. It's always crowded with people.
Normally people sell their own clothes, shoes, accessories or bags. Some of them bring goods which they made themselves such as bags, t-shirts, bracelets, or wallets etc. There's a DJ on the ground floor during flea market opening hours and you don't need to worry about getting hungry because you can buy food at the bar on the ground floor. Food purchased outside however, is not permitted inside the building.
They invite the sellers in officially through their facebook page. The Selected seller should pay 20,000 won for participating. 
Price range: 1,000 won ~ 100,000 won. Every first Saturday, from 6 pm. Address: 97-22, Nonhyeon-dong, Gangnam-gu, Seoul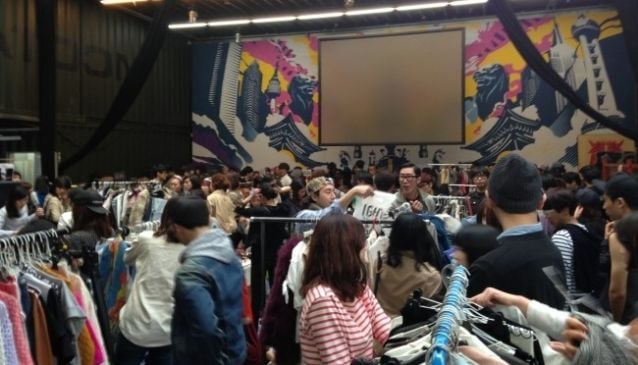 MARCHE@ is an urban market operated by famers, cooks, and artists. The market sells organic vegetables and fruits by farmers and organic jams, sauces, pastas, and foods by cooks. Artists bring homemade products.
Here, the organizers are committed to making the market into a venue where producers and customers meet in person, have a conversation and sell & buy their products.
They have started a new culture for food markets in Seoul as you can buy products such as organic vegetables and fruits, cheeses, homemade oils, homemade fruit teas, flowers and plants from famers who are participating. 
There are also organic breads, Korean kimchi, Korean soybeen paste and red pepper paste, sandwiches, Korean traditional snacks, and bibimbab etc.
You definitely don't need to eat lunch before coming to Marche@. There are many healthy and great tasting foods for you. Prices are also very nice even the organic products.
Every 2nd Sunday, from 11am to 4pm. Normally it's held at Artist House in Daehakro (1-130 Dongsung-dong, Jongno-gu, Seoul). It's nearby exit 2 of Hyehwa station (line 4). They announce the exact date and venue on their facebook page and website.