Where To Find Live Hip Hop In Seoul
Hot List
A large underground hip-hop community has developed over the years in Seoul
By Paige Stewart for My Guide Seoul
When you think of Korea's music scene, chart-topping K-pop groups like Big Bang or 2ne1 are usually the first things that come to mind. What you may not be aware of is the large underground hip-hop community that has developed over the years in larger cities like Seoul. You might have heard some mainstream hip-hop infused k-pop already, but don't be fooled, Korea has so much more to offer than Psy and G-Dragon. The following is a list of the top venues and regular live shows to experience some of Seoul's finest hip-hop artists.
Iron Mic  - Rocky Mountain Tavern, Itaewon. Free. *Every second Saturday of the month @ 10:30
Iron Mic is a fun event with plenty of regulars returning to freestyle, beat-box, drop vocals, you name it. The vibe is positive and laid back. No one takes it too seriously and everyone attends to share ideas, contribute and create. The event is broken up into three segments. The first segment kicks things off with a freestyle, leading into the second segment where an MC is challenged to rap faster than a beat boxer.  The final portion consists of choosing a female audience member to be "serenaded" by contenders. With newcomers encouraged to join the mixture of expats and locals returning every month, it turns out to be quite the party. More info and updates for this event can be found at facebook.com/pages/Iron-Mic-Freestyle-Session/111034565623933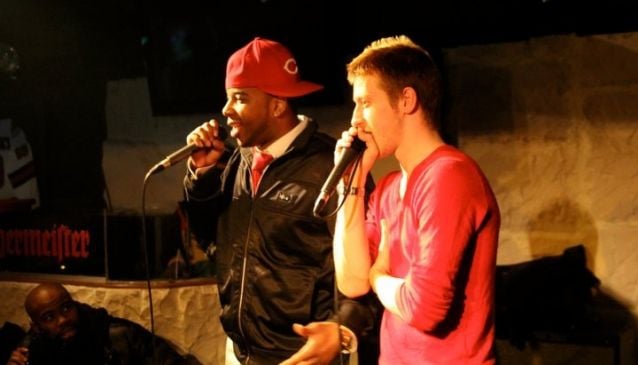 Clash –various venues. 10, 000 – 15, 000 won, funds going to charity. * Every three months @ 10pm
A charity concert with the tag line "Two worlds collide for the greater good," Clash features a variety of expat, local hip-hop and Indie rock bands. Each concert raises funds for a charity (The Korean Unwed Mothers' Families Association, The Butterfly Fund and Angel House to name a few). The shows usually boast a large line up and are a great way to sample a lot of the current talent performing around Seoul. To find out more about the next upcoming event, including line ups, venue, the charity they'll be raising funds for, and discounts on tickets: join facebook.com/groups/243869689040587/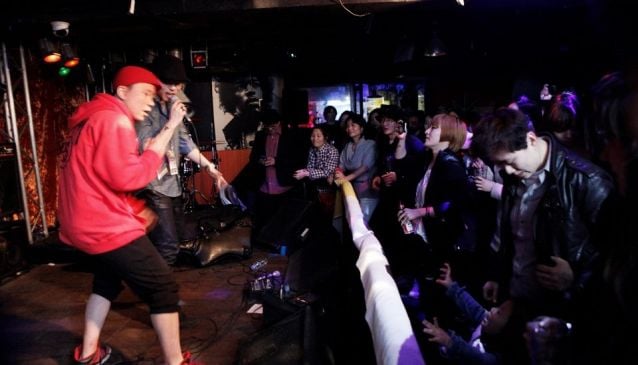 MadDecent – Dojo Lounge, Itaewon. Free. Approximately once a month @ 10pm
Although Dojo may seem an unlikely location for live performances due to its small underground venue, theses close quarters make it a unique live experience. Without a stage, the artists performing are up close and personal to their dance-floor audience. There is an intimate house party vibe to this show, and most of the crowd consists of artists or regulars supporting the local talent. The bartenders are experienced and make a variety of fun cocktails to try while enjoying the show. To learn when the next event will be put on visit the Potty Mouth Productions page at facebook.com/potty.mouth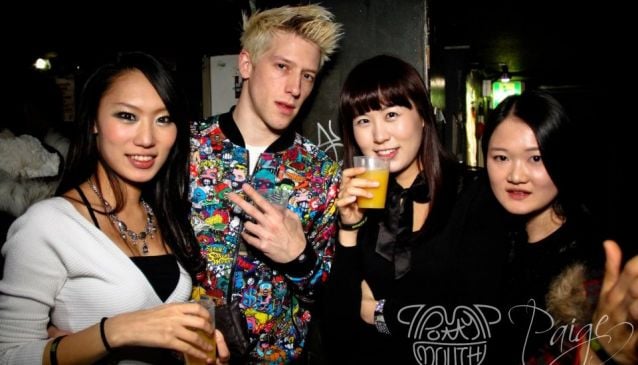 Freestyle Fridays, Flow, Itaewon, Free. *The 1st Friday of every month @ 9pm
This freestyle event has a big reputation among the underground hip-hop scene in Seoul. Participants prefer not to call it a battle, but rather a competition, to see who can freestyle the best in South Korea. The contestants must follow these simple rules; no disrespecting the crowd, no personal beefs with other competitors and stay on the topic that they're provided with. The competition has had artists from around the world contending to see who the best freestyler in South Korea is, and has the energy of any classic champion versus underdog match. There are various prizes for winners and everyone can partake in free shots at midnight. To find out more information on this event visit facebook.com/events/370400689741620/?  or the Iconz Media page at facebook.com/ICONZMEDIALLC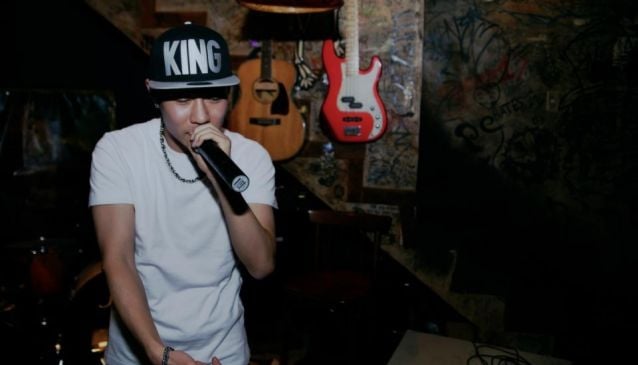 Open Mic - Bar Americano, Itaewon, Free. Every Thursday @ 9pm
If you can dance, sing, rap, rhyme, tell jokes, play an instrument or have an entertaining talent, you are welcome to sign up for this open mic event. The night is laid out with 13 reserved spots and 2-3 openings for walk-ins. With a majority of its performers being local or expat hip-hop artists, this event provides a chance to catch some of Seoul's most talented artists in a laid back and playful setting. Charismatic hosts and $1 drinks for ladies, always makes for an entertaining evening. For further information you can visit facebook.com/events/531919630151836 or send an email to itaewonopenmic@gmail.com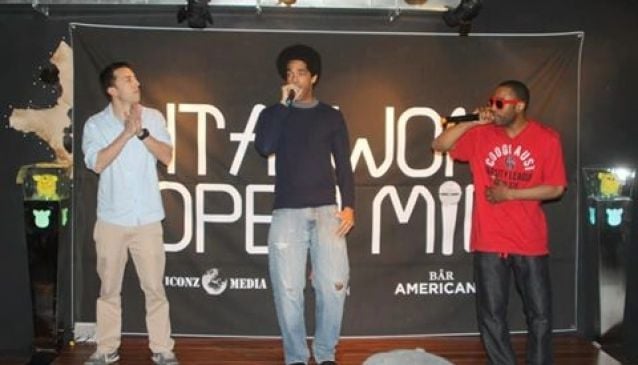 Seoul Streetz, various locations, Price ranges. *Promotion parties every 3rd Friday at Nori Bar, Sinchon, larger shows every few months
Seoul Streetz has both expats and local hip hop artists collaborating together on stage for a great mash up of fresh talent. Each show has a number of returning performers, new talent and special guests which makes every show unique and presents a totally different ambiance each show. Seoul Streetz also has performances outside in the open as well, anywhere from out front of the venue to Hongdae park. To get the latest updates on shows visit, facebook.com/seoul.streetz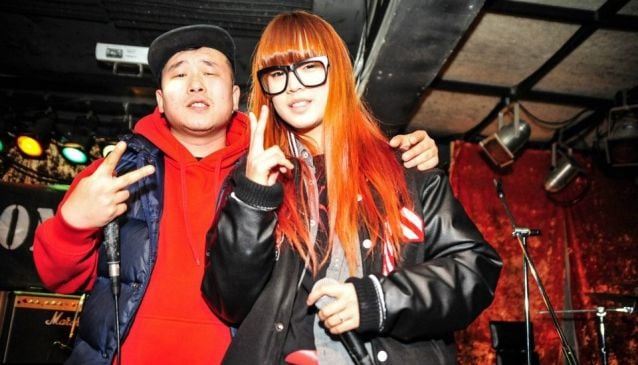 Symphonic Sessions, various locations, 9pm-4am, 10 000 won. *Once every three months
Symphonic Sessions is a great show to attend if only for their line up. They showcase between 30-40 artists and run approximately 7 hours long. The shows alternate between Seoul and Busan and bring local and expat talent from each city with them. Symphonic Session focuses heavily on collaboration between the artists and connections made between performers and audience. To find out about the next show visit K Dot Productions at facebook.com/kdot.productions or Potty Mouth Productions at facebook.com/potty.mouth.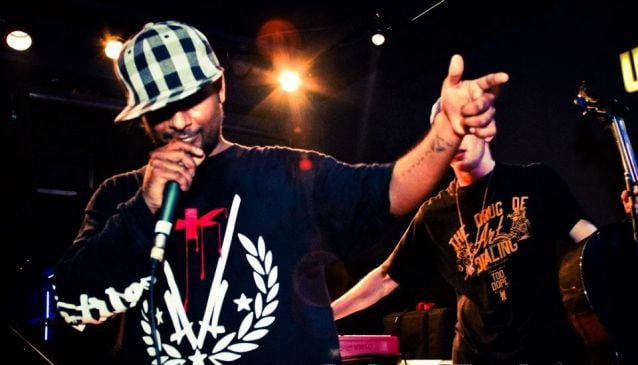 Night Vibe 7 days a week, 10pm-12am 101.3eFM
Also of notable mention is the radio show, Night Vibe, hosted by Elliot Ashby and Pinnacle TheHustler, two expat hip-hop artists. The show is the first (and only) radio show dedicated to hip-hop in South Korea. It runs live seven days a week from 10pm until midnight. While playing everything from old school to new hip hop, they also have foreign and local hip-hop artists on the show for interviews, free styles or q and a. Check out Tbsefm.seoul.kr/efm/NightVibe/ to download the app and listen to the show online.