Winter fun in Seoul
Family Fun
Winter in Seoul is cold and windy. But luckily Seoul does not lack things to do! We are listing some of the most fun ones that we think you should try while you are here.
Enjoy the start of winter with some of these great activities!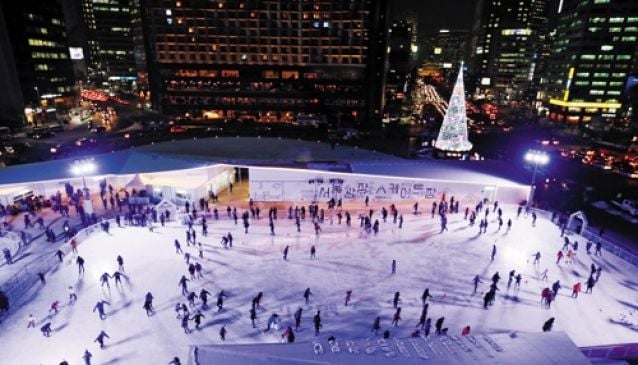 Christmas concerts have always been popular in Seoul. It is different from what most people would think of Christmas concerts. Many of them are held on actual Christmas Eve and Christmas Day. This is because Christmas is less of a family season here, and more of a couple and friends season. People go out and enjoy concerts, dining etc. together.
One of the biggest names in Kpop, PSY, is having Christmas concerts several days in a row from the 19-24th of December. Check out PSY's Christmas concert and many other popular artists here if you are staying in Seoul during the Christmas holidays!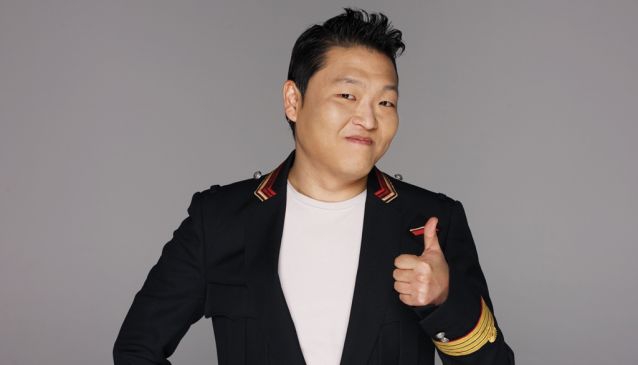 There are endless shopping opportunities in Seoul. Alongside with the biggest shopping districts of Myeongdong and Dongdaemun, new multi-shopping complexes are shooting up in new parts of the city at breakneck pace! And the latest one is the Lotte World Mall shopping complex by Jamsil Station. We have been there and it is BIG and brand new, full of the latest technology and incredible design. Inside you'll easily spend a whole weekend discovering new things and the mall also feautures the largest cinema screen in Asia as well as the largest aquarium in Korea! Do your Christmas shopping here!
The complex belongs to Lotte World Tower, which is going to be one of the tallest buildings in the world when completed next year.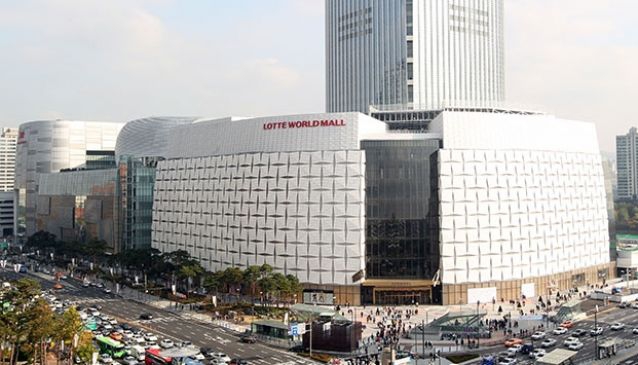 The ski resorts just outside of Seoul are in full swing! Korea has good skiing and plenty of resorts to choose from, but some of them are located 3-4 hours away though. The closest to Seoul city and the resort with the most slopes to choose from is Bearstown. It's a 50 minute drive from the city and there are buses going to and from the resort. Easy.
A day pass to the slopes costs 69,000KRW for non-members. and all equipment can be rented on location.
For more info. 295 Sohak-ri, Naechon-myeon, Pocheon-si, Gyeonggi-do (경기도 포천시 내촌면 소학리 295번지); +82 31 540 5000; www.bearstown.com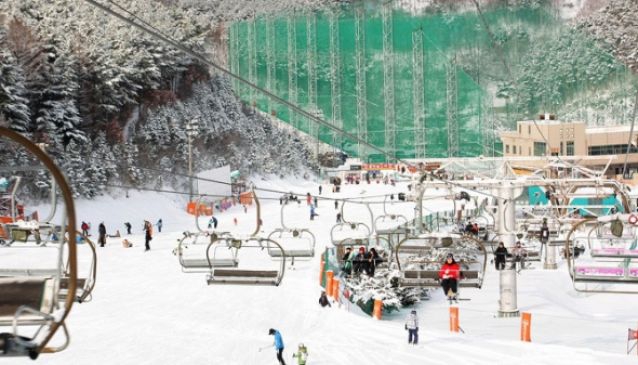 We think the best 2 ice rinks in Seoul are at Grand Hyatt Hotel and Lotte World Amusement Park.
The Grand Hyatt hotel in Itaewon turns their outdoor pool into an Ice Skating Rink in winter for all to use. It is surrounded by beautifully lit trees and a great view to match. Obviously children aren't as interested in things such as views or naturistic surroundings, hence why they run a number of specials for couples, which is perhaps their target audience. It is more expensive and the website doesn't list an exact figure but the 'Happy Hour' price between noon and 5pm is 23,100 KW when in groups of three, which gives you a rough estimate. But it is still worth it if you like luxury ice skating and you'll have access to the best view in Seoul. +82 2 799 8113; www.seoul.grand.hyatt.com
The Indoor ice skating rink inside Lotte World Amusement Park is quite unique. It's Korea largest and most popular indoor rink, capable of accommodating up to 1,000 skaters at once. The rink is beautifully locatged under a large glass dome and of course it is inside the world's biggest indoor amusement park! Admission is 10,000KRW for 3 hours. Jamsil Subway Station, Line 2 & 8, exit 4.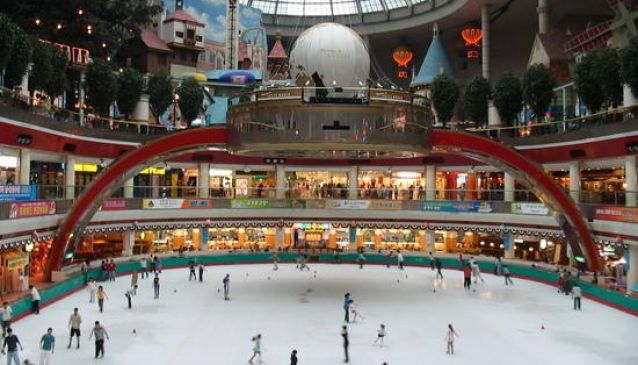 Jjimjjilbangs or public bath houses is definetely an unique experience. These types of saunas are very popular here and they are amazing places where you can really relax. It is the perfect thing to do on a cold winter day. 
Seoulites can easily spend anywhere up to several hours to a whole day at one of these places and it is no wonder when you have access to literally everything at some of these places. The Spa in Garden 5 right by Jangji Station line 8, is one of such spas. It feautures several spas, restaurants, cinema screens, screen golf, several different types of hot saunas, and ice saunas, as well as massage facilities, sleeping rooms, pc rooms and book cafes. All under one roof! This is an experience no to be missed! http://eng.spagarden5.co.kr/