DA Plastic Surgery
Help Find Your Beauty
Plastic Surgery Clinics
DA Plastic Surgery creates a beautiful face and body for its patients to feel confident and find their real value. At the clinic, you can find the right specialists for each surgery area. The specialist will care for you from start to finish.

DA Plastic Surgery runs different clinics that offer various procedures:
1. Face
- Facial Contouring
- V-line Shaping
- Long Square Jaw
- Zygoma Migration
- Facial Contouring Revision
- Chin Length Extension/ Reduction
- Implant Contouring
- Non-surgical Facial Contouring

2. Jaw
- Smile Double Jaw Surgery
- Smile Triple Jaw Surgery
- Protruding Lip Surgery
- Double Jaw Revision

3. Eye
- Double Eyelid
- Ptosis Correction
- Canthoplasty
- Lower Eyelid Surgery
- Eye Revision
- Eyelid Surgery for Middle-aged

4. Breast Clinic
- Motiva
- After pregnancy
- Fat Grafting
- Revision
- Reduction
- Correction
- Nipple
- DA Premium Care
- DA Glam Body Fit

5. Nose Clinic
- TYPE Rhinoplasty
- After Double Jaw Surgery
- Closed Rhinoplasty
- Nasal Tip Rhinoplasty
- Alar Reduction
- Revision Rhinoplasty

6. Body
- DA Liposuction
- Mini Liposuction
- Arm/Thigh Lifting
- Abdominoplasty
- Diet Attack
- Non-surgical Body Contouring

7. Men
- Eye Surgery for Men
- Gynecomastia
- DA Male Hair Loss Treatment

8. Lifting
- 2030 Dual V Lifting
- 4060 Double Lifting
- DA Thread Lifting
- Endotine Lifting
- DA Scalp Incision Forehead Lifting

9. Petite
- Fat Grafting
- Petit Surgery
- Lip Surgery

10. Skin
- Whitening Program
- Acne Program
- Pore & Scar Program
- Injection Program

DA Plastic Surgery believes that good doctors should have the necessary skills for operation. It continuously looks for better results for the patients' safety and satisfaction. The anesthesia specialists are also available at the clinic to administer the appropriate amount of anesthesia to ensure your safety.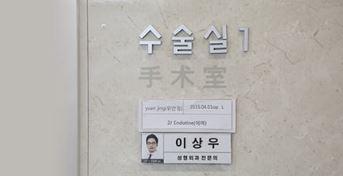 Under the real-name system, the clinic provides the chief surgeon and the assisting surgeon's medical license, name, and photo to the patients on their surgery consent form and also at the entrance of the operating theatre.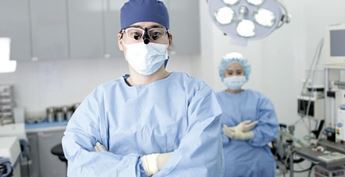 DA Plastic Surgery takes care of your consultation, surgery planning, operation, recovery, and aftercare from start to finish with no shadow doctors.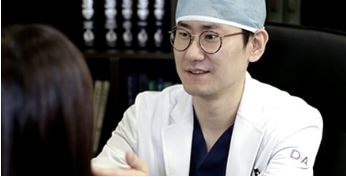 DA Plastic Surgery does not recommend unnecessary surgery and overtreatment for the patients.

Contact us directly at My Guide Seoul. Click on the 'MAKE ENQUIRY' box to send us your questions.