S&B Eye Center
Taking Care of The Health of Your Eyes
Eye Surgery Clinics
Get out of Apgujeong Station exit no.3 and then walk for about 50m. You will see S&B Eye Center across from CGV.
S&B Eye Center is an eye clinic that puts the well-being of its patients first. The clinic also continually conducts research to look for the latest medical methods and techniques to deliver high-quality results.

The medical team of S&B Eye Center consists of prestigious experts in Ophthalmology. They are graduate from distinguished medical schools in Korea, such as Korea University and Hanyang University.

You can find a variety of treatments for your eyesight at S&B Eye Center, including Laser, Lasik, Cataract Surgery, Presbyopia Surgery, Retina Surgery, and Eye Diseases Surgery.

Many celebrities in Korea, including K-pop idols Taeyang, Ailee, and actors like Lee Sun-jae and Sung Dong-il, visited S&B Eye Center for different eye treatments. They left their honest reviews about S&B Eye Center's services, where you can see on the website.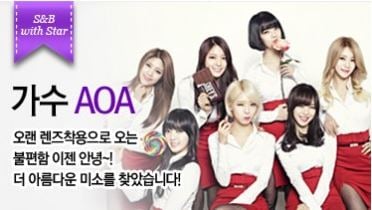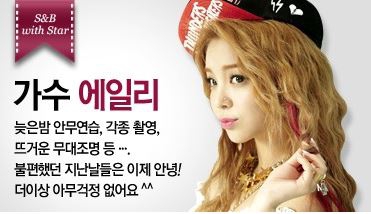 K-pop idols shared their reviews about S&B Eye Center.

Contact us directly at My Guide Seoul. Click on the 'MAKE INQUIRY' box to send us your questions.