Topface Plastic Surgery
Plastic Surgery Seoul
Plastic Surgery Clinics
Topface Plastic Surgery is one of the most famous plastic surgery clinics in South Korea, which is in the central part of Seoul, Apgujeong. Topface Clinic provides a professional medical service with a state-of-the-art medical system.

Topface Plastic Surgery has the following specialized medical departments:
-EYE SURGERY
-NOSE SURGERY
-FAT GRAFTING
-FACELIFT
-FACIAL CONTOURING
-BREAST SURGERY
-MINI LIPOSUCTION
-PETIT SURGERY

Topface medical staff takes care of each patient from the initial consultation, right through to the post-operative treatment.

TOPFACE PHILOSOPHY:

You are initially a beautiful gem! We will find out your beautiful gemstone, your external beauty, and will provide regular medical care to heal inner wounds too. We will do our best to find your hidden inner beauty.

The medical principle of Topface is to find the gemstone of beauty you already have and disclose it to create the best possible appearance. Besides, some people have low self-confidence, despite their physical abilities and impressive appearance. We think that plastic surgery is medicine to deal with inner wounds as well as outer beauty. Topface Plastic Surgery will provide regular medical consultation to consider inner healing as well as appearance.

TOPFACE Safety System:

01 Real-Name Operation System
To prevent medical accidents caused by the so-called "shadow doctors," we display names and images of our surgeons who will perform the surgery.

02 Kind Consultation And Customized Surgery
We do not recommend unnecessary surgeries. We offer only customized necessary operations.

03 Strict Sanitary Inspection
The disinfection system is available 365 days a year for a pleasant and sterilized medical environment in the clinic.
All medical staff clean and sterilize their hands before surgery.

- Clean Room System
To minimalize infection after surgery, the clinic adopted a cleanroom system.
It is a system that minimizes the dust and particles in the air and controls the room temperature, humidity, and airflow. Topface strives to always maintain the best environment for surgery. The medical staff also carries out sterilization of surgical instruments after each operation.

04 State-of-the-art Medical Equipment for Safe And Precise Surgery

- Real-time Patient Monitoring Equipment
Under anesthesia during surgery, we can check the patient's pulse, blood pressure, body temperature, carbon dioxide emissions, oxygen saturation, etc.

- Cardiac Defibrillators And Oxygen Respirators
We have specialized emergency devices and cardiac defibrillators, which can be used in emergencies.

- Uninterrupted Power System (UPS)
Even if a power outage occurs, the clinic has an uninterruptible power supply system that supplies electricity to keep the surgical equipment functioning.

05 Continuous Research And Efforts of Medical Staff
For Topface, our plastic surgery patient's safety is a top priority. Doctors continuously research and work to increase patients' satisfaction with surgical outcomes.

If you are looking to travel to South Korea to receive Plastic Surgery, you will not find a better clinic in terms of outcome, safety, and genuine care for all of our patients. Do not hesitate to contact us for any inquiries you may have. We look forward to changing your life for the better!

Please see our latest review below: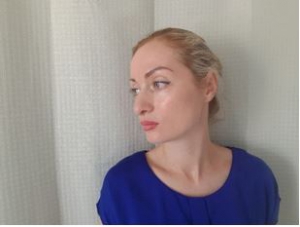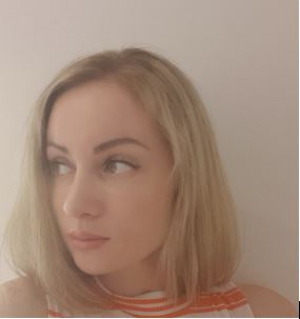 Before and after photos of Tatyana

For a long time, I wanted to do rhinoplasty because I was unhappy with my nose shape. I decided to have the operation but was afraid that they would do it differently or unsuccessfully. I went to many clinics in Korea, consulted, heard a lot of different things about what and how to do it.
The clinic, which I liked, is Topface Plastic Surgery. They have a unique approach for each client, the doctor explained and suggested how and what will be better for me, where to fix and where to correct my nose. I decided to get surgery, and I had the surgery on the appointed date. Immediately after the operation, the doctor showed me my nose. I liked my nose shape, which I did not expect. The first week after the surgery was uncomfortable, as I had tampons in my nose, and I can not breathe normally. The bruises and swelling were gone very fast. I like my new nose, which fits my face. I am grateful to the doctor for his "jewelry" hands.

Contact us directly at My Guide Seoul. Click on the 'MAKE INQUIRY' box to send us your questions.