Chick peace
Chick peace is a salad restaurant with falafel. They have vegan/veggi/lacto-ovo option.

📍 Location
Chick peace is located within 5 minutes of the nesrest subway, Orange line(line 3 Sinsa station), via exit 8.

You can get directions using your favorite map app below:

Google: https://goo.gl/maps/AdVzHwSKE7JZKUEB8
Kakao: https://place.map.kakao.com/714223410
Naver: http://naver.me/F6mx4bxj

🕙 Open Hours
Everyday : 11:30am - 9:00pm
Last order : 8:30pm

🛎 Menu
As of March 2022: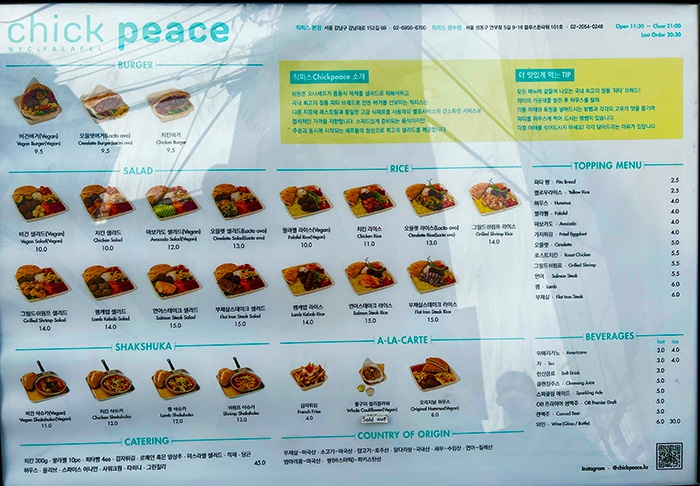 Pictured below is the dishes from Cheak peace: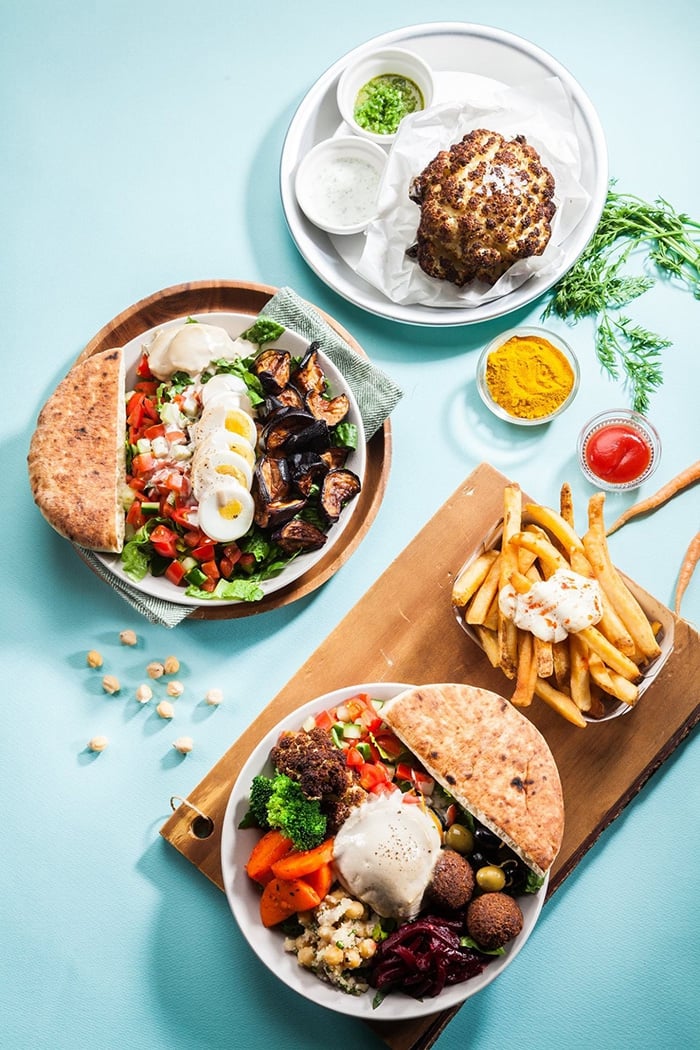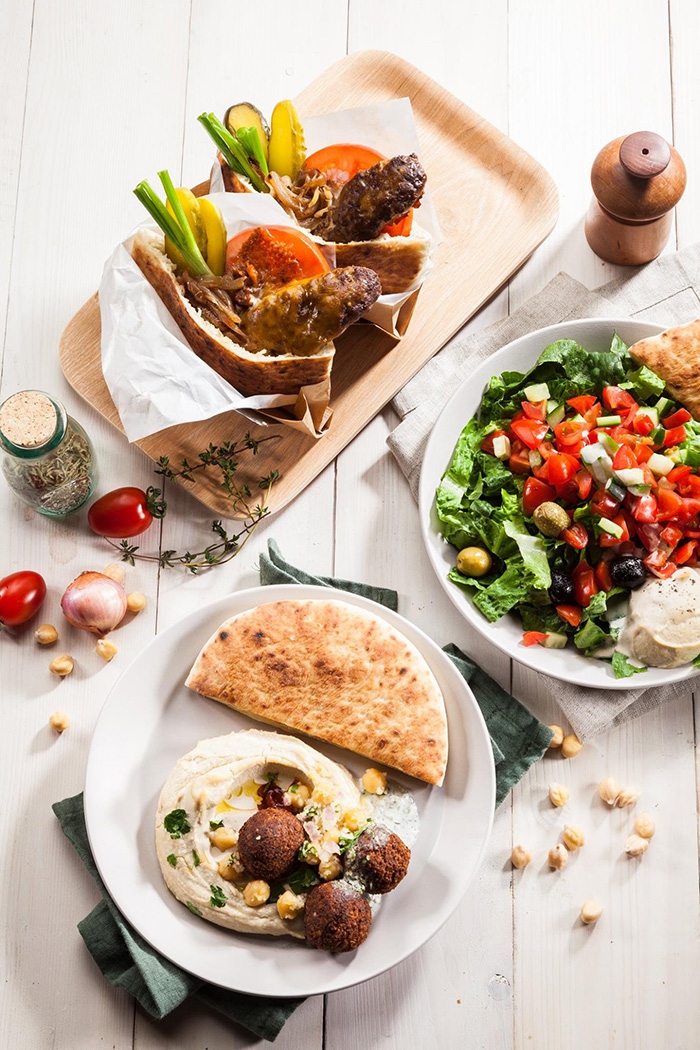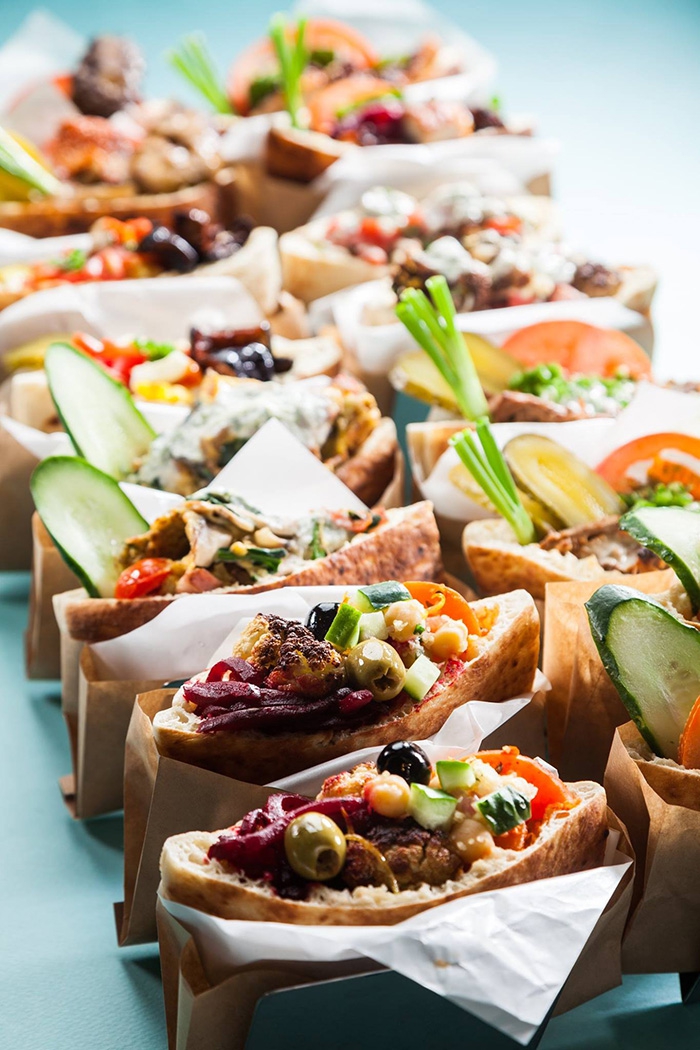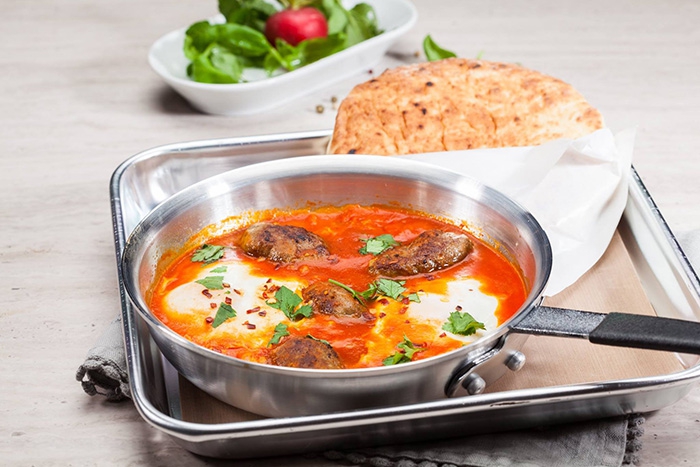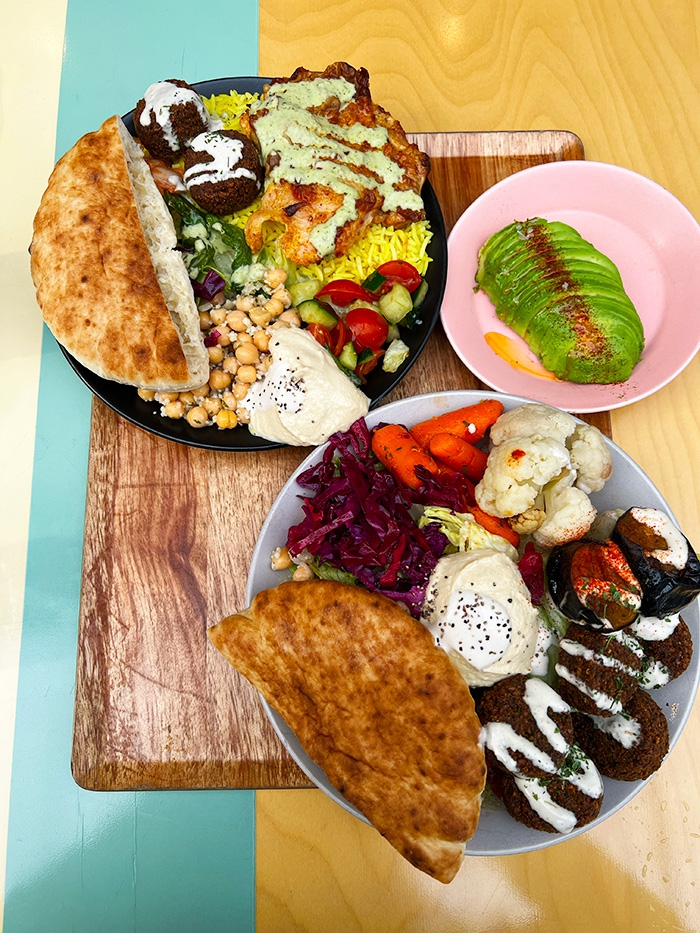 👆 I had vegan salad and chicken rice.

💁‍♀️ Extra Information
You can order any of the menu items to-go and deliver.
You need to order at the kiosk.
Valet parking is available.

🥗 Interior
Pictured below is the inside of the restaurant: