Nonhyeon Orthopedic clinic
The best orthopedic clinic in Gangnam!
Best for foreigners wanting to fix their posture
Nonhyeon orthopedics is one of Gangnam's most popular and frequently visited clinics. The clinic boasts three floors with various apparatuses that are used to address a variety of orthopedic issues. The clinic offers a whole host of therapies to address various chiropractic needs that you might have.
Some of the therapy options include:

Manual Therapy (including chiropractic techniques)
Manual therapy is a physical treatment mostly used by physical therapists (such as chiropractors and physiotherapists) to treat musculoskeletal pain and disability. This type of therapy mainly focuses on kneading and manipulation of muscles, joint mobilization and joint manipulation. This therapy is favored by many patients who do not want, or cannot undergo surgeries, and want to be free from chronical pain.
Massage is used to reduce tension, anxiety, stress, and promote overall blood circulation, relaxation, and flexibility. Manual therapy is the application of hands-on techniques to body tissues with the intent to therapeutically treat affected areas.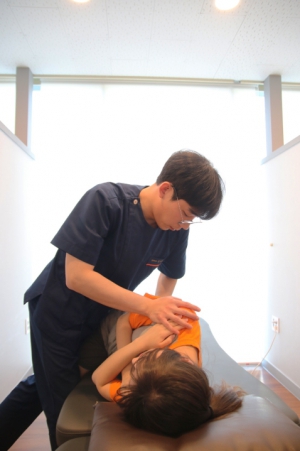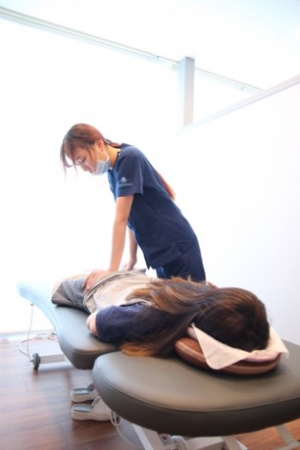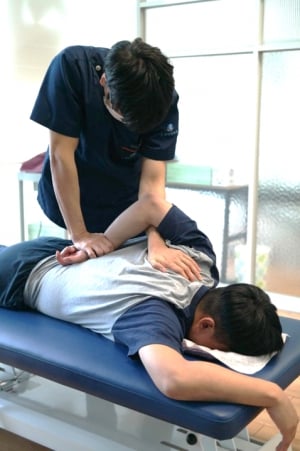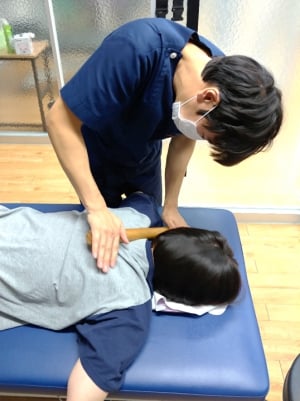 ESWT (Extracorporeal Shockwave Therapy)
ESWT is a form of shockwave therapy that was created by Dornier Aries, a German brand that specializes in shockwave therapy treatment devices.
It is used in physical therapy for pain reduction, to increase metabolism at a cellular level, and to aid recovery of normal muscle tone, for patients who have had various disorders.
Favored therapy by many professional athletes.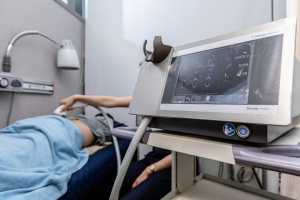 Targeted Radiofrequency Therapy
Radiofrequency (RF) therapy exploits the production of heat in skin tissue, resulting from the application of an electromagnetic field onto the skin
The heat generated affects muscular and fibrous insertions located deeper within the tissue, which helps cells to heal and ease the patient's pain.
ICT (Interferential Current Therapy)
Interferential current therapy is an effective therapy option used by many physiotherapy clinics to relieve pain and accelerate the self-healing process, getting your body back to a healthy, pain free state.
The high frequency signals of an IFC penetrate through the skin into deeper lying muscle tissues.
This form of therapy is also extremely useful in reducing pain, inflammation, curing edema, and spasms.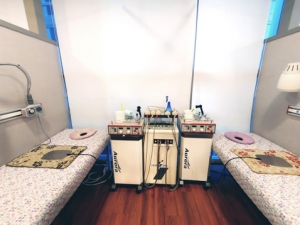 3D Posture Analysis Device
The 3D posture analysis device is a device that measures the posture a of patient in 3D, and then analyzes where and how much each patient differs from the normal range.
The results help physical therapists and chiropractors to treat their patients' balance and posture defects.
This type of treatment is frequently recommended by doctors for scoliosis patients.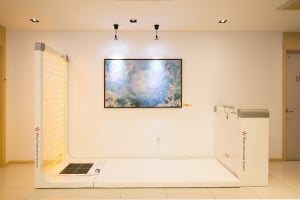 Chiropractic Drop Table
The clinic also has a chiropractic drop table. With this, a chiropractor provides a sudden thrust to a patient's spinal or pelvic area. As the chiro makes the thrust, the area of the patient's body being worked on, is simultaneously dropped by the table. This technique allows for thorough and less discomforting bone manipulations.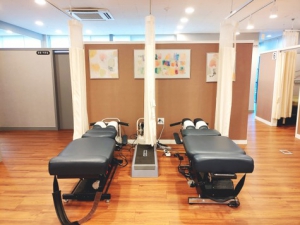 C-Arm
The name derives from the C-shaped arm used to connect the x-ray source and x-ray detector to one another.
This real-time x-ray device allows the doctor to apply injections with excellent precision.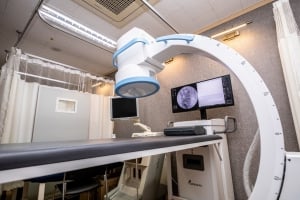 IV Injections
Nonhyeon orthopedics has 6 IV injections that can help patients in various ways, depending on their conditions and the doctor's diagnosis.
The 6 IV injections available are: garlic injection, mega vitamin injection, vitamin D injection, lypoaran injection, acetaminophen injection and Myer's cocktail.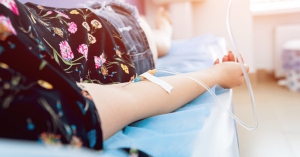 ---

The clinic not only includes state-of-the-art treatment devices but also boasts with some of the finest facilities to help satisfy their patients during their visit.
Powder Room
As manual therapy requires patients to lie both face down and up, patients' hair and makeup can get messed up. Nonhyeon orthopedics has a fancy powder room on the 6th floor fully equipped with powder room items, even including the ladies' most wanted premium hair dryer, Dyson Airwrap.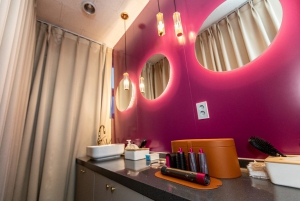 Styler
Nonhyeon orthopedics has an LG Styler on each clinic floor, where patients can hang their clothes while getting their treatments. As the shortest manual therapy course takes around 45min, it allows the Styler the perfect amount of time to freshen up your clothes, so you and your clothes can leave feeling refreshed.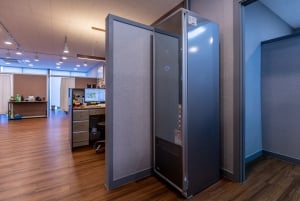 UV Shoe Rack
Nonhyeon also has a UV shoe rack on each clinic floor (4F, 6F), that sterilizes the patient's shoes with UV light, while receiving treatment.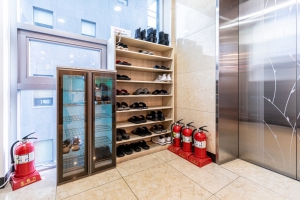 ---
B&A X rays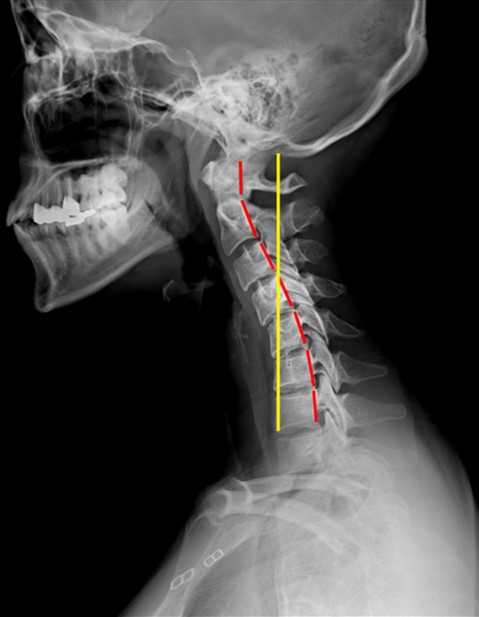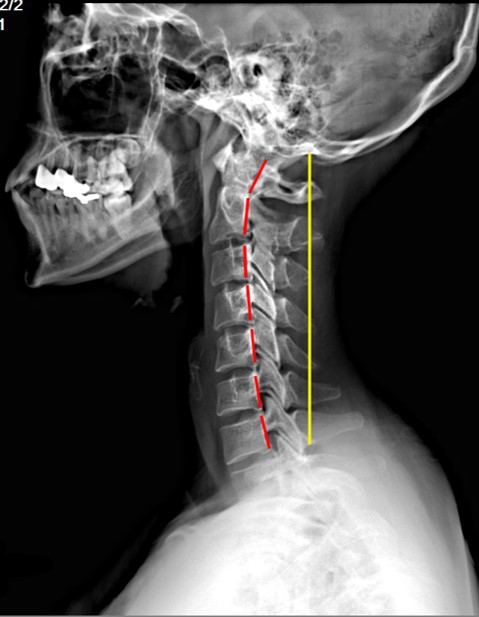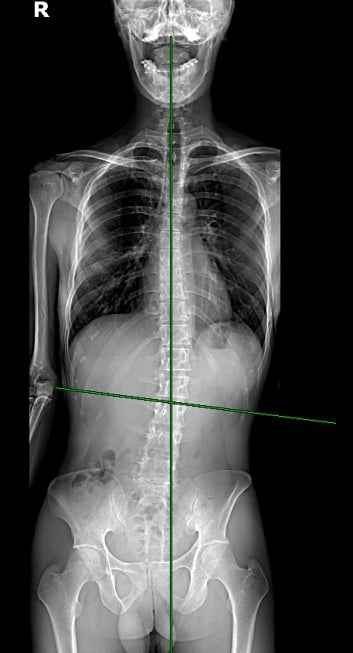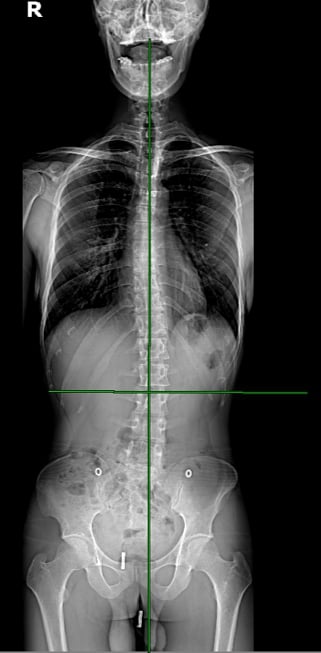 Staff

The clinic has a combined total of 8 highly-experienced, male and female, manual therapists. The duration of manual therapy depends on the course that a patient takes, and the number of times a patient takes the course depends on his/her medical history and current state of the body.
Contact Nonhyeon Orthopedics today!