3 Best Clinics for a Nose Job in Korea
Adventure
Getting a nose job in Korea is becoming increasingly popular for both tourists and Koreans, where the pursuit of beauty and facial harmony holds significant cultural importance. With a high number of procedures performed annually, Korea has established itself as a global leader in cosmetic surgery.
According to data from the International Society of Aesthetic Plastic Surgery (ISAPS), over 50,000 rhinoplasty surgeries were conducted in Korea in 2019 alone, underscoring the prevalence and demand for nose jobs in the country.
This cultural significance can be further observed through surveys and studies, such as one conducted by Gallup Korea, which revealed that nearly one-third of Korean women in their 20s expressed a desire to undergo plastic surgery, with nose surgery being one of the most popular choices. This survey reflects the societal emphasis on beauty and the importance placed on an aesthetically pleasing nose.
Going further, Korean plastic surgeons are renowned for their specialization in achieving natural-looking results through advanced techniques.
Studies have highlighted the use of innovative methods such as autologous cartilage grafting, showcasing the talent of Korean surgeons in delivering desirable nasal aesthetics.
But despite all this, there are so many clinics in Korea offering nose jobs. So which one to decide on?
Based on user feedback and our own assessments of clinics, we can confidently recommend any of these 3 clinics if you are looking for a nose job in Korea
Here are the 3 best clinics worth noting if you are considering rhinoplasty.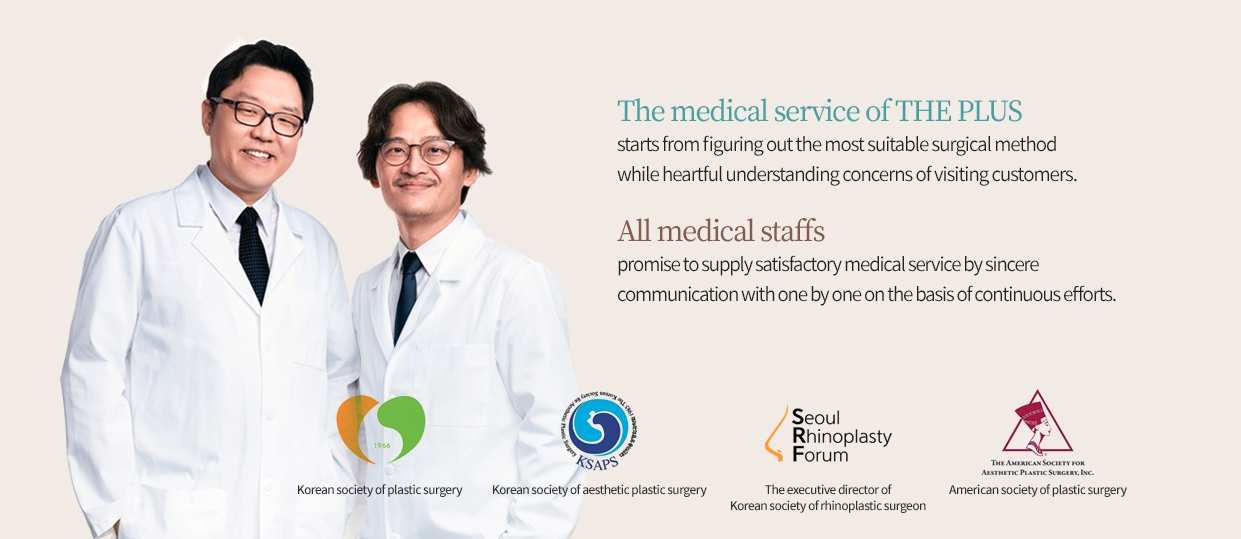 Located in the bustling Gangnam district of Seoul, The Plus Plastic Surgery Clinic stands out as one of the top clinics for nose jobs in Korea. Renowned for its exceptional quality results and unwavering professionalism, this clinic has garnered a reputation for delivering remarkable outcomes.
Led by the esteemed Dr. Jeong Jae Yong and Dr. Kim Teak Kyun highly experienced rhinoplasty specialists,
The Plus Plastic Surgery Clinic offers a comprehensive range of nose surgery options. With decades of experience in the field, Dr. Jeong is considered one of the best doctors for rhinoplasty, and his book "Rhinoplasty Rebuilding Nose" attests to his knowledge and skill.
Of particular note, The Plus Plastic Surgery Clinic boasts an impressive Google review rating of 4.8 out of 5, with a range of positive feedback from satisfied patients. If nothing else, this speaks volumes about the clinic's commitment to patient satisfaction and the trust it has garnered within the community.
When considering a nose job at The Plus Plastic Surgery Clinic, you can expect a thorough consultation process aimed at understanding your specific desires and goals. The clinic's dedication to providing a natural look ensures that the results harmonize with your facial features, enhancing your overall appearance.
For
individuals seeking a safe choice
for getting a nose job in Korea, The Plus Plastic Surgery Clinic undoubtedly deserves careful consideration. With its outstanding reputation, commitment to natural-appearing results, and the expertise of Dr. Jeong, this clinic has solidified its place among the best in Seoul and the rest of the country.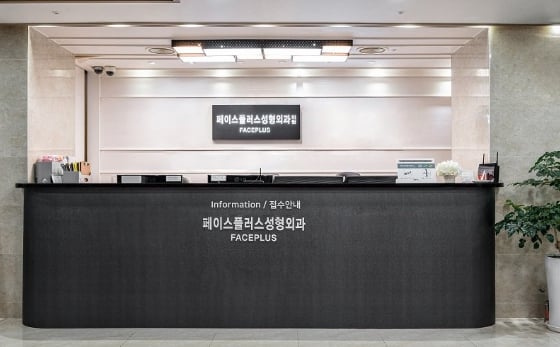 Also located in Gangnam, FacePlus Plastic Surgery Clinic is a prominent name when it comes to nose jobs in Korea. Distinguishing itself from other clinics, FacePlus offers a wide range of rhinoplasty procedures to address various concerns, ensuring that patients can find the specific solution they are seeking.
Under the guidance of Dr. Park, a distinguished plastic surgeon and a graduate of Seoul National University, FacePlus Plastic Surgery Clinic has gained a stellar reputation in the field. Dr. Park's prowess and experience have earned the trust of over 25,000 patients, further solidifying the clinic's status as a top choice for nose jobs.
What sets FacePlus apart is their commitment to personalized care and attention to detail. The clinic understands that every individual has unique nasal characteristics and desired outcomes. Through thorough consultations, Dr. Park and the dedicated team at FacePlus work closely with patients to develop a customized treatment plan tailored to their specific needs.
Another remarkable aspect of FacePlus Plastic Surgery Clinic is its outstanding Google review rating of 5 out of 5. This exceptional rating reflects the high level of patient satisfaction and the clinic's dedication to providing excellent results and top-quality service.
If you choose FacePlus Plastic Surgery Clinic for your nose job in Korea, you can expect to be in the hands of skilled professionals who prioritize patient safety and comfort. The clinic's website showcases impressive before and after pictures, offering potential patients a glimpse into the remarkable transformations achieved through their procedures.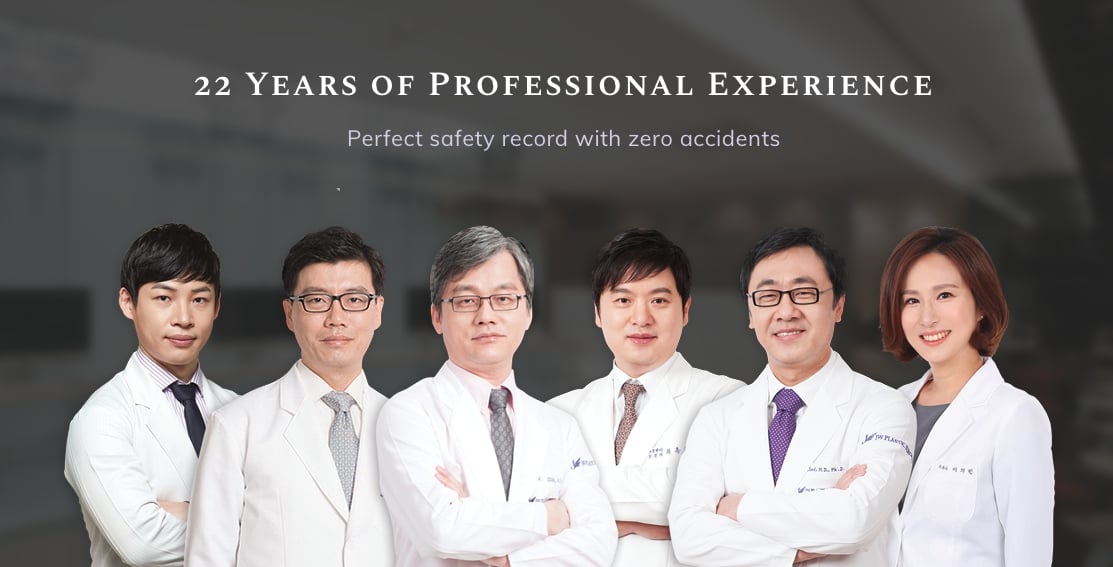 Renowned for its international appeal and exceptional patient care, JW Plastic Surgery has become a go-to destination for individuals from various countries seeking nose jobs in Seoul. Situated near the COEX Mall, this clinic has built a strong reputation for its strengths in not only nose procedures but also a variety of plastic surgery options.
One key aspect of JW Plastic Surgery is its focus on providing a comfortable experience for international patients. With a team proficient in languages such as English, Chinese, Thai, Russian, and Vietnamese, language barriers are effectively bridged. This commitment is further reinforced by their doctors' ability to communicate in English, ensuring clear and effective dialogue throughout the entire process.
JW Plastic Surgery takes pride in its board-certified plastic surgery specialists who possess extensive experience in performing nose procedures. Whether it's bulbous tip correction, alar reduction, deviated nose correction, or other specific nasal concerns, the clinic's skilled surgeons employ advanced techniques to deliver satisfying results.
As with the others we featured, JW Plastic Surgery maintains an outstanding Google review rating of 4.9 out of 5. A testament to the clinic's commitment to professionalism, quality outcomes, and attentive aftercare.
While JW Plastic Surgery offers a comprehensive range of plastic surgery procedures, including nose jobs, their emphasis on patient safety, expertise, and excellent results makes them a solid choice for individuals seeking the very best rhinoplasty in Seoul. By choosing JW Plastic Surgery, you gain access to a highly regarded clinic with a reputation for excellence, a multilingual team, and the assurance of being looked after by talented plastic surgeons.
Final Thought
When looking at getting a nose job in Korea, it is crucial to approach the decision with careful consideration and research. The three clinics mentioned above, The Plus Plastic Surgery Clinic, FacePlus Plastic Surgery Clinic, and JW Plastic Surgery, stand out as safe bets for individuals seeking exceptional results and a transformative experience.
It is important to remember that choosing the best clinic for your nose job in Korea depends on your specific needs, preferences, and desired outcomes. Take the time to research and visit multiple clinics, considering factors such as expertise, reputation, patient reviews, and the overall atmosphere. Rhinoplasty is a complex procedure, and finding the right clinic that aligns with your expectations is ultimately what is going to be best to ensure a pleasing outcome.
Other Rhinoplasty Blog Posts
Revision Rhinoplasty Guide to Reviving Your Nose in South Korea
Revision Rhinoplasty in Seoul
Best Plastic Surgery in Korea
3 Best Clinics for A Nosejob in Korea
How To Find The Best Nose Clinic in Seoul
Side Effects of Nose Surgery in Korea, 'Constructed nose'
The Guide to Plastic Surgery in Seoul