3 Best Ski Resorts Near Seoul
Family Fun
Seoulites are all about quick drop-in skiing
Skiing in Korea is a great way to get out of the city and have some fun and experience the hugely popular resort culture. Many of these resorts are extremely well equipped and have almost everything you could dream of; from private condominiums, super markets, screen golf, bowling and karaoke, to water parks, indoor swimming pools and golf courses, to ski and snowboarding etc.  
It is important to remember that the emphasis should be on having good fun. You will not find miles and miles of scenic trails, world class off piste and it is also unlikely that you will find yourself boarding in deep newly fallen powder snow. The plus side is, that quite a few ski resorts are conveniently located only 40 min – 2 hours away from Seoul and it is easy and inexpensive getting to and from there.
These are our picks for easily accessible ski resorts near Seoul. If you are staying in a hotel in Seoul you can have the front desk help you arrange the shuttle bus or better yet if you have a Korean friend who can help you out. There are of course other resorts in proximity to Seoul but they are not as well equipped as the ones we have chosen, don't provide shuttle bus service or are more than 3 hours away from Seoul.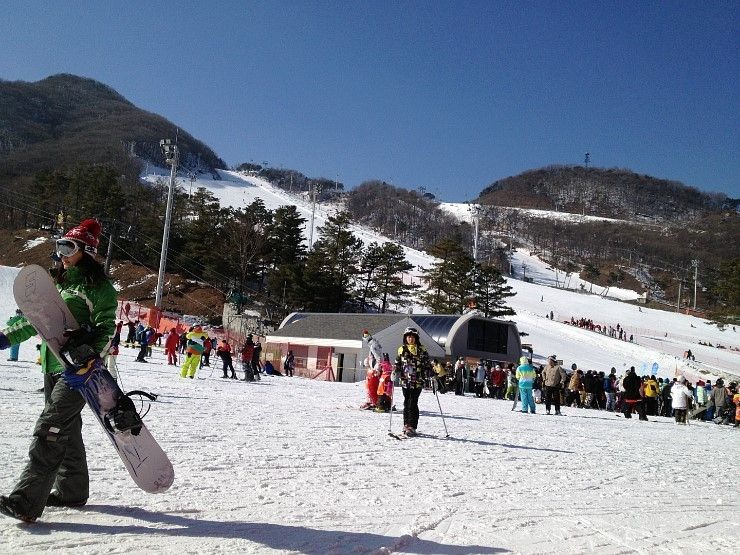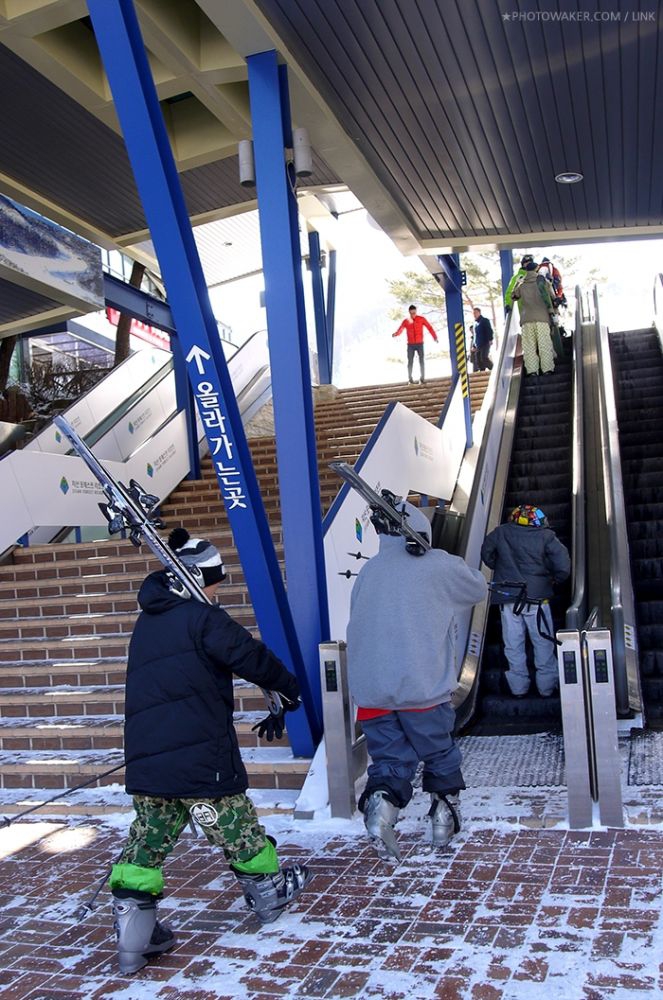 Jisan Forest Resort
Jisan resort is only 40 minutes from Gangnam, the now famous and affluent district south of the Han River in Seoul. Jisan Resort is perhaps most well known for its summer rock festival attracting bands such as Oasis, Massive Attack, Arctic Monkeys and Suede etc., however this place has everything you would expect from a Korean ski resort. With 7-8 beginner-intermediate level slopes there's definitely enough for a one day or weekend trip of skiing. 2 and 3 day packages from 139,000 – 179,000 KRW. More info here: www.winterfriend.com and www.jisanresort.co.kr or call +82-31-644-1552. There's even a direct bus (no. 12) from Incheon Airport.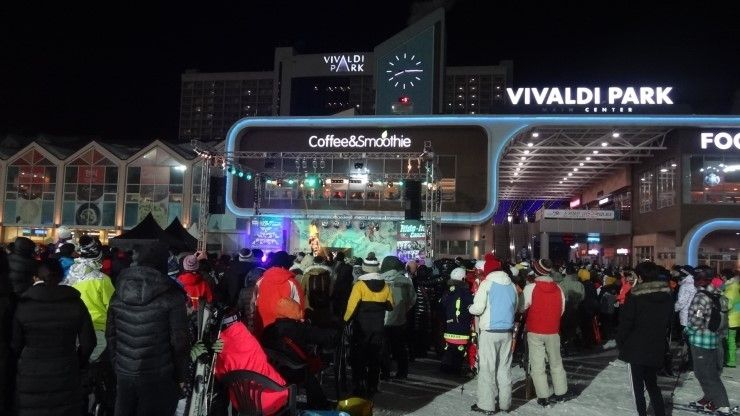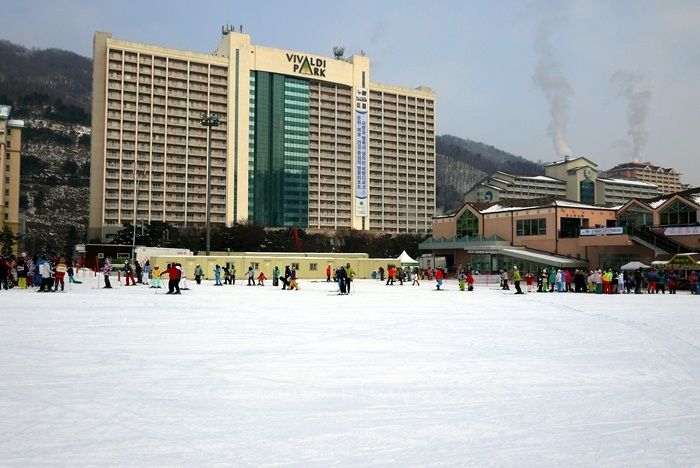 Daemyung Vivaldi Park
Daemyung Vivaldi Park is about 1.5 hour away from Seoul and can be reached by shuttle bus leaving from Jamsil Sports Complex Station. It is probably the most favorite quick drop-in skiing destination among Seoulites, and it is also the most popular with snowboarders. With 13 slopes as well as indoor screen golf, bowling, billiard and karaoke, there's plenty to do besides snow riding. 3 day packages from 239,000 KRW. More info here: www.winterfriend.com and www.daemyungresort.com/asp/language/english/index.asp or call +82-1588-4888.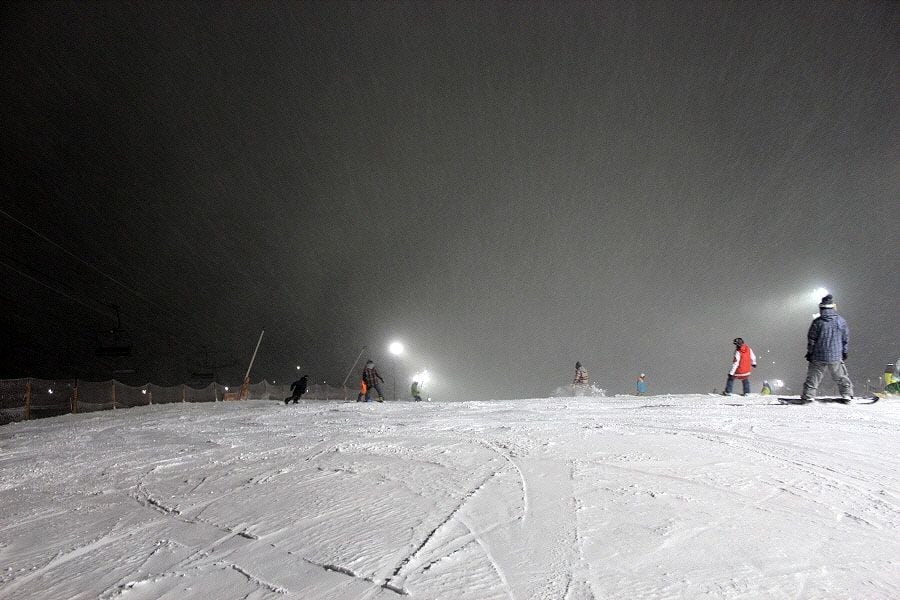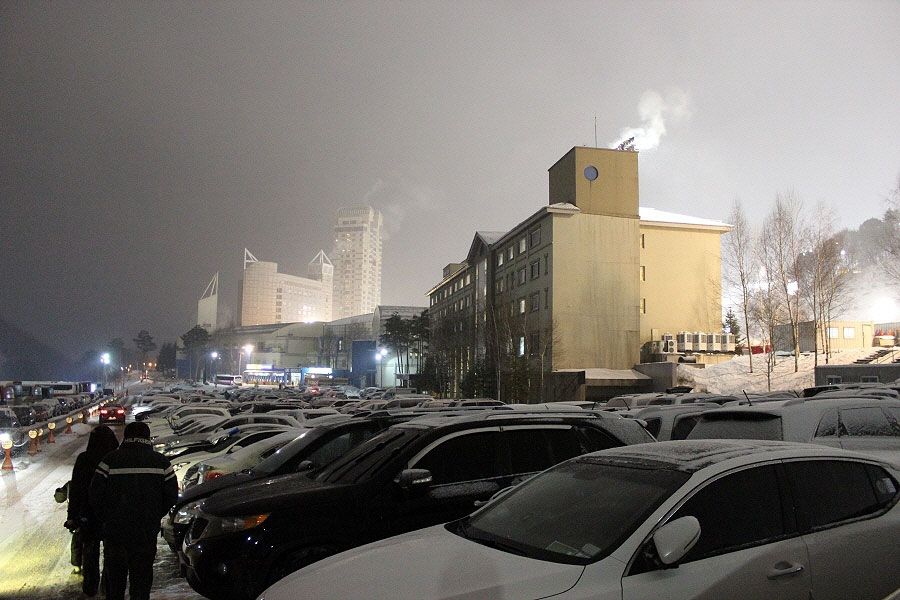 Phoenix Park
Phoenix Park has been chosen as one of the venues for the 2018 Pyeongchang Winter Olympic Games. The quality of the snow during the winter season is excellent and 12 of the 22 slopes meet international standards. The shuttle bus to Phoenix Park leaves from two different stations, Samseong and Jamsil Sports Complex and it takes two hours, the farthest away among the selected resorts, but within reasonable reach. 3 day packages from 309,000 KRW. More info here: www.winterfriend.com and www.phoenixpark.co.kr/global/english/skiworld/introduction.aspx or call +82-1577-0069.