5 Ways to get a good deal on Plastic Surgery in Korea
Seoul
The best ways to get the best deals in Korea on Cosmetic Surgery
Why do people come to Korea for Plastic Surgery?
Korea has long been regarded as the
plastic surgery capital of the world
. Sure there are other great destinations for plastic surgery like: Turkey, Thailand, Mexico and China. But none of these countries provide a well rounded plastic surgery experience. They might be good, for example, in price or booking availability. But then end up being terrible at providing English services or satisfactory results.
When travelling to Korea you can expect a well rounded experience. Highly skilled doctors - as Korea boasts some of the best universities in the world! Terrific communication - Korea is famous for its fast and vibrant culture. In Korea, people want to get things done, NOW! This means you can expect replies and bookings in short times. Price - Korea is way more affordable compared to countries like the USA, UK, Australia, Canada, Japan, Singapore and even New Zealand. Pretty impressive when considering that the medical service and expertise is just as good as, and sometimes, even better, than in those other developed countries. Prices are already very affordable in Korea, but for those who have time to go bargain hunting, we have put together a list.
5 ways to find good deals in Seoul, South Korea.
Follow clinic and agency instagram pages to find promos

One of the best ways to find deals is to make sure you follow the instagram pages of all the clinics you like. Clinics often post specials on their pages. Some of these
specials
might include a 10% discount for people who pay deposits. Some specials might be for one week only, where you can get 50% off on selected surgeries like alar reduction or ptosis correction. Another TIP would be to not only follow clinics but also follow medical tourism agencies
instagram accounts
. They often work with clinics and will offer the same specials as the clinics, with the added benefit of being specialized to handle foreigners.

Look for collaboration specials with agencies

This method is available for only a select few people, but it could be VERY valuable for those people. If you are a youtuber or instagram influencer,
agencies
will often organize insane deals on plastic surgery, just so they can film you for content. All you have to do is post a few stories or videos and that's it. Some influencers can get up to $15,000 worth of procedures! The procedures will vary on how many followers you have, and you will only be able to work with selected agencies. But in Seoul with its top class plastic surgery industry, you can expect to find good results. Influencers with as little as 10k followers have been known to get rhinoplasty for free.

Find Seasonal deals

This is another sure fire way to make sure you get your hands on the best deals. Clinics will often have crazy blow out specials in off season to attract patients who would not otherwise come. Clinics often have these types of specials in Summer when most Koreans think it is too hot to get surgery done.

Volunteer as a model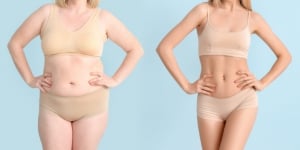 Luckily to
volunteer as a model
for a clinic does not mean you have to be a real model. It just means you agree to let the clinics use your photos and videos for promotion. This is a great way to get amazing prices on plastic surgery. Most of the photos and videos they take are just used internally, to show other patients or as reference photos in their clinic. The range of use of your content is directly up to you and how you negotiate with the clinic. The more you allow them to use your image, the more discount you will be able to get. If you are not camera shy and don't mind your photos on the internet for a good deal, this option is definitely for you.

Book with clinics that offer all included services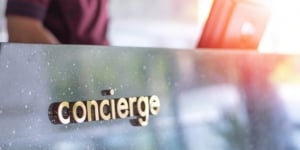 Package deals
are a great way to extract max value out of your trip. These days clinics offer all inclusive trips. This means they do more than just book your consultation and do your surgery. They will also provide you with a translator, provide you with airport pick up and drop off, and even organize you some day trips. Some even clinics assist with visa arrangements.
This is a full list on how to get the best deals on plastic surgery in Korea.