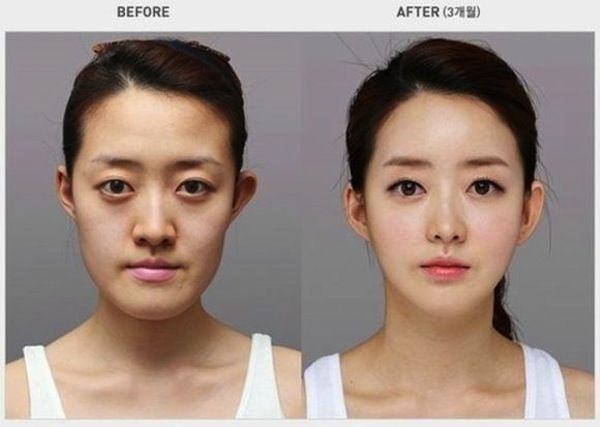 Best Plastic Surgery Clinics In Seoul, Korea
Editorial
South Korea has an impressive medical system and boasts one of the world's leading treatments rates
Seoul city alone is home to 56 major hospitals, as well as over 500 cosmetic surgery clinics and 11 international clinics.
South Korea has an impressive medical system and boasts one of the world's leading treatments not only for liposuction, breast contouring, two jaw-, nose- and eye-surgery all related to the cosmetic surgery field, but it's also leading in treatment rates for stomach-, liver- and cervical cancer.
Including dental, dermatology, oriental medicine and other types of clinics, Seoul has approximately 17,000 World Class quality clinics and hospitals!
Seoul is a preferred - and leading destination for medical procedures and offers world class quality medical services and procedures at an affordable cost, relaxing and comfortable accommodations and facilities as well as healthy foods all within a dynamic and exciting city!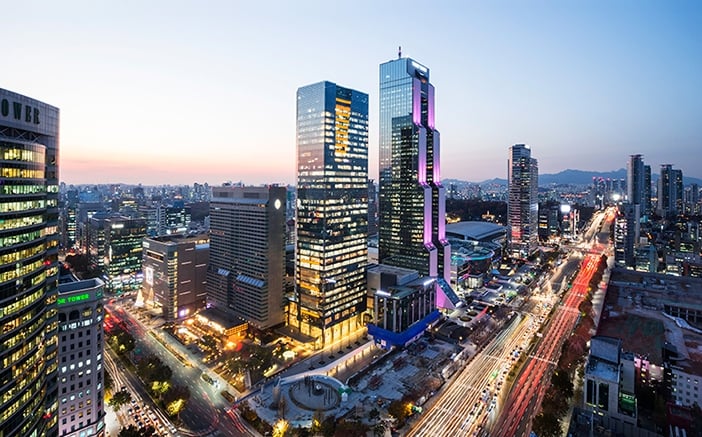 An increasing number of foreigners are coming to Seoul, South Korea for medical and health purposes and the number has skyrocketed from over 27,000 in 2008 to 400,000 people visiting in 2019 for medical and health purposes.
Today people come to Seoul for everything from dental care to cancer treatment to cosmetic surgery, and people can obtain a special medical tourist visa lasting from three months to a year. The Korean Government medical tourism goal is to attract 1 million patients to South Korea by 2022!
Plastic surgery is common in Seoul and the Apgujeong and Cheongdam area of Gangnam-gu, akin to Beverly Hills, with plentiful plastic surgery clinics, great shopping, lots of trendy restaurants and upscale nightlife choices.
In fact according to The International Society of Aesthetic Plastic Surgery, South Korea is the country with the world's highest per capita rate of cosmetic plastic surgery. This means that you will find some of the very best clinics in the World in Seoul.
Many clinics are leading in the field of rhinoplastry, eye lid surgery, two jaw surgery, lipsuction and breast contouring and the leading surgery clinics have performed tens of thousands of operations. They operate under high standards, are reliable and safe, and their doctors are some of the best in the world.
On the following pages we are featuring three of the leading plastic surgery clinics in Seoul. All of them are of the highest safety, reputable and deal expertly with everything imaginable related to your operation.
At Answer Plastic Surgery they have a highly experienced medical team led by Doctor Choi Min. He has been a certified surgeon for over 15 years and his practice is built on reputation.

Since he is the only doctor performing surgeries it all comes back to him if something is not 100% satisfactory. Combined with the latest medical technology, Answer takes a personalized approach and tailors the care to your individual needs!

You can even see what you will look like after surgery in a special computer program using your own image of course.
He emphasizes the importance of harmony and naturalness, and always respect the tastes and needs of his patients. Answer advises on the most appropriate treatments and they believe that enhancing physical assets and improving the overall image of their patients will increase their self-esteem and confidence, and therefore, social and personal life.
At Answer Plastic Surgery they offer special services for all foreigners who are coming from overseas including your own apartment to recover in! This ranges from airport pickup to translation etc. Their focus is alway their medical services but they also commit to their concept of wellnes healthcare which not only includes the main medical services but also the idea of fun and relaxation while you are in Seoul and it is all built around trust and confidence.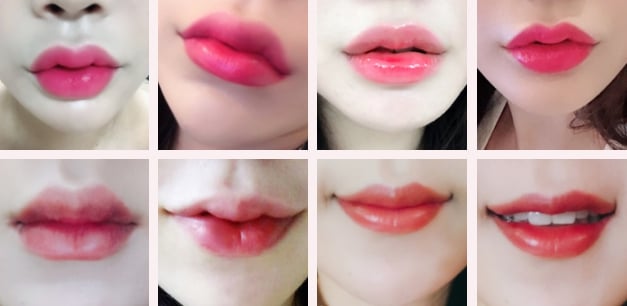 HER SHE Plastic Surgery & Dermatology is a clinic based on a wealth of clinical experience and knowledge of 24 years, and pursues natural beauty while still considering their patient's safety as their top priority.
They have a range of various procedures such as ocular plastic surgery, rhinoplasty, breast surgery, facial contouring, autologous fat transplantation, comprehensive anti-aging solutions and skin treatments, tailored to the patient's condition with 1:1 personalized consultations and after-care programs.
HerShe is a global medical group, leading in Korean cosmetic surgery, with medical staff from around the world visiting for training at their clinic. They are professionals when it comes to handling International patients and will surely make your stay comfortable.
JK Plastic Surgery is one of the leading plastic surgery clinics in all of Korea. It has its own know-how in each of their six specialized clinics, all located within one entire building right in the middle of 'Plastic Surgery Street' near Apgujeong Station, the world mecca for plastic surgery in trendy Seoul.
JK Plastic Surgery are highly appreciated for their research achievements and best results by customers and surgeons and their motto for perfection, newest equipment and advanced medical technology have placed them at the leading position to propose trends for cosmetic surgery.
Their care includes customized consultation, one-stop pre-op, and post operation system to secure customers' safety and convenience.
The medical team at JK Plastic Surgery is frequently featured in the media and the clinic is often featured in reality shows and other programs.

Dream Plastic Surgery knows what they're doing. We were very impressed with their hospital and their staff. They are also a trusted medical partner with the Gangnam regional office here in Seoul! An honor only bestowed to the best clinics and hospitals here!
Dream Plastic Surgery aims to be the hospital with abundant experience and specialists at the top of their fields. In plastic surgery, it is of the utmost importance to have true specialists in each field.
At Dream Plastic Surgery, you will not experience "factory-style, assembly-line" plastic surgery. We view it a grave injustice that the "big brand" plastic surgery outfits allow inexperience specialists to perform procedures as part of their mass production efforts.
Dream Plastic Surgery is a hospital where only medical specialists with professional consciences perform only the medical care necessary, in the most correct way. Everything they do is done with the patient's health and long-term wellbeing in mind. We never recommend unnecessary surgical operations. In other words, each doctor performs what he or she is trained to do. They do not perform surgeries they are not experts in!
So do not hesitate to contact them for a hassle free consultation today!
Banobagi Plastic & Aesthetic Clinic is one of the most respected and popular plastic surgery clinics in Seoul. The doctors are well-respected surgeons in the industry and they are members of countless boards.
They operate their own building right in the middle of busy Gangnam, complete with consultation, operation, and post operation rooms.
Banobagi is also a member of the Gangnam medical tourism board. Ensuring the best possible communcation between the District of Gangnam and the plastic surgery industry. Apart from English, they also have Russian and Chinese speaking coordinators employed. We know a few of them and they are very open and helpful with all enquiries that come their way. They also have other services for foreigners. Just ask.
For a free consultation at any one of these clinica click
HERE
Written by:
Justin Harvey
PUBLISHED: Feb 13th 2020