Best Things To Do In Seoul - Fall
Seoul
Seoul is beautiful around Fall and the weather is perfect for being outside. We're listing some of the most popular things to do that has always been high on everyone's to do list together with some new inspiration.
Some of our favorites are also listed here along with new activities that we've just discovered recently. Whether you're new to the city or a long term resident these things are sure to make you fall in love with Seoul!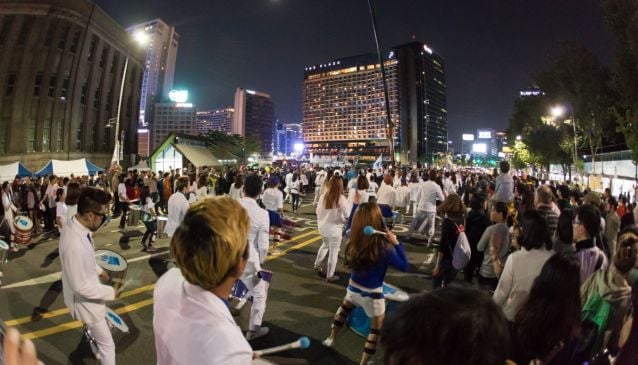 Seoul really is beautiful during Fall. You can walk around but you'll quickly get confused and tire out and the subway is, well, underground so not much to see there. There's only one way really where you can look around all the important tourist attractions comfortably and without tiring out - and that is by hopping on one of Seoul's many city tour buses. Here we listed the one we think is the best. Unlike many others this city tour is done on a double decker which we all know is the funnest way to ride around any city!
Seoul City Bus Travel Service takes you to all the major spots in Seoul and leaves every 30-40 min. from all the 18 designated stops around downtown. It is really easy and fun. The easiest place to get on the bus is probably stop number 104 which is Deoksugung Palace. The stop is located right across from City Hall and very central and easy to get to. Adults 15,000KRW and Children 10,000KRW. Theres a 40% discount if you go to any of the tourist information centers around the city and ask for a discount coupon for the city tour.
Find out more here. Seoul City Bus Travel Service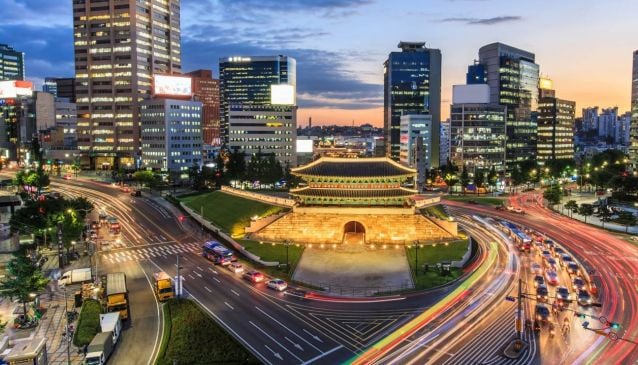 This is another great seasonal tour. Any visitor to Seoul should set a day aside for this tour. The North/South Korean border doesn't need any introduction. It is the last cold war front in excistence and a must visit if you have the time for it.
There are 4 types of tours offered to the DMZ and there's only one tour we think is worth a full day. The Panmunjeom Tour skips all the less interesting stuff and focuses on JSA, the area you've seen on TV and in movies where the North and South Korean soldiers are facing each other in the blue conference room.
The tour is open Tue-Sat from 09:00 - 17:00 and costs from 87,000 - 95,000KRW. Lunch included. Starting point is from Lotte Hotel in Myeongdong and drop off is also Lotte Hotel.
Reservation must be made 48 hours in advance and you have to bring your passport with you. There are other regulations you can read about below in the link.
There is also information about booking as well. Don't worry almost all hotels from small guesthouses to major hotels all have information on how to book for you if you ask. Make sure you tell them you want the Panmunjeom Tour only.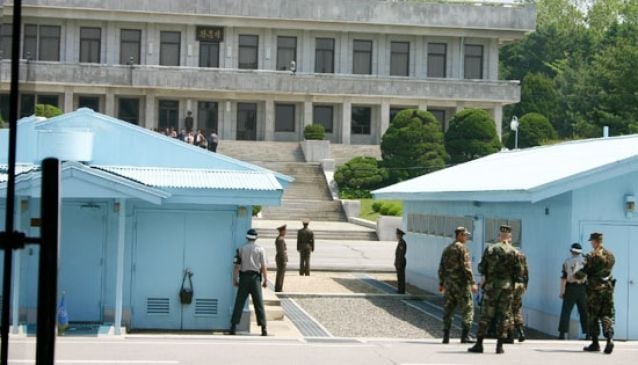 If you easily get car sick and/or prefer walking and exercising, the free walking tours might be your thing. Here are some recommended guided tours on foot that hightlight the season!
These tours are designed for people who want to see Seoul's top attractions on foot under the expert guidance of multilingual tour guides.
The first tour is the Namsan Seonggwak Course. It is number 13 on the Seoul City Walking Tours and allows you to really see the autumn foilage on Namsan Mountain in central Seoul. It also takes you to Seoul Tower with the absolute best views of the city!
The other tour we think you should try is number 7 on the list - the Seoulleung-Bongeunsa Course. This course takes you to the urban Gangnam disctrict of Seoul among high rises and sprawling streets, yet it is a tranquil course full of UNESCO Heritage spots and beautiful temples. Definetely recommended!
Reservation for these walking tours can be made here dobo.visitseoul.net for free. There are plenty of other tours as well, we've just shown you the two ones we think would be great for Fall.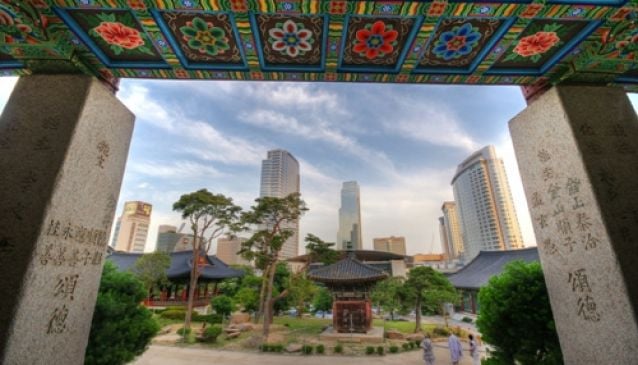 Hi Seoul Festival is the biggest street art festival in Seoul and takes place in early October every year.
The festical is huge and takes place at several locations around the city. With everything from opening and closing programs to performances, street parades and feature programs, the Hi Seoul Festival is the biggest festival of the season. Make sure you check out the different programs and schedules on the festival's own webpage below.
We recommend you turn up for the opening show featuring the talented Wired Aerial Theatre performers. Their show is performed three evenings in a row from October 1-3 in front of Seoul City Hall at 8PM every evening!
More information here! hiseoulfest.com/#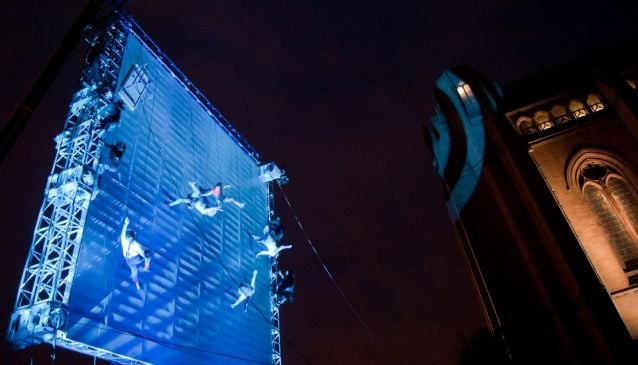 Itaewon Global Village Festival is in mid October and is one of the most popular festivals in Seoul where all ethnicities come out for the two day festival to enjoy a huge variety of food from around the world, cultural performances, souvenirs, popular K-pop Artists and so much more.
Observe the many parades or even get involved in tug-of-war, fringe shows and other family orientated events. Tip: Make sure to take out some cash since most vendors can only accept cash, but don't worry there are banks and ATM's all along the main street in case you are short of money.
If you're into the latest Kpop, make sure you are come the main stage on Itaewon main street on October the 17th Saturday from 19:00 - 21:00. Several Kpop bands will perform in the evening so be there early in order to get a good spot!
Read more here. facebook.com/ItaewonGF