Jeong Joon-ha receives under-eye fat relocation + hair transplant
Seoul
Comedian Jeong Joon-ha is a hot topic after confessing to undergoing fat relocation surgery and
hair transplant
under the eyes.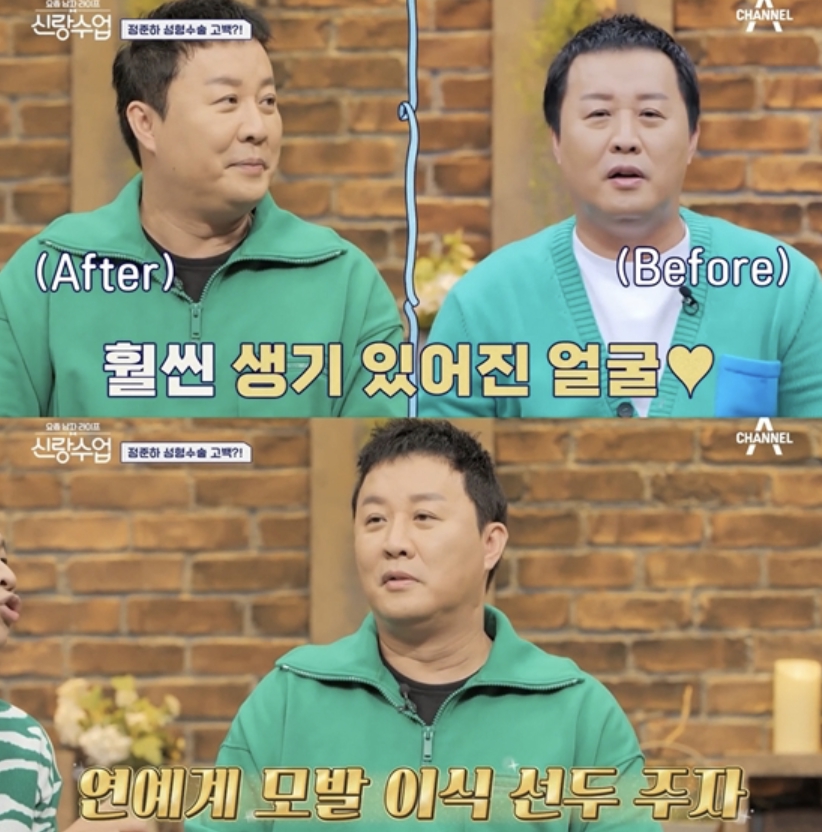 In Channel A's 'Men's Life These Days - Groom's Class', which aired on December 7th, Jeong Jun-ha appeared and surprised everyone by exuding a much younger atmosphere than before.
In fact, Shin Bong-seon was surprised, saying, "You look very young." In response, Jeong Jun-ha pointed to his eyes and confessed the fact of his procedure, saying, "This area was a little protruding, but I got it rearranged. The swelling is going down. I was surprised, though. It seems that I have become much younger."
Jeong Joon-ha looked back at himself in the pre-recorded 'Groom's Class' VCR, and said with pride, "Look at my face at that time, it was before this local relocation was done."