Knowing the 4 Best Filler Brands in Korea
Seoul
South Korea is home to a lot of different types of fillers. An obvious fact, considering Korea is one of the biggest filler manufactureres in the world. But among the vast sea of Hyaluronic Acid Fillers (which is over 77% of the filler market), how would you know which of these are the best filler brands in Korea?

Don't worry, we have prepared a list of excellent quality filler brands from Korea that you can choose from.
Here are the 4 Best Filler Brands in Korea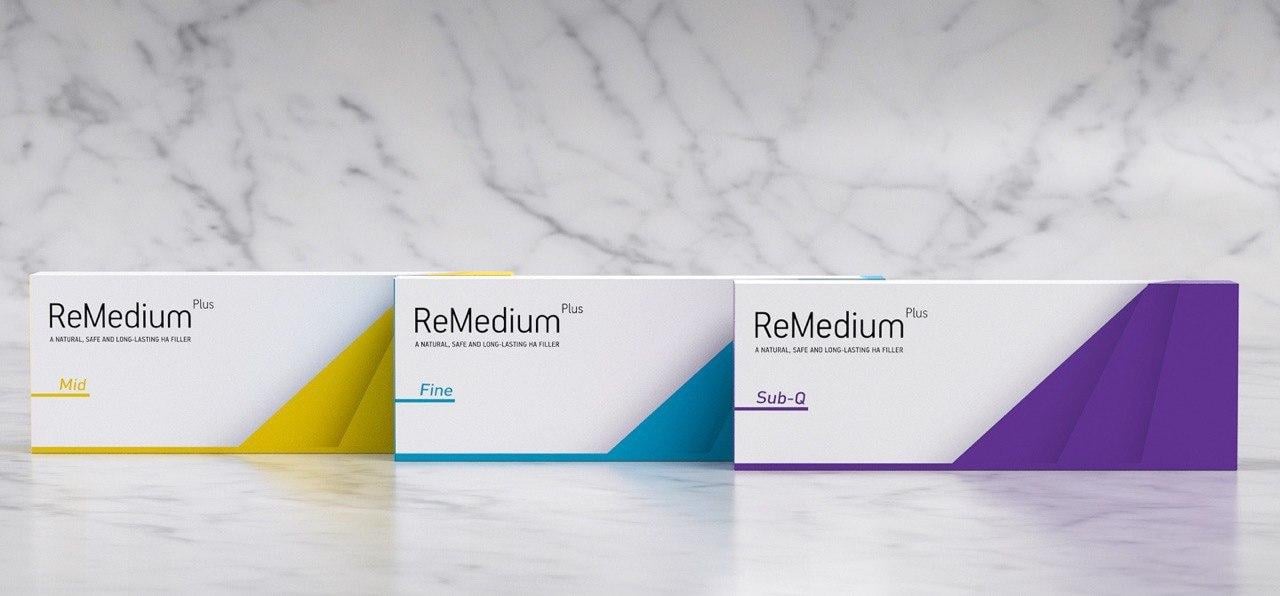 ReMedium is one of the latest Hyaluronic Acid Filler Brands in Korea. ReMedium specializes with Semi-Permanent Hyaluronic Acid Fillers. One of the great things about Remedium is that their fillers have a high viscosity. This is achieved through the cross-linking process via patented microbeads allowing the fillers to last for a very long time.
ReMedium uses high-quality materials to ensure that its fillers are premium quality. They also make sure that the fillers they sell are being sold at an affordable price so everyone can easily afford them.
To add with that, ReMedium Hyaluronic Acid Fillers can also be removed anytime you wish to. ReMedium made sure that everyone intends to use their fillers, will have complete freedom with what they wanted to do with their fillers. Although ReMedium fillers went though a high-cross linking, the fillers they produce are also not chemically modified. Ensuring that the fillers you're going to use won't harm you in any way.
Not only that, ReMedium Fillers have a superior hydrophilic capacity, which makes your filler highly absorbent to water and locks them in. Giving you a well-defined and voluminous fill.
ReMedium has 3 different fillers to choose from. These are:
ReMedium Plus Sub-Q is a great choice for those who aim to fill up wrinkles with deep expression lines.
ReMedium Plus Mid is an ideal option if you want to enhance your features. It is also a great product to be used as a treatment for different areas.
ReMedium Plus Fine is an excellent choice for those who wish to get rid of their fine wrinkles and fill them up using fillers.
Another great Hyaluronic Acid Filler brand that you can use is Revolax. Just like ReMedium, Revolax is a filler that was both created and developed in South Korea. Revolax Fillers immediately skyrocketed and became known as soon as it was released. The great thing about Revolax is that they have fillers that are great for both a short period of time and a long period of time.
Revolax Fillers went through a lot of clinical trials and quality control to ensure that the quality of their fillers remains great. Revolax boasts for its products with varied viscosity to make it more fitting for the area where the fillers will be injected. The great thing about Revolax is that it has a CE Class III Certification, which allows it to be used in Europe.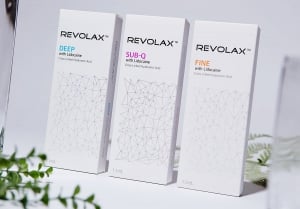 Revolax Fillers have 3 different fillers. These are:
Revolax Fine has the lowest viscosity. An excellent choice for fine lines such as crow's feet and can last from 9 - 12 months.
Revolax Deep is the brand's most popular filler as its mostly used for lip enhancement due to its high viscosity. Revolax Deep can last from 12 - 18 months.
Revolax Sub-Q is the most voluminous among the 3 Revolax fillers since it can be used for facial enhancements, which lasts from 12 - 18 months.
Next in our list are the Ceres Fillers. This filler comes from South Korea and is made with high-quality Hyaluronic Acid. The interesting thing about Ceres Fillers is that these are formulated and are made with a uniquely purifying technique. This is to ensure that the quality of the Ceres Fillers will remain excellent.
The great thing about Ceres fillers is that their fillers have an improved visco-elasticity. Making it easier for the fillers to be molded and shaped. To add with that, these fillers are also created to give you smooth-looking results that give you a natural aesthetic look. What makes this even better is that Ceres fillers come from a non-animal origin.
The last but certainly not least are the QT Fillers. QT Fillers are 100% Biodegradable. These series of fillers are extremely hydrating and are hydrophilic. Allowing the filler to absorb and lock in moisture as well as water to give you a voluminous filler. Their fillers have a broad range of duration from low up to the long-lasting ones.
Another great thing about QT Plus fillers is that their fillers are made with High-Density Tapping Process h-DTP. What this means is that QT Plus fillers have a high viscosity, allowing it to give you an excellent volume and retain its shape. What's more, is that QT Fillers are easily moldable and can last for a long period of time.

QT Plus Fillers have 4 different fillers. These are:
This filler is injected on your full-face. It works great for tightening your pores as well as smoothening it out. However, it can only last for up to 3 months.
Commonly injected along the Periorbital Line and the area around Lip Contour, QTFILL Plus Fine is a great product to correct fine lines and wrinkles. This lasts only from 3 - 6 months.
Usually injected along the Marionette Lines and Glabellar Lines, QTFILL Plus Deep is a great choice for those who want to correct deep lines and wrinkles. QTFILL Plus Deep can last from 6 - 12 months.
QTFILL Plus Sub-Q works great for the chin and Nasolabial Folds due to its great volume and viscosity. To add with that, this filler can last up to 12 months.

Takeaways

South Korea is the home of the best Hyaluronic Acid Fillers in the world. These are the ReMedium, Revolax, Ceres, and QT Plus. Not only are these fillers long-lasting, but they are also easily moldable with high viscosity and great volume. Choose the best one for you.

For more info, take a look at the best Skin Clinics in Korea

To book a FREE consultation reach out to local medical tourism concierge service.