Latin Dancing in Seoul
Arts & Culture
This is the oldest Salsa Bar in Korea, located in the Hongdae neighborhood in the North West side of Seoul.  It is open everyday except for Sundays, and its most popular nights are Fridays and Saturdays where Salsa, Bachata, Merengue and Reggaeton play until 5 a.m.  The dance floor is a bit small but it has a friendly atmosphere where there is a good mix of both foreigners and locals.  
Address: Yongsan-gu, Bogwanro 127
Phone: 010-6655-0956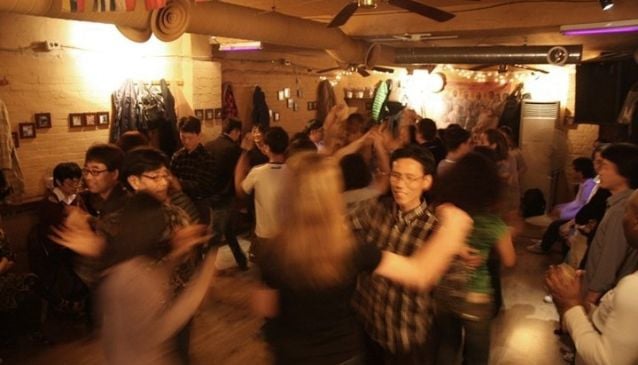 This is one of the largest clubs in Seoul and located in the Hongdae neighborhood.  Opens every day on the week and most days the local Salsa communities get together here for their weekly Salsa classes.  Fridays are ladies nights where women get in for free.  Saturdays are their most popular nights where there is a good mix of beginners and intermediate level dancers.  This place has a friendly environment, especially if you are a beginner and are just starting to learn salsa. Every second Monday of the month is their DJ party where four individual DJs play throughout the night.
Address: Mapo gu, Donggyo dong 200-30, B1
Phone: 070- 7435-9772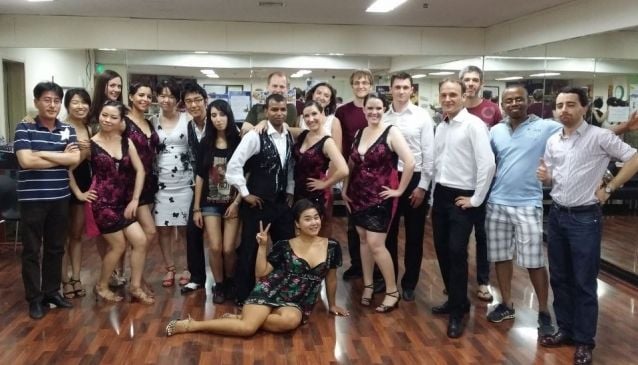 This is one of the newest café/bars in Seoul.  It's a cultural center by day and a dance bar by night.  During the days, it hosts Latin Cultural events such as Spanish language classes and Telenovela (Spanish drama) get-togethers. On Saturday nights there are special live music events so check out their website for upcoming live band shows.
Address: Chang Cheon-dong Seodamun-gu / Yonsero-5 dakil 22-3, 3rd floor
Phone: 02-322-0913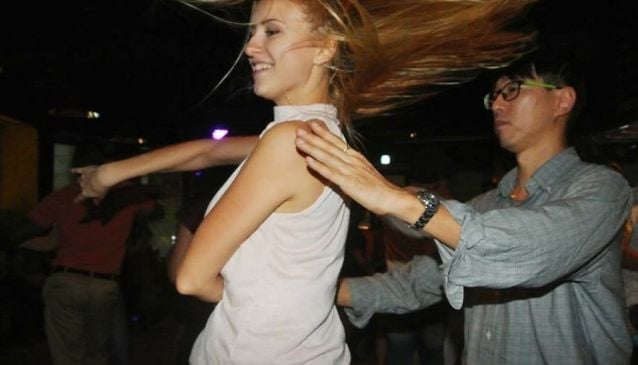 This relatively new club opened in 2012 and it is open every day.  Check out the different dance social events which include performances from local dancing teams. Fridays are their most popular nights where dancing lasts until 5 a.m.
Address: Gangnam-gu Yeoksam-dong 823-6, B1
Phone: 02-553-1422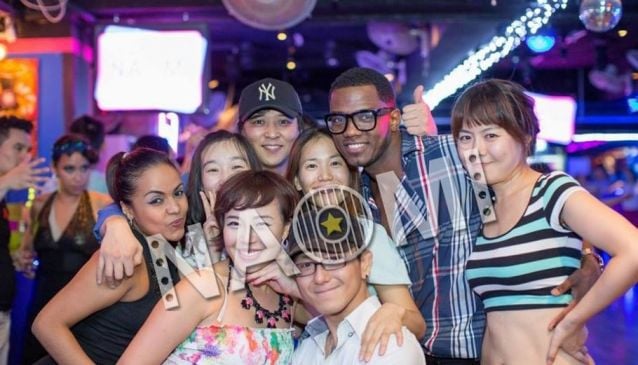 This is one of the most well-established Salsa clubs south of the river and their most popular nights are Saturdays where music plays until 5 a.m.  Dancers are mostly intermediate to advanced level and dance On2, but if you are a beginner it is also fun to just go and watch.  The most advanced dancers usually like to show off their dancing skills dancing on each end of the dance floor right in front of the bars.  When you go there, try their café corrento, their signature drink made of espresso and rum.  Sundays are also a good night to go and end your weekend.
Address: Gangnam-gu Yeoksam-dong 831~34, B1
Phone: 02-557-2228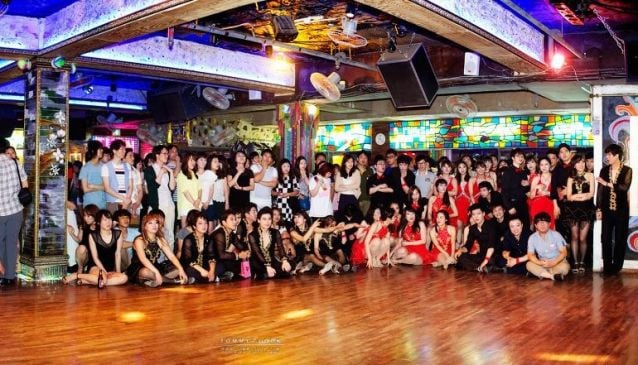 If you are in Itaewon on a Friday night, and want to Salsa, head over to Bulldog.  Renovated in 2014, this place distinguishes itself from other Salsa bars in that you can watch latin music videos on the flat screens, dance around the pool table, or even enjoy a late night snack.  Ask for the menu and pick from burgers and fries, chicken tenders, chicken wings, nachos among other meals.  There is a good mix of locals and foreign dancers.
Address: Mapo-gu Donggyo-dong 169-21, 3rd floor
Phone: 02-793-5320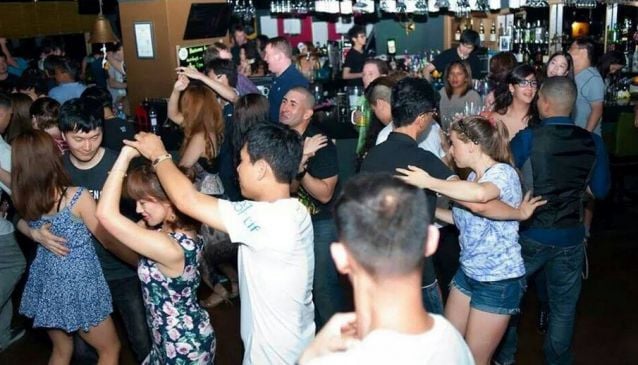 Remodeled in 2014, this tango bar is one of the most popular venues for tango festivals, live band events, milongas (tango parties) and even filming for soap operas in Seoul. Open every day of the week, there are classes conducted by the owner, other instructors and different professional dancers from Argentina who are flown over to teach for a few months.  If you are looking to dance in the Gangnam, Sinsa area Thursdays~Sundays are popular.  Mondays through Wednesdays milongas last from 8 to midnight, Thursdays until 1 a.m. and Fridays and Saturdays until 2 a.m.  On Sundays the party ends at 11 p.m.
Address: Seocho-gu Jamwon dong 27-11, B1
Phone: 070-7631-9898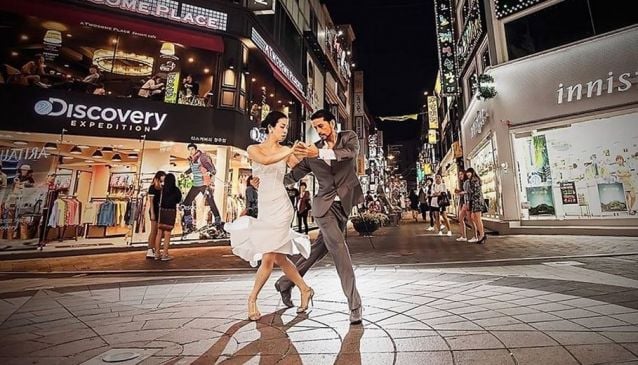 Unlike most dance clubs, this tango bar is located on the second floor above a restaurant in the Apgujeong Garousogil area.  This bar has a cozy family-like atmosphere where the owner who DJ'ed in Argentina will call your name during the announcements time if it's your first time there and ask you to introduce yourself.  Their popular nights are Wednesdays and Saturdays when regulars bring snacks including pastries, chips and even watermelon to share and there is a raffle where you can win a bottle of wine or tickets to their milongas.  On Wednesdays you can dance until 12:30 or 1 a.m. while Saturdays are until 2 a.m. Ataniche Tango bar has no front signage so unfortunately people need to use their navigation or rely on landmarks to find it.
Address: Gangnam-gu Sinsa-dong 542-4, 2nd floor
Phone: 02-542-4427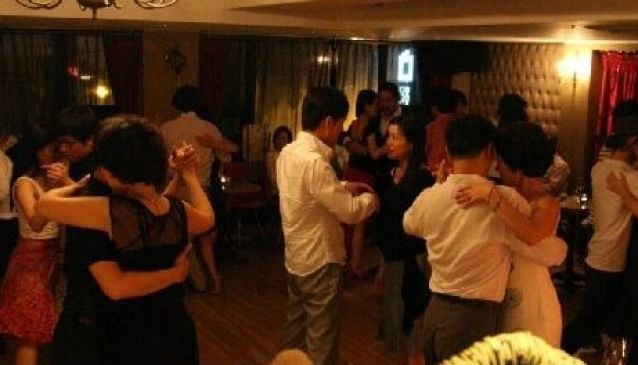 Located in the Hongdae area, this is by far one of the most popular and oldest tango bars in Seoul.  Thursday nights are for beginners while Fridays and Saturdays are the best nights where you can see advanced dancers.  Here, dancers are mostly milongueros, which is a style of close embrace tango dancing which might be somewhat inevitable because while this space is not small, it does get packed.
Address: Mapo-gu, Donggyo-dong 200-29, B1
Phone: 02-324-7411