Pentaport Rock Festival 2013
Arts & Culture
Heavy metal giants Skid Row are going to shake the entire city
By Anthony Baber for My Guide Seoul
Throughout the year, Korea offers an impressive selection of festivals that attract citizens of all types. People are known to come from near and far to check out the huge events and summer is the best time to see what South Korea has to offer. These expansive attractions range from viewing the quickly blooming cherry blossoms near the Han River to the continuous flow of mud and fun in Boryeong. But for a select group of uncontrollable explorers and radicals, only the music festivals really matter. At this point in the summer Ultra has already raged past and Ansan Valley Rock Festival is already upon us, so if you're still looking for another option, look no further than Pentaport.
The Pentaport Rock Festival has become a familiar name among the list of incredible music festivals that take place within Seoul and throughout the peninsula. Taking place in Songdo City of southern Incheon, the festival plays out over the weekend of August 2-4 featuring a who's who of global acts and homegrown favorites. But if you're not quite convinced that it's worth attending, let us give you the top four reasons why you should be buying your tickets right now. 
1. There's a band for every listener
Although Pentaport has come to be known mainly for a star-studded list of rock and electronic artists, the organizers have also brought in some spectacular acts from other genres. In previous years, the diverse 3-day lineup of artists has included hip hop acts like B.o.B. and the Black Eyed Peas, as well as K-Pop acts like Miss A and G Dragon. This year's festival gets even more unorthodox, boasting names like U.K. acid jazz quintet Mama's Gun and Japanese experimental pop band Man With A Mission.
If you're more of the nostalgic type and would rather hear the type of alternative pop music that was prevalent in the 90's, English troupe Suede headlines the second day of the festival. After reuniting in 2010, the band has continued to share their original brand of Britpop with the masses and will share it with Seoul on Saturday night. But maybe alt-pop is little too soft for you and instead you'd like to thrash your brains out in a sweaty mosh pit. That's no problem either, because American heavy metal giants Skid Row are going to shake the entire city on the first night of the festival.
Still, some people aren't moved by any of that, leaning more toward hearing the bands that South Korea is famous for, and not just the ones that dance on Mnet. One of the more surprising headliners for the festival is renowned 80's rock band DeulGukHwa (???), reuniting to blast their iconic sound for a new audience. And for more current Korean rock fans, the insanely popular YB Band, led by acclaimed singer/guitarist Yoon Do Hyun, will also be a major draw for Saturday night. But it's not all about the bands that attract massive crowds…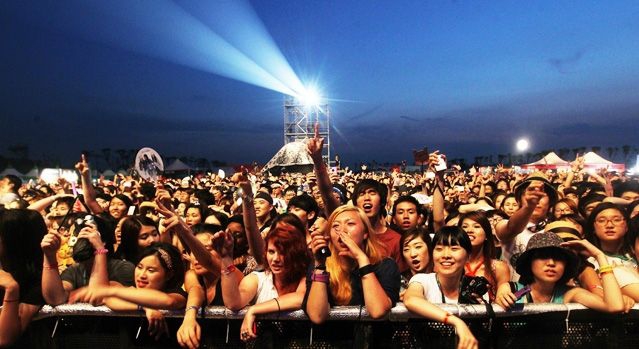 2. The lineup also showcases Seoul's underground scene
Obviously the headliners and big names on the bill are what attract most of the audience, and everyone loves going to a festival to hear their favorite bands play their favorite songs. However, a festival experience is even more meaningful when you walk away having discovered a new favorite band and hearing them for the first time. If you're paying for a full day at the festival, you should be able to enjoy a full day of incredible music.
Along with the roster of well-known acts from around the globe, Pentaport also opens their three stages to less recognizable names. Among these newcomers, keep an eye out for reggae collective Seoul Riddim Superclub and one of Seoul's underground music favorites, Used Cassettes. But with this many electrifying acts, it seems like you'd have to start putting money away months in advance…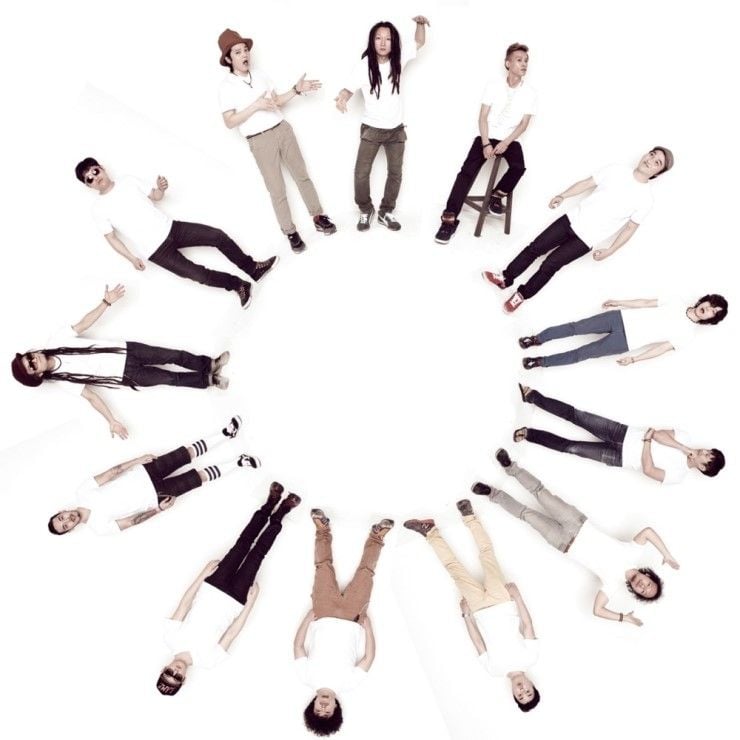 3. You don't have to save up all summer to go
If you've ever attended a major music festival, you know that the tickets are costly. Even if you get on the bandwagon quick enough to buy early bird tickets, you're still breaking your piggy bank open to make the purchase.  And if you're traveling from out of the country, you still have to consider plane tickets and accommodations. You start thinking to yourself, "Maybe it's just not worth it".
There's no need for such a pessimistic outlook with Pentaport, because it's more affordable than you could imagine. Especially compared to major summer jams like Ansan Valley and Ultra, Pentaport is one of the most reasonably priced festivals you'll find anywhere. Though there are tickets available for patrons interested in only one or two days, the price for the entire weekend is only 165,000 won (or less if you act fast). So now that you can afford the tickets, how do you deal with housing?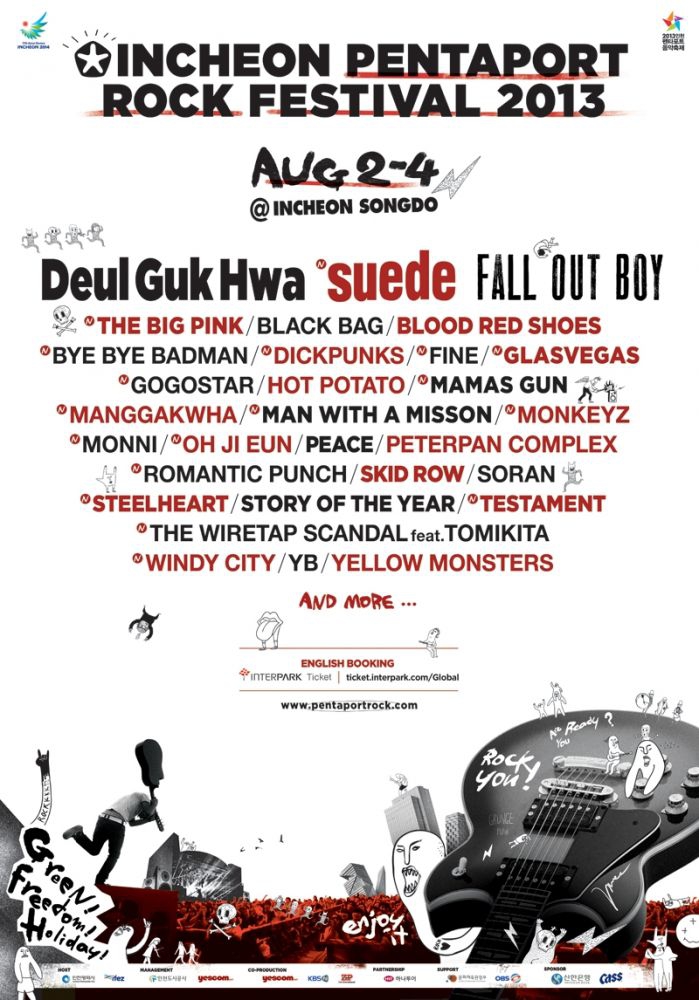 4. Camping is an option for overnight visitors
Sure, if you don't live too far from Incheon, you could just hop on the subway or take a bus into town, but camping is the far more exhilarating option. Who would want to waste the chance to experience camping out with all the other music fanatics that journey into the festival? For 2-day and 3-day visitors a spot in the camping zone can be reserved for just 10,000 won.
If you're the type of person who's experienced with the great outdoors, you probably already have everything you need for an overnight stay. But for everyone else, Pentaport can provide you with the necessities. A tent rental package, which comes equipped with a tent, mats and an LED lantern can be yours for 55,000 won but space is limited so you'd better act fast.
If by now you're still not excited about this festival experience, you should check your pulse, because you might be dead. For the rest of the living, tickets are still available at interpark and more information about the festival can be found on their facebook page or their website.