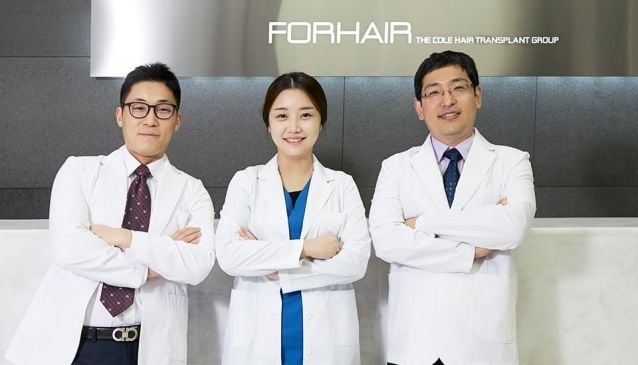 Best Hair Transplant Clinics Seoul, Korea
Seoul
Why Seoul Korea is the best destination for hair transplants
Many people blame hair loss on unbalanced diets and work-related stress and the number of especially younger men going to hair treatment clinics has gone up a lot in recent years.
Most people are probably willing to change their diet, shampoo and even overall lifestyle to some extent to regain hair growth but if results don't show fast enough younger Koreans especially are considering treatment at a clinic to see immediate results.
Seoul, South Korea has become the best place for hair loss patients. The reason for this is simple. High treatment rates coupled with competitive prices offers patients unparalled price and quality. Combined with a trip to Seoul and making a trip out of it also counts.
Hair transplant is now being offered from under 3000 US $ here in Korea, depending on how many grafts needed. These prices usually also include free hair examination and consultation.
Check our recommendation at the end of the article to see which places we are working with, and that are reputable with same and/or similar prices offered.
First back to the issue facing most men. Sooner or later half of all men will show signs of male pattern baldness. The number is not as high for women, but with today's diet and other exposure to everyday hygiene products and work related stress, losing your hair is now an unwanted part of getting older.
However, if you are that person experiencing hair loss, there is nothing natural about it.
We all know hair signifies youth and health, and is a major part of your appearance and confidence. Most people experience loss of confidence and even depression from hair loss. Transplants has existed for a long time, but was usually reserved for the few who could afford it. But now everyone can regrow their hair for less money than before and prices are continuously being lowered due to better effecient ways of extracting hair, research and of course competition.
Let's talk about the procedure. Hair loss, hair transplant, hair treatment covers the most popular expressions for the only procedure that is gauranteed to get hair back on your head - FUT or follicular unit transplantation. The procedure pretty much goes like this; hair is "harvested" from a part of your head where hair grows well and is then moved to the desired area where one needs it.
There are other products and procedures out there such as various scalp treatments which may work well in cases where hair loss is related to non-hereditary hair loss, but if you want hair to grow back without worrying and without taking daily supplements etc., then transplant is the only way forward – and Korean doctors are experts in this field.
There are hundreds of clinics offering hair transplant procedures in Seoul, Korea. Some better than others, but the fact is that with this many doctors, competition and research, benefit the patients in the end.
So the fact is, more and more younger men and women are experiencing hair loss. But with the lower prices and experienced doctors available, then why accept it? Below are some of the clinics that we would vouch for. We trust the people there, have met the doctors and all clinics are reputable in Korea among Koreans too.
Free consultation is gauranteed if you say My Guide Seoul.
The Black Hair Clinic
20 years experience with hair transplant and they have been treating foreigners and visitors to Korea ever since they opened. The international coordinator speaks English and can help you with anything you need.
FORHAIR Hair Transplant Group Korea
is one of the top hair loss treatment clinics in the world with three clinics in Seoul, Daegu and Busan providing the highest quality hair restoration treatments with a highly experienced staff and medical team. The coordinator speaks English and is also very helpful.
LEEMONWON clinic
specializes in hair loss treatment to provide you with a full range of hair-related solutions and services. Using only organic natural products LEEMONWON brand blends nature and science into easy and comfortable care everyday for everyone. This clinic is famous for a holistic approach to your well being and hair and we were very impressed with what we saw. They also speak English of course.
Written by:
Kristian Seoul
PUBLISHED: Aug 30th 2017