The best massage and spas in Seoul
Retreats & Relaxation
Here's our picks on some of the best massage, spa and wellness centers in the city!
SPA 1899
Spa 1899 has an origin unlike all other spa treatments here in Seoul.  Korea Ginseng Corporation or KGC started its red ginseng business in 1899 within the royal palace of the Korean Empire. Now called Cheong-kwan-Jang, the company has maintained their top position in the ginseng health supplement industry because of meticulous quality. The company is very proud of their products and this trust and sincerity has been blended into  their treatments and care at Spa G, guaranteeing you an experience you have not yet come across. One such unheard of treatment is the signature Spa G treatment. We dont know the details but it is a 300min ordeal where your body will be covered in special Ginseng concentrate from top to bottom with their Full Body Package Program of pure relaxation. They also have simpler treatments such as the red ginseng hydro spa package for example.
B2, KT&G Tower. 1002 Daechi-dong Gangnam-gu, Seoul. +82-02-557-8030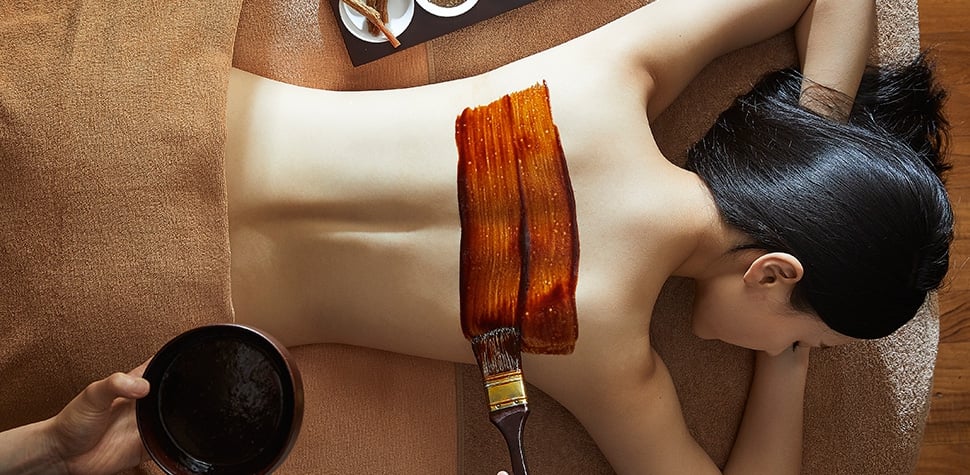 Create welness centre
Probably one of the most expereinced welness centres in Korea. Create wellness  is a highly professional all-inclusive health center that offers; chiropractor, sport massage, yoga, Pilates and holistic care services. Create wellness is specifically geared towards servicing the english community in Seoul, be it expats that live here or just tourists passing through. Create wellness has been around since the early 2000's, starting with their first branch in Itaewon and then opening another in one in Pyeongtaek Seoul. 

Create wellness specializes in athletic injuries, back and neck problems and also in scoliosis. For individuals who just want to go have a relaxing massage, Create offers very competitive prices and an added benefit is their extremely helpful and friendly staff. 

1002 Daechi-dong, Gangnam-gu, Seoul  02-557-8030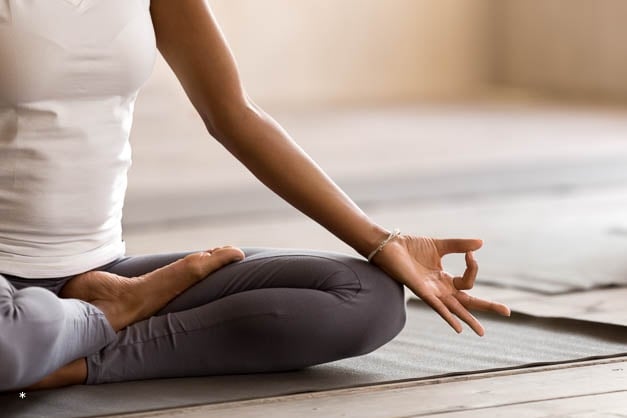 Marzia Healing Spa
First of all, Marzia Healing Spa has been rated excellent by several travellers on Tripadvisor. Second of all it all comes down to personal care and satisfaction and no one does that better than the owner Yoon. She has worked with some of the best spas in the UK and has looked after countless celebrities when they've been staying in London. Her expertise and customer care is what sets Marzia Spa apart from other spas here in Seoul.
Marzia Healing Spa's list of regulars here in Seoul include families, mothers, business professionals as well as big company ceo's and other high profile Seoulites. The therapies they offer are very affordable compared to hotel spas and the privacy surroundings along with Yoon's expertise are what makes people come back again and again to Marzia Spa. If you like the personal touch then Marzia Healing Spa is where you should go.
2FL. 40-1 Cheongdam-dong, Gangnam-gu Seoul. +82-2-3443-2525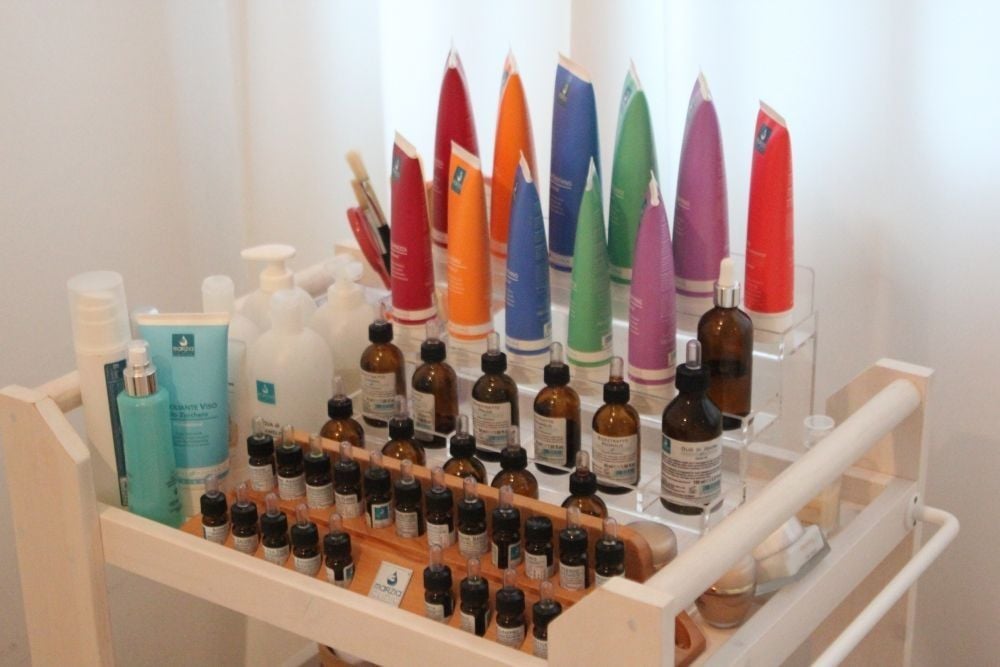 Hill Spa
Located in Gangnam's trending Sinsa-dong area and inside the brand new Dormy Inn Hotel, Hill Spa is an oasis from the concrete jungle that Gangnam is, giving you seclusion and peace in its serene environment. We love the interior and friendly service here at Hill Spa, and this is as central in Gangnam as it can get.
Greeted with smiles in English you will be shown a list of the various treatments available at Hill Spa. They mix the best of both Oriental and Western philosophies and sciences to give you optimal relaxation. And it is right by trendy Garosugil Street, so you can unwind at Hill Spa and then wander out into all the interesting streets nearby and enjoy some of Seoul's best shopping! Are you a businessman and need to look your best? We recommend the cool guy package, an 80min treatment for your face. Your massage therapist will remove dead skin cells and blackheads and drastically improve your skin complexion for that important meeting!
Dormy Inn Hotel B1, 514-22 Sinsa-dong Gangnam-gu Seoul. +82-2-548-9545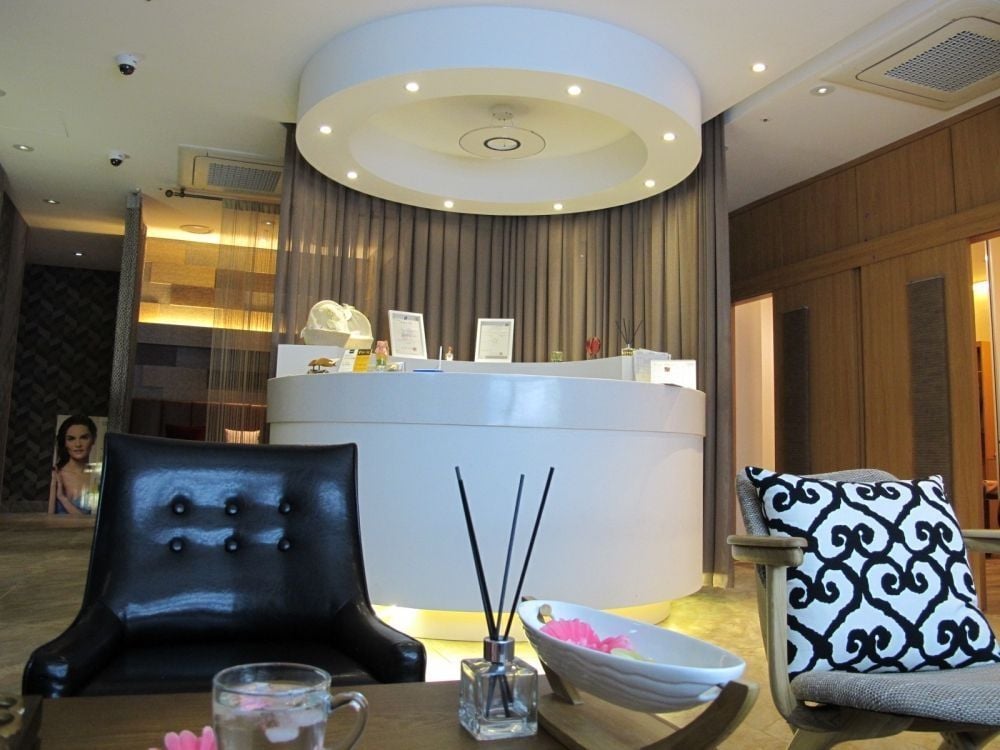 Dragon Hill Spa
Dragon Hill Spa is without a doubt the most easily accessible Korean style massage and spa in Seoul. It is right next to Yongsan Station, one of the biggest transport hubs in the city. Koreans call these types of Spas for Jjimjilbang and there are hundreds scattered around Seoul. But most of them are hard to find with the bare necessities only. Dragon Hill Spa is a 6 floor multi spa complex. They have several different saunas, massage offerings, outdoor swimming pool, huge arcade for kids, restaurant and a large common area where people watch tv, play games and just hang out. This is a unique experience. You should try going to a Jjimjilbang at least once in your life. Dragon Hill is definetely recommendable. We go there ourselves when we have friends visiting Seoul.
40-713 Hangangno 3(sam)-ga, Yongsan-gu, Seoul, Right next to Yongsan Station. +82 2-792-0001