The Best Unlimited Drinking in Seoul
Food & Drink
We all know that Koreans love their alcohol and drinking is a national pastime in this country
By Paige Stewart for My Guide Seoul.
We all know that Koreans love their alcohol and drinking is a national pastime in this country. In Seoul, you will see Koreans drinking anytime and anywhere, from small soju tents to fancy restaurants, Korean style pubs and even in public parks, like the Hongdae playground.
No matter what, let's get straight to the point. Sometimes you want to enjoy a night on the town, all dressed up with fancy cocktails and a dj, and other times you just want to drink a few pints while catching up with friends.
Seoul has bars for every occasion...and even better a handful of good places to go if you like your alcohol unlimited...cheers!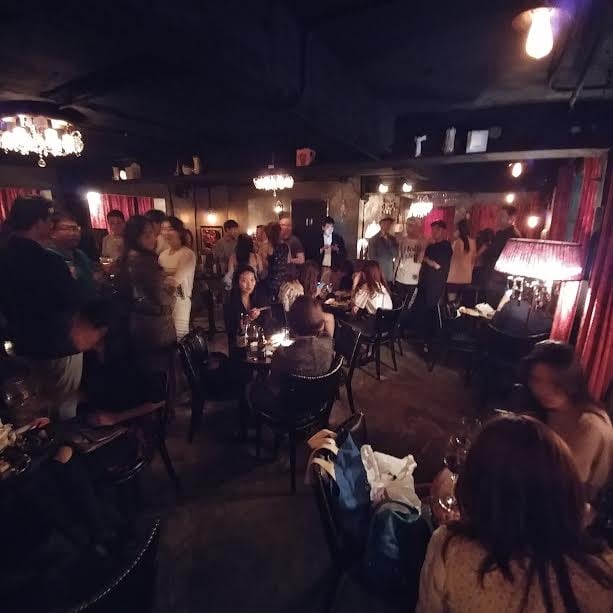 401 Lounge in Itaewon is a newly opened bar on the same street as The Wolfhound that has a simple yet exquisite interior and offers a range of alcohol such as beer, red and wine wine, vodka and an assortment of juice.  They even have an open night on Fridays and Saturdays from 8pm where you can come, drink the night away and mingle with locals and Koreans.  Come and experience this fun place for yourself.

Price: W20,000 for Unlimited Alcohol

Hours: 12midnight Weekdays/2am Weekends

Address: Itaewon-dong 66-2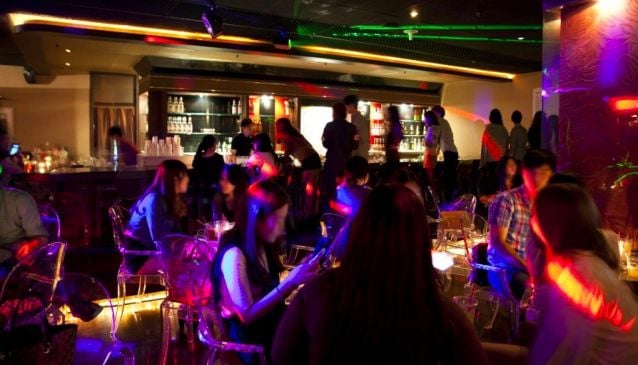 Pandora is a dark, relaxed, basement lounge located in Gangnam. It's a bit of a Korean-style bar where people sit at their own tables and don't mingle too much. The atmosphere is dark with club lights and lasers hitting you in the eye from time to time.
You get what you pay for in this bar, drinks made of cheap booze that come in plastic bulk bottles and no options for food, although they allow you to bring in your own. There's a feeling that something is off when you first set foot inside, but you can't quite put your finger on it, then suddenly you realize there are no men in the entire bar. 99% of Pandora's patrons are women. It's a little strange once you notice.  
There's another Pandora down the street, Pandora Noble. That place is a bit more of a club, louder music, more standing area, same drink deals. 
Prices:
15,000 won all you can drink girls
25,000 won all you can drink guys
Hours:
Every night until 3am
Address:
649 Yeoksam-dong, Gangnam-gu, Seoul Korea 135-080
Phone: +82-10-8965-8304.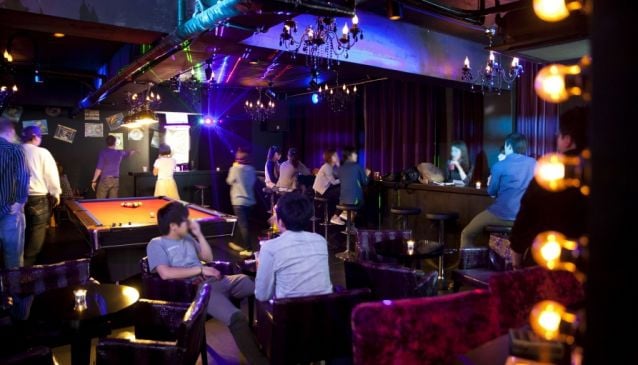 The Makgeolli Salon prides itself on its wide selection of makgeolli from all over Korea. With so much variety they don't mind giving out a sample before you choose a bottle. To top it off, the owner is very passionate about Makgeolli and has great knowledge of his products. He can tell you what regions they come from, ingredients and even some famous Koreans who enjoy certain types of Makgeolli. It's always fun to sip down on the president's Makgeolli of choice.
This spot is cozy and usually packed with university students. The bar also sells regional dishes to match areas the Makgolli is from. Fun!
Hours:
5pm - 3am, closed on National Holidays
Prices:
All you can drink Makgeolli : 5,600 won.
Brand Makgeolli: 5,000 - 7,000 won.
Fresh fruit Makgeolli: 12,000 won.
Address:
12-6 Wausan-ro 21-gil, Mapo-gu, Seoul, South Korea.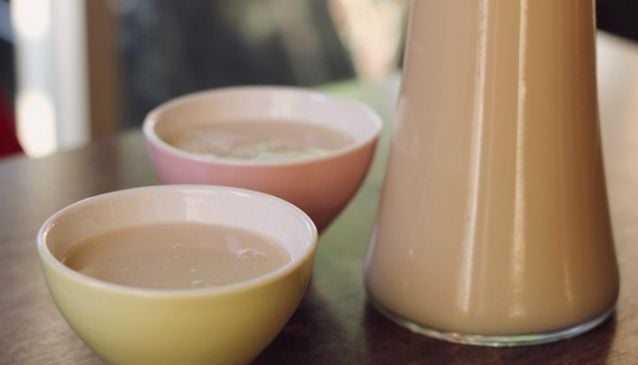 The interior of Hanguk Galbi is like any typical Korean BBQ restaurant, but don't let that fool you. 29,000 won per person will get you japche, egg soup, "dok" galbi, galbi-sal, samgyup-sal, seasoned galbi, pork intestines, and endless booze. The food is enjoyable and brought out in a specific order and all limitless. The service is very quick and they make sure to have the next set of meat on your table just before the last is finished. The booze is your typical BBQ liquor like soju, etc.
Prices:
All you can eat and drink, 29,000 won.
Address:
93-2 Myeongdong 2(i)-ga, Jung-gu, Seoul, South Korea
Phone: +82-2-778-4143.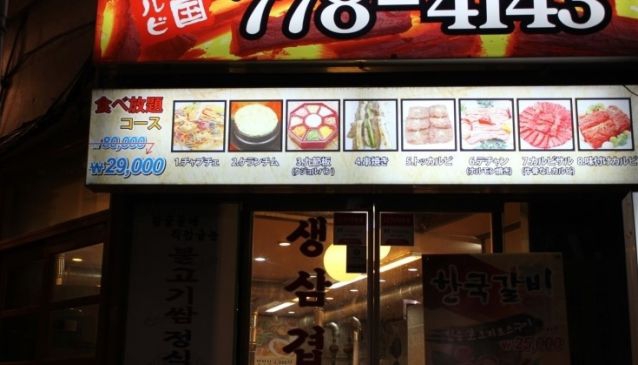 Cactus is an intimately lit spacious basement restaurant. It has a laidback, comfortable atmosphere where you'll see a lot of business men having a drink and letting loose after a hard days work. During the day Cactus has a large buffet with a wide variety of both Korean and western style foods. In the evening it transforms into the perfect spot to stop in before a big night out.
Their snack bar is a decent size with quite tasty foods to chow down on and lay the foundation for a night of fun. The unlimited wine or draft is sure set you on the right path. The staff is also polite, friendly and accommodating which adds to the overall enjoyment of your experience at Cactus.    
Prices:
All you can drink draft (6:30pm - 9pm), 18,000 won with snack buffet
All you can drink wine (6:30pm - 9pm), 21,000 won with snack buffet
*Snack Buffet closes at 8:30pm
Lunch buffet, 18,000 won.
Address:
Basement floor of Samsung Life Insurance Building, Taepyeongno2-ga, Jung-gu, Seoul 100-716, Korea
Phone: +82-2-319 4466.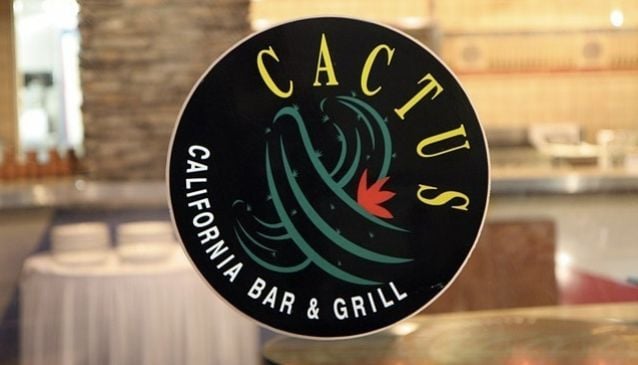 Last but not least, the A Lounge, located in Ilsan just North of Seoul, is a small venue nuzzled between bars on the second floor of a building that sits on a bar-packed street called 'meat street'.
It doesn't stand out much other than a small banner sign that reads 'A-Lounge, all you can drink'. Sold. It has a little bit of everything - balcony seating, indoor tables, a dance floor equipped with a mirrored wall, club-style lighting and a smoke machine. The bar staff are good folks and will take requests for music.
The best part about this bar is how knowledgeable the bartenders are when it comes to spinning up a tasty cocktail. They'll whip up anything you toss at them and they don't mind making drinks strong upon request.
There's no option for food at this bar, but as the street's name suggests, 'meat street' also has plenty of options to chow down in a drunken stupor.
Prices:
All you can drink cocktails: 15,000 won.
All you can drink beer (including imports): 20,000 won.
All you can drink beer and cocktails: 25,000 won.
Address:
Ilsandong-gu 741, 2nd floor, Goyang City
Phone: +82-3-1914-0775