The Complete Guide to Getting a Thread Lift in Korea
Seoul
Contents

Introduction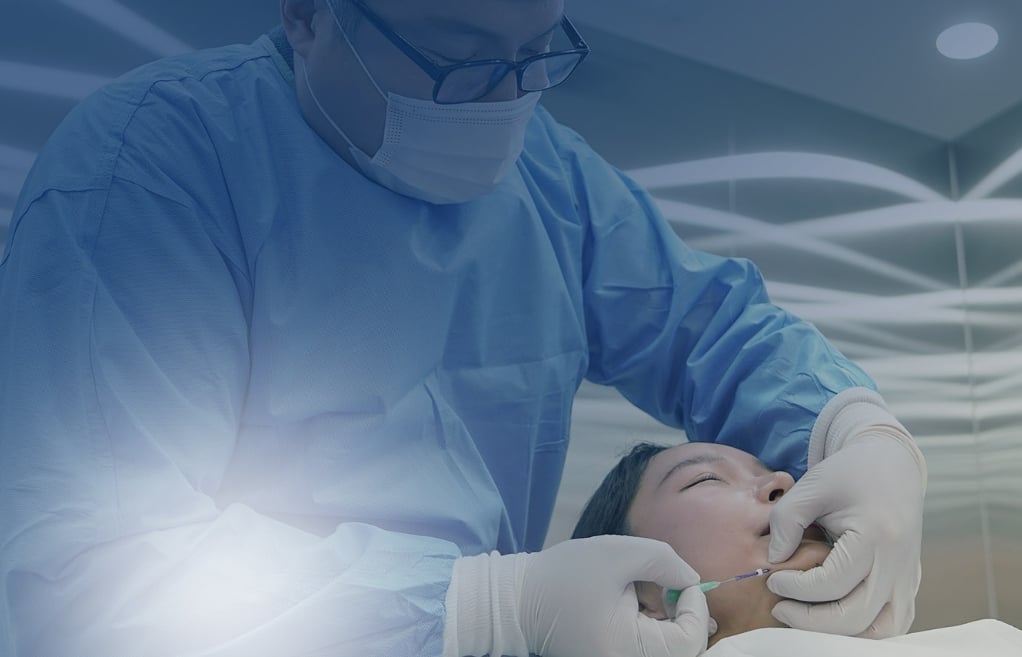 Photo Credit: PangPang Clinic

Most people have heard of the face lift—it is synonymous with the industry. However, it also comes with the added stigma of being an "extreme" procedure for the rich and famous, and with (sometimes) disastrous results.

Furthermore, traditional face lifts are generally expensive, and non-invasive, skin resurfacing treatments such as botox can only last so long.

This is where thread lifting comes in, and in Korea—a country renowned for its high beauty standards and high-quality clinics—this means accentuating the natural beauty of one's facial contours in a controlled and elegant way. So, if you are thinking of having thread lifting done, then South Korea is an excellent destination choice.

What is a Thread Lift Procedure?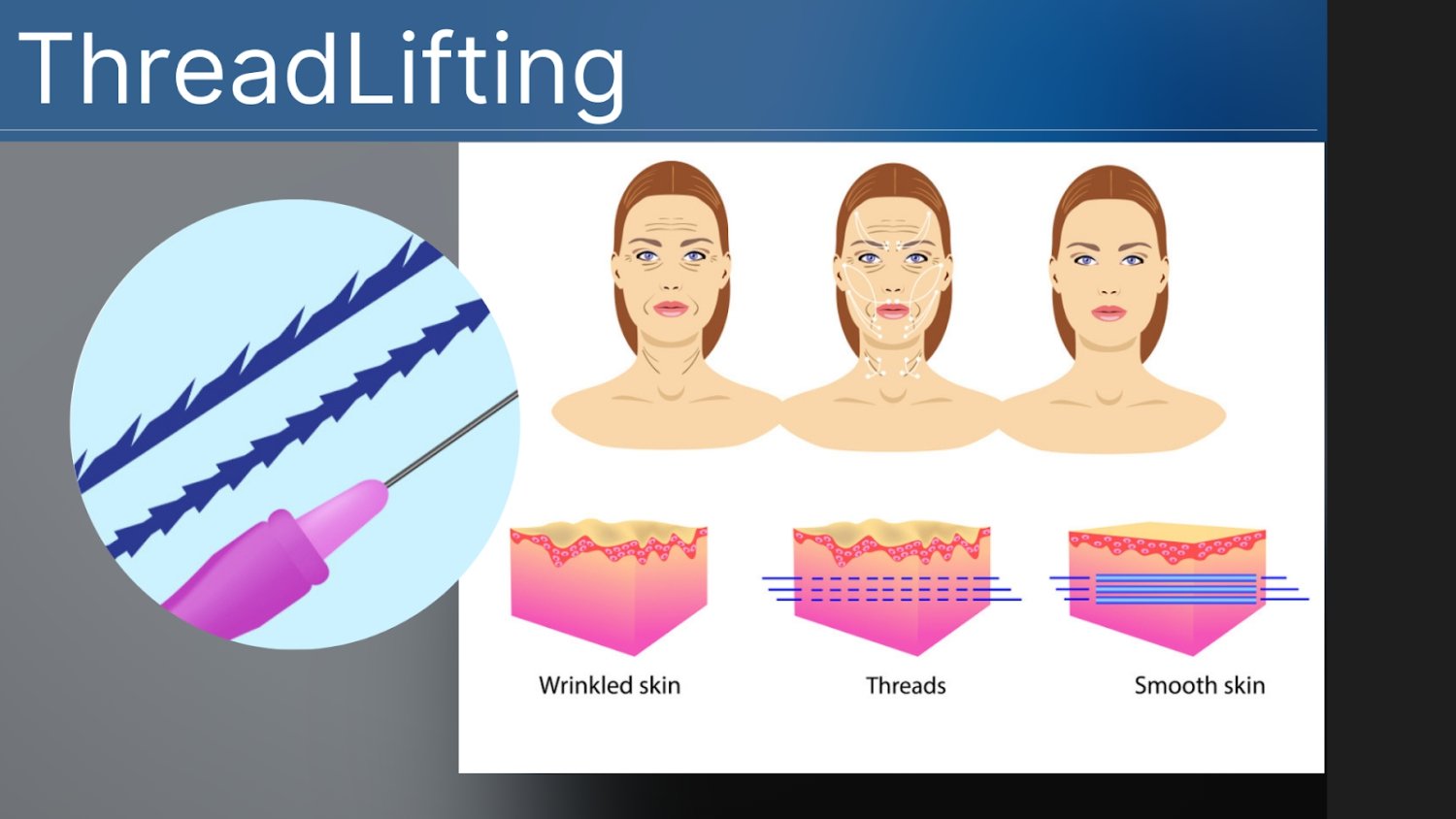 A thread lift is a procedure wherein temporary structures—barbed threads—are inserted underneath the skin, rather than cutting it away surgically. The threads are made of biodegradable material, such as polydioxanone (PDO) or polylactic acid (PLA), and inserted under the skin using a needle or cannula. The threads pull the skin and keep it from drooping, resulting in a tightening of the skin and lifting of the facial structure.

What's more, thread lifting also stimulates the production of collagen as part of the body's natural healing response, which helps support the skin and keep it tight and supple. As we age, humans naturally produce less and less collagen.

This all means that those who undergo a thread lift will notice an overall improvement in the tautness of their skin directly after the procedure and over time.

How does a thread lift work in Korea?
Getting a thread lift is not strenuous or intimidating, but as with any procedure you should be fully-informed about what it is that you are going into.
Consultation: before the procedure you will have a consultation with your doctor to discuss your aesthetic goals and expectations. This consultation will also include discussing your medical history and suitability for a thread lift.
Preparation: on the day of the procedure, the treatment area will be cleaned and a local anesthesia will be administered.
Insertion of threads: the doctor will use a fine needle or cannula to insert the threads under the skin.
Completion: once the threads are positioned well and the desired lift is achieved the doctor will trim any excess thread and close the insertion points. The entire procedure is usually over within one hour.
Recovery: some patients may experience some bruising or pain, however recovery time is significantly shorter than a traditional face lift.
Tissue stimulation: the presence of a foreign body under the skin will trigger the body's natural healing response. As the threads dissolve over time they stimulate collagen production.
Advantages of a Thread Lift in Korea?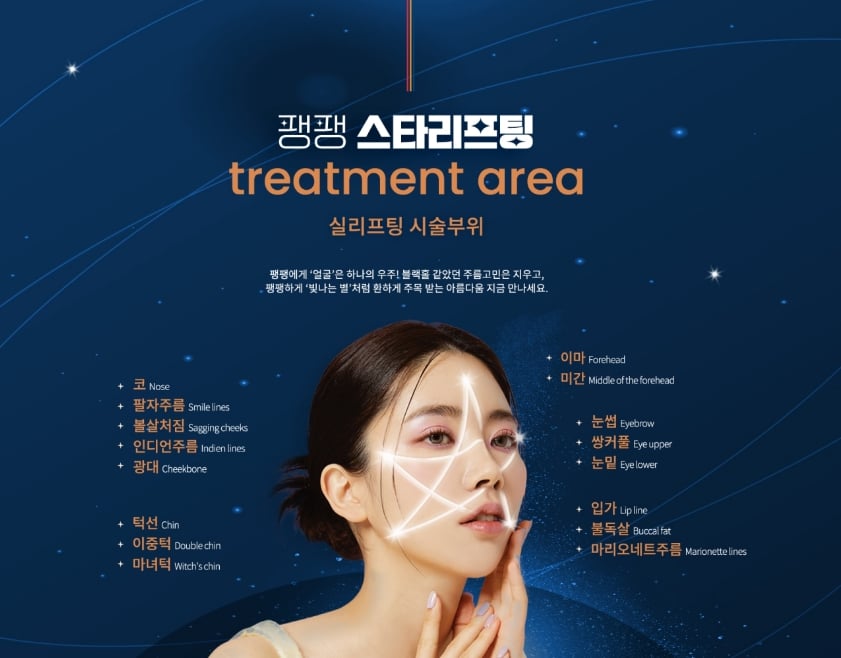 Photo Credit: PangPang Clinic
Safety and invasiveness
The main advantage of a thread lift is that it is far less invasive—and ultimately lower-risk—than a traditional face lift. It does not involve the surgical removal of the skin and therefore patients do not need to be heavily sedated (which comes with its own set of risks).
Recovery time
Not undergoing general anesthetic also means that one can resume daily activities sooner. You do not need someone to accompany you to the clinic and drive you home afterwards and there are no such side-effects such as grogginess or nausea. After a simple local anesthetic as an outpatient, a patient can drive themselves home after the procedure.

Furthermore, although some pain and soreness may be experienced, it is relatively short-lived and most patients return to work immediately (or at least the next day) following a thread lift treatment.
Affordability
Probably the biggest advantage to a thread lift is the cost. As it is a far quicker and less complex procedure, it is a fraction of the cost of a traditional face lift. Plus, like most treatments in Korea, it is usually much more affordable than in many other countries like the United States.

Why Thread Lift in Korea?
Following the country's modus operandi of beauty culture and technical innovation, Korea has become a hotspot for thread lift treatment. Furthermore, the materials used in Korea are very safe, utilizing biodegradable materials such as polydioxanone (PDO) to ensure safe integration with the body.
Some surgeons have even been inventing their own specialized threads and cannulas (the tubes used to insert the threads).
In recent years the procedure has become incredibly popular thanks to its anti-aging properties and its ability to produce a cleaner
V line shape
in the jaw, a trait particularly favored by South Koreans, especially amongst women.

Best Thread Lift Clinics in Seoul
There are numerous reputable thread lifting and
dermatology clinics
in Seoul, the world capital city of plastic surgery. Here are a couple that we personally recommend: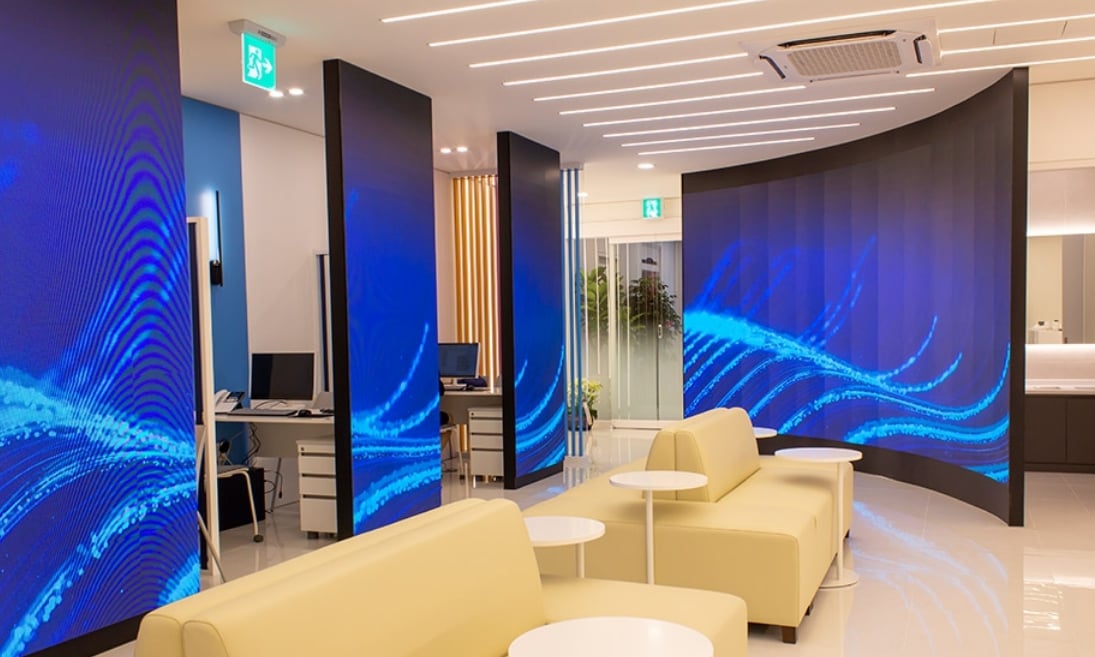 At the forefront of thread lifting in Korea is Pang Pang Clinic. Located in Seocho-gu, just outside of Gangnam, Pang Pang (which translates to "tightness" in Korean) has an ethos of creativity and innovation whilst treating every visitor as an equal—in their own words, "there are no VIPs".
Pang Pang Clinic is focussed solely on thread lifting, meaning they are one of the best in the game. They offer treatments for both men and women, as well as custom treatments to suit individual needs and specific requirements in the form of "packages".
The Taut Package: focusses on an overall lifting and subsequent rejuvenation of the face.
The Idol Package: inspired by the K-pop idols of today, Pang Pang can help you achieve that star look and feeling.
The Business Package: Aimed at increasing one's drive and self worth, the business package is for the hard workers who don't want their success to get in the way of their appearance.
The Interview Acceptance Package: in Korea's climate of competitive job markets and appearance management, the job interview has never been so important. This package can help people land their dream job with one less thing to worry about.
Pang Pang also offers specific treatment for various parts of the body, not just the face.
You can make an enquiry through My Guide Seoul
HERE
Lydian Plastic Surgery Clinic prides itself on three principles: safety, customized experience, and exceptional results. And with over 10,000 operations under their belt over the past twenty years, it's easy to see why.

Lydian offer two types of lifting procedures, each one unique to them: resonance energy cell rejuvenation, or "Corage 2.0"—a unique form of lifting that doesn't involve physical threads—and Sharky Thread lifting.

Sharky Thread Lifting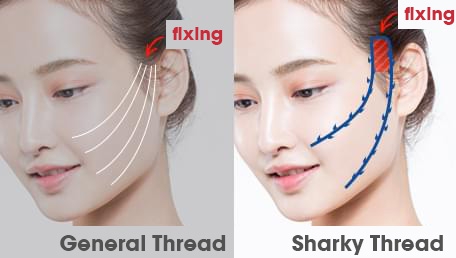 Lydian uses their very own Sharky Thread, so called because of its barbed shape, as opposed to regular thread.

With Sharky Thread, the thread is firmly fixed and supported by a wide fixing surface, rather than a 'dot', resulting in strong and long-lasting results. This helps to provide a simple and safe solution to reducing wrinkles while increasing elasticity of the skin.

You can make an enquiry through My Guide Seoul HERE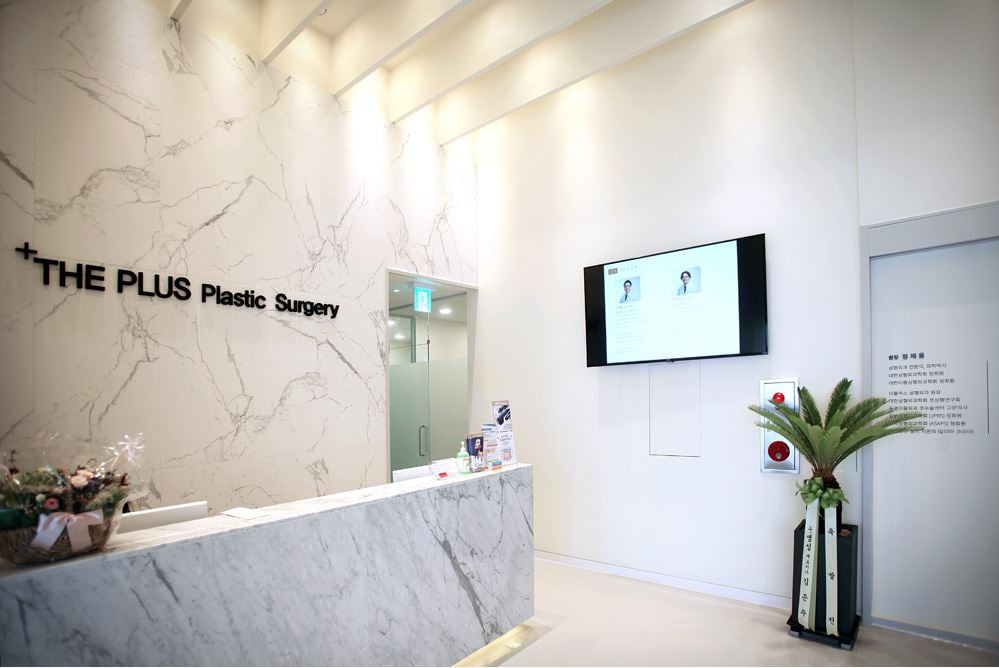 THE PLUS Plastic Surgery is a clinic where you can find world-class plastic surgeries. The surgeons at THE PLUS are active medical researchers who have attended numerous domestic and international medical symposiums. They have published famous medical journals and books based on the clinical results over the years.
THE PLUS Plastic Surgery offers VXIL thread lifting, a non-invasive lifting procedure using a surgical thread made of polydioxanone (PDO), which is naturally biodegradable and induces collagen regeneration, improving skin texture and elasticity, finally dissolving in the body over six months to one and a half years.
Third Party Cutting Cog Thread VS The Plus V Seal Molding Cog

Because the thread is injected through a fine needle, the procedure is done entirely without cutting the skin, meaning there is no risk of scarring, pain, or increased recovery time. It is also administered under a simple local anesthetic, meaning that once the procedure is done, you are free to be discharged immediately.
You can make an enquiry through My Guide Seoul
HERE
4. Oracle Skin Clinic

Oracle is one of the best skin clinics in Seou, Korea. Oracle's goal is simple: to enhance your beauty utilizing the most natural, minimally-invasive, and painless techniques, and to customize the entire treatment to the patient's specific needs. Their luxurious clinic (the largest in Korea) is located in the center of Seoul and is fully equipped with the most up-to-date equipment.

Oracle thread lift offers their unique 10 Cog asymmetric thread in two sizes—8cm and 14cm. The advantage of this is that the asymmetric cog can lift a larger surface area. Like all of these clinics, Oracle thread lifting is quick, easy, and professional.


You can make an enquiry through My Guide Seoul HERE


Frequently Asked Questions
How much does thread lift cost in Korea?
Depending on the extensiveness of the procedure, the area covered on the face/body, and the number of threads used, thread lift in Korea can cost anywhere between $1000 and $4000.
What areas can be treated with a thread lift?
There are many applications for thread lift, mostly but not entirely contained to the face:
Saggy jawline

Saggy cheeks

"Laughing" lines

Saggy neck

Double chin

Corners of the mouth

Forearms and abdomen
How long do the results last?
One downside of thread lift is that it is not permanent. Because it uses biodegradable materials, over time the threads will disappear and the lifting effect will subside. However, the lifting effect can last for up to two years.
How long is the recovery time?
Because it is non-surgical in nature, recovery time is very quick with very little downtime and you should see results almost immediately. You are able to be discharged on the same day as the procedure and even return to activities like driving your car or going back to work. You may feel some pain or swelling for 3-5 days, however.
How long do I need to stay in Korea?
Not long. According to Shin Medical, one of Korea's leading medical tourism agencies, if you are coming from overseas then you should only need to stay for around one week before traveling home.