Top 5 Select Shops in Seoul, By Camille Park
Inspiration
The best feature of MIK 24/7 is that 70-80% of the products in the shop are made by collaboration
'MIK 24/7' sells unique Korean young designer brands and selected exclusive accessories from all around the world. The owner of MIK 24/7, Raymond Chae, a famous Korean stylist wanted to have a space to fill with his own style and unique selections and 'MIK 24/7' was the result.
The best feature of 'MIK 24/7' is that 70-80% of the products in the shop are made by collaboration with local young designers and him. Those collaborated items are only available to buy at 'MIK 24/7'. The prices are also reasonable!
I strongly recommend you to take a look at 'TRITY', a glasses brand by Raymond Chae. I personally like to wear 'TRITY' glasses, it's light and cool.
'MIK 24/7' is located in Apgujeong-dong, just next to Rodeo Street in the heart of trendy Seoul. Address: 2F Shinwoo Bldg. 664-19 Sinsa-dong, Gangnam-gu, Seoul. +82-2-3446-8556. Open hours: 12 pm - 9 pm / Closed on Sundays.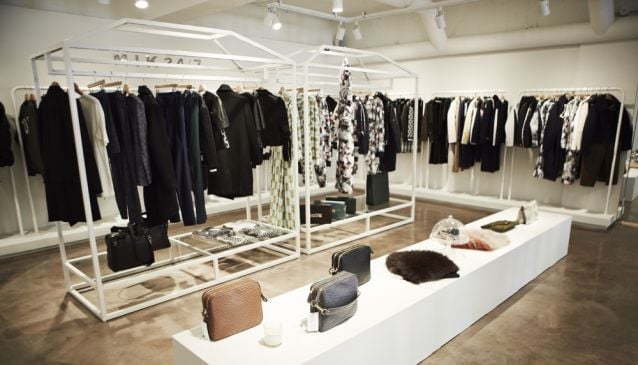 'Sabi Wabi' is a select shop selling fashion accessories such as costum made jewelry, hats, bags, and scarfs from all over Europe.
The store is especially famous for unique costum made jewelry. It's located in the French village of Seorae Maeul in the Banpo-dong area of Gangnam in a quiet residential area of the village.
This shop is worth visiting, if you're interested in finding unique and beautiful accessories. Opened in 2000, the concept of 'Sabi Wabi' is both unusual and timeless. Regardless of the trend, the owner Kyeong-A has products with top quality details and design, she respects designers' individuality. You will find out how much she is into those brands and designers after having had a short conversation with her. She's also good at speaking English!
Address: #101 Daesung BLD.110-1 Banpo 4dong.Seoch-gu. Seoul.
Contact number: +82-2-593-3863. Open hours: 12 pm - 8 pm/ closed on Sundays.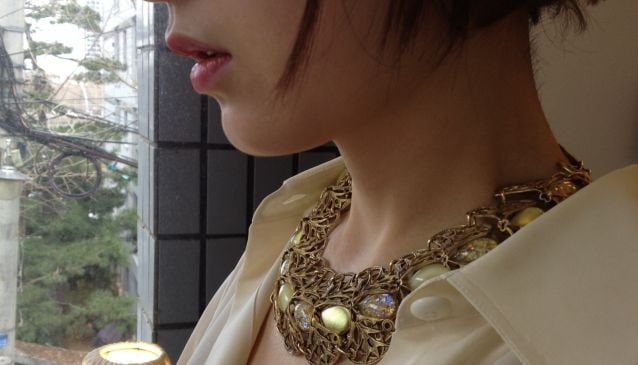 There are only three local designer brands sold in 'Never Green Store', located in Itaewon. I wouldn't call this store a select shop as the shop is operated by the three brand owners.
'Chapter 6' label by Anteok, a famous men's designer in Korea, 'MNW', and 'Blankof' are the only brands represented here. This shop is filled with unique and practical items for men under the subtitle of "Home Grown Supply". 'Never Green Store' is inspired by the1950's which was dominated by industrialization and the shop interior is decorated with doors, clocks, lockers and lights from a high school in Ohio, U.S.
Here's a fun fact about this shop. It's located on the 3rd floor of a building so you should ring the bell at the main door on 1F if you want to enter. It feels like you're visiting someone's house, not a shop. They are only open four days a week (Thursday to Sunday).
Address: 3F, 532 Itaewon 2- dong, Yongsan-gu, Seoul. +82-2-797-4268. Open Hours: 2 pm – 8 pm (Only Thursday to Sunday) .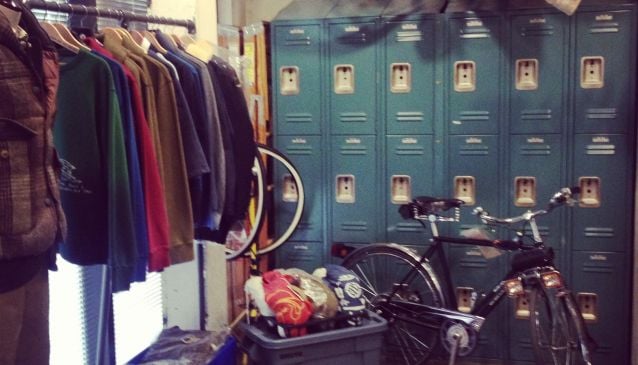 wwa is fashion designer brand based in Bangkok, Thailand. It started with a men's collection in 2000, and in 2004 women's and accessories collection was launched. wwa is no ordinary fashion designer brand. It is the only shop outside Thailand, only this shop and the one in Bangkok exists.
I definitely recommend you to drop by and try on their clothes. The unique multi-functional style of clothes for men and women comes to life when you wear it. wwa clothes is fun and you'll feel 'freedom' when wearing it!
The philosophy behind 'wwa' is that fashion is a process to find someone's identity, and not just following the trend or a tool for decoration. For 'wwa', everyone is beautiful.
There's no sign board indicating the shop, so it might be hard to find. Call to the shop without hesitation. They're welcome to guide you.
Get a 360 degree virtual look of the 'wwa' store or check out our video to get a real look at their current collection.
Address: 3F Hyeonyeon Bldg. 79-5 Cheongdam-dong, Gangnam-gu, Seoul. Open Hours: 1PM - 9PM (Tuesday to Saturday). 1 pm - 7 pm (Sunday). Closed on Mondays. +82-2-515-1199.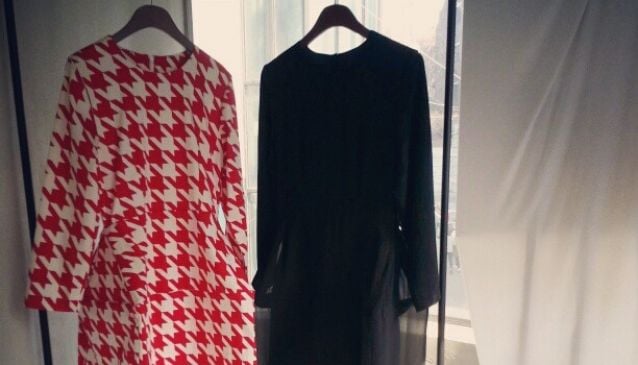 'how and what' is a woman's fashion designer brand owned by Byung-kyu Park. He's one of few household designers who participate in the Seoul Fashion Week every season. Quite a few Korean celebrities like to be seen wearing his clothes.
The concept is sentimental feminine, modern, and power chic for career women. This character brand is sold for a reasonable price. They also intend to diversify from clothing to accessories. This means you will soon be able to coordinate from top to toe wearing 'how and what' only.
They also have three other labels outside of 'how and what', called: 'Dress or Die', 'Anti-Cinderella', and 'Der Wanderer'. You can find these brands in the Hannam-dong flagship store near Itaewon.
Address: 1F, 739-6 Hannam-dong, Yongsan-gu, Seoul. +82-2-2269-0891. Hannam flagship store's business hours: 11:30 am - 9:30 pm (Monday to Saturday). 1 pm - 9 pm on Sundays.