Trend: Scent has come to Seoul, by Camille Park
Inspiration
Scent has the ability to bring back sweet memories or a solitary single moment in your past
If someone asks me what the trend is right now in Seoul, I'd definitely say it's scent.
Bangkok, not far from Seoul has a long history of scent. Many scent brands are there, and many of the brands are known around the world. Recently, the brands popular in Bangkok have launched in Seoul. Panpuri, one of the famous aroma brands in Bangkok opened a flagship store in Cheongdam, Seoul last year. At the beginning of this year, a new kind of select shop appeared called L'er which only sells scented products from all over Thailand. The owner of L'er used to be a fashion director of Bazaar Korea and a fashion stylist and fell in love with scented products while visiting Thailand.
A lot of select shops in Seoul have started to sell scent products which are consistent with their images. Particularly 10 Corso Como has introduced lots of scent brands from overseas. Meanwhile, domestically a few scent brands just launched recently here in Seoul.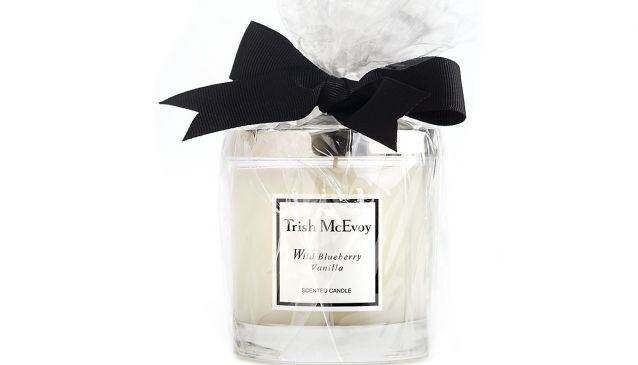 A woman crazy about scented candles has launched FREED, which is the brand name for her scented candles. The reason? She felt that there weren't any nice brands available for scented candles, so she decided to launch own her brand. She opened her first shop at The Shilla Hotel Jeju in 2012.
The driving force behind FREED is to maintain their high-end quality using only the best natural materials. They use the finest American soy wax which gets Kosher certification and they use eco-friendly cotton and paper wick. That's why there's no soot and bad smell after putting out the candles. The scents fragrance is made from 100% nature essential oil by FREED's perfumier. Try FREED's macaroon candle. It's popular very popular in China and Hongkong.
Price: each 45,000 won (210g)  You can buy it several places. But I recommend you to visit PLATFORM PLACE Dosan park.PLATFORM PLACE Dosan park: 645-27 Sinsa-dong, Gangnam-gu, Seoul / 82-2-517-4628 www.freedboutique.com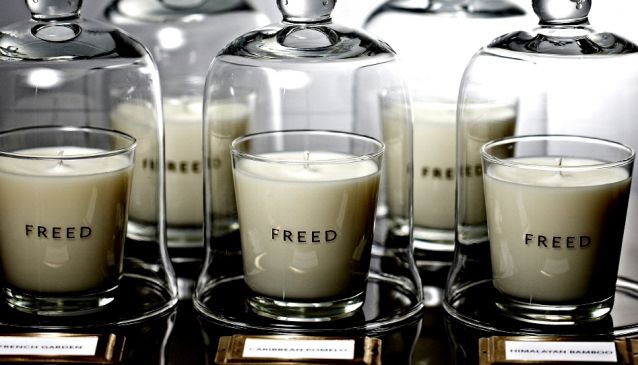 Masion des Bougies is a scented candle brand established in Seoul last year. They're known as being loved by many fashion designers in Seoul. 
Masion des Bougies offer three different product lines: The original line, voyage line for traveling, and the special limited line. Masion des Bougies uses high-grade fragrance for making their candles, for this reason you can feel and fill the scent for a long time. All products by Masion des Bougies are handmade with 100% nature soy wax and Italian shea butter. For your reference, it is sensitive to temperature and humidity changes.
Price: original line 47,000 won (230g)It's available at certain select shops and department online stores. I recommend Flow, a select shop filled with Korean designer brands.Flow Cheongdam: 1F, 84-10 Cheongdam-dong, Gangnam-gu, Seoul / 82-2-511-4074 www.mdbougies.com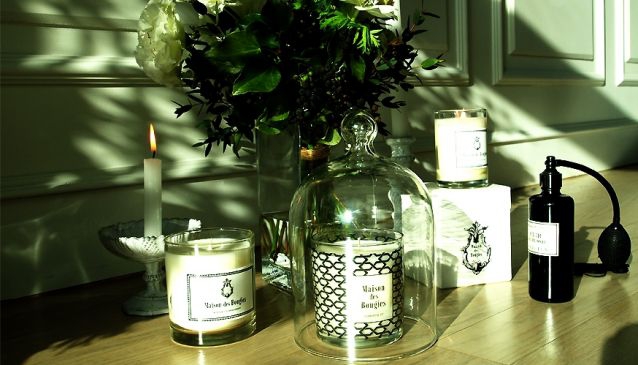 'Soohyang is a brand new scent store in Kyeongridan, Itaewon opneded by a by woman called Soohyang. HYANG' means fragrance and SOO means excellent in Korean. A coincidence? We're not sure but with a name like that she was destined to start a scent brand. In her own words 'SOOHYANG' is a brand all about fragrance. 
SOOHYANG carries 33 scented candles in her showroom shop. each of the scents were made by perfumer and later this year a diffuser line & signature perfume line will be released.
They can also customize fragrances for you & your special moments meaning the fragrances can be named exclusively with your name on. The scented candles are made with 100% soy wax, phthalate free fragrance oil and is safe for children and animals.
 Price: Mini Size (80g, 22hours burn) 15,000 won. Set of 3 mini sizes 42,000won. Big Size(220g, 65hours burn) 38,000won. SHOWROOM : Itaewon 565, Yongsangu, Seoul, Korea. mon-sun 12:00pm - 07:00pm. Telephone : 02-790-0258. www.kimsoohyang.com
Email:xxxhyangxxx@naver.com