Choi Dining
Japanese Fusion
Choi Dining is a fousion Japanses restaurant in Yeonnam area. You can enjoy delicious food with cute Japanese interior at this restaurant.

📍 Location
Choi Dining is located within 15 minutes from the nearby subway, Green line(Hongdae station), exit3.

You can get directions using your favorite map app below:

Google: https://goo.gl/maps/24gis5LuPb67ug3d7
Kakao: http://kko.to/IQjv68H70
Naver: http://naver.me/5ux2jPJl

🕙 Open Hours
Everyday : 11:30am - 9:00pm
Last order : 8:30pm
Break time : 3:00am - 5:00pm

🛎 Menu
As of March 2022:
Main

Hossomaki (5pc : KRW 13,000/ 10pc : KRW 21,000)
Salmon plate (KRW 13,000)
Katsu (KRW 15,000)
Pork oil pasta(KRW 14,000)
Salmon rice bowl with soy sause (KRW 11,000)
Whole bacon spicy cream pasta (KRW 13,000)
Pork rice bowl with sweet sause (KRW 11,000)
Kimchi noodle with ried shirmp and vegetable (KRW 10,000)
Dinner (5pm - 9pm)

Steamed pork with soy sause (KRW 22,000)
Beef tartar (KRW 18,000)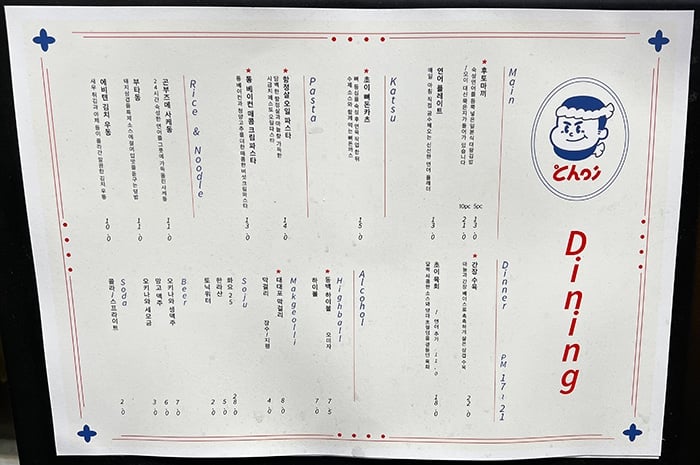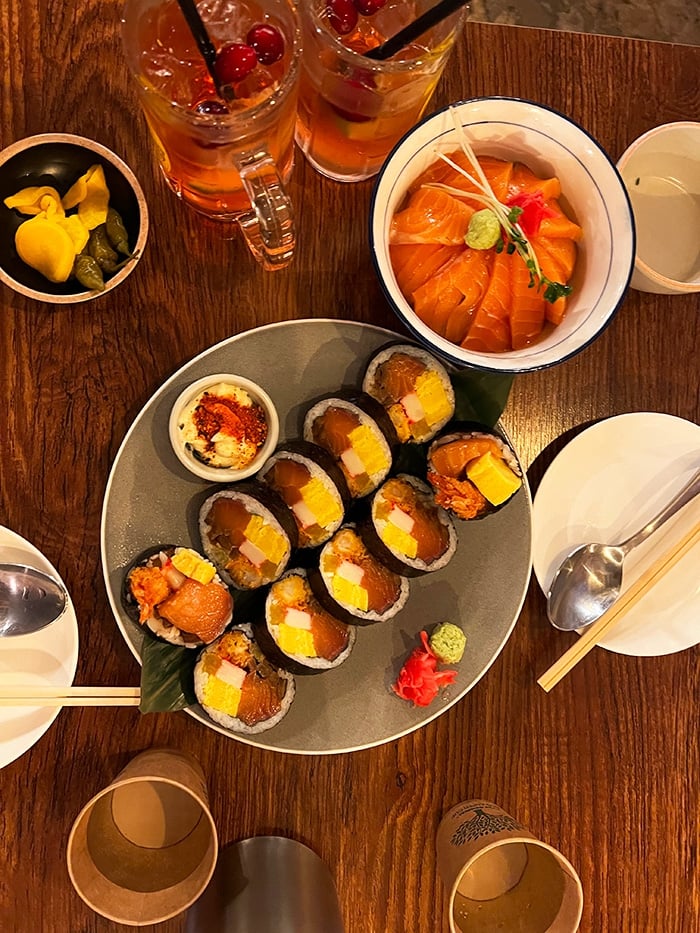 👆 I had Hossomaki and Salmon rice bowl with soy sause


💁‍♀️ Extra Information
You can order any of the menu items to-go and deliver.

🍱 Interior
Pictured below is the inside of the restaurant: