Want a slice
Western
Want A Slice is a New York style slice pizza place. You can enjoy 8 kinds of pizza with 5 kinds of side menus.

📍 Location
Want A Slice is located within 10 minutes of the nesrest subway, Brown line(line 6 Noksapyeong station), via exit 2.

You can get directions using your favorite map app below:

Google: https://goo.gl/maps/EHUTdbKGK3He2fbW9
Kakao: http://kko.to/gE_WEeN50
Naver: http://naver.me/x35ibTzW

🕙 Open Hours
Mon : Closed
Tue - Thu : 12:00pm - 9:00pm (break time : 3:00pm - 4:00pm)
Fri - Sun : 12:00pm - 9:00pm (No break time)

🛎 Menu
As of March 2022: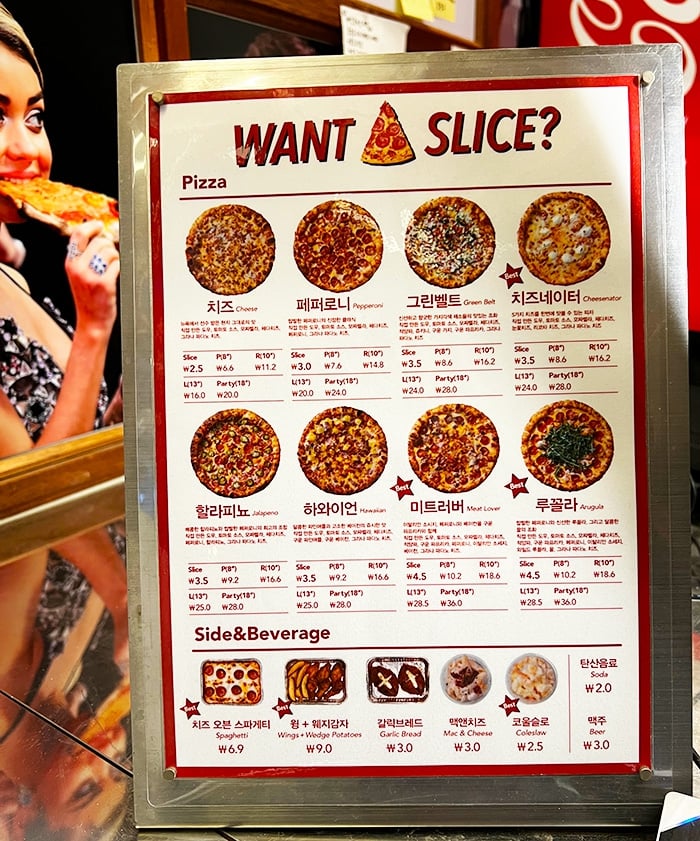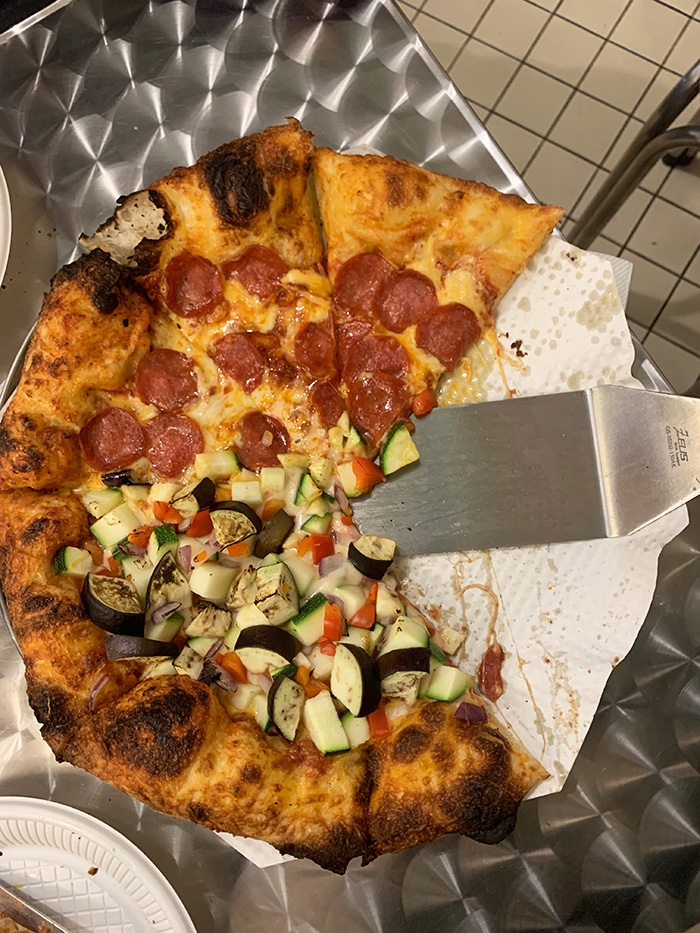 👆 I had Pepperoni and Green belt.

💁‍♀️ Extra Information
You can order any of the menu items to-go and deliver.
There is half-and-half option.
You can bring your pet with you.

🍕 Interior
Pictured below is the inside of the restaurant: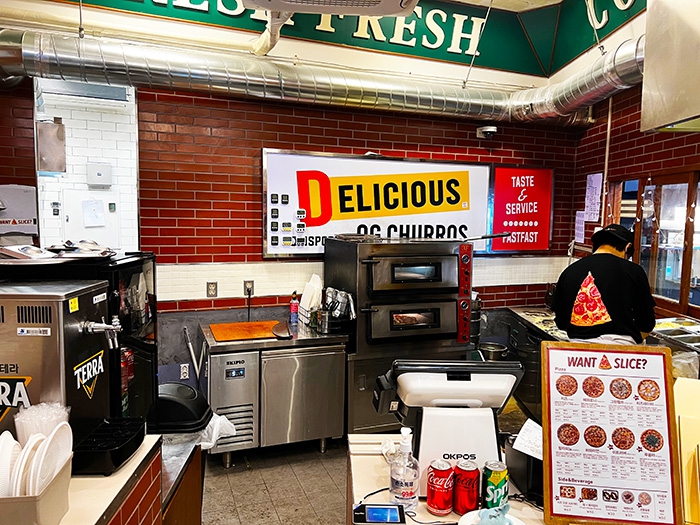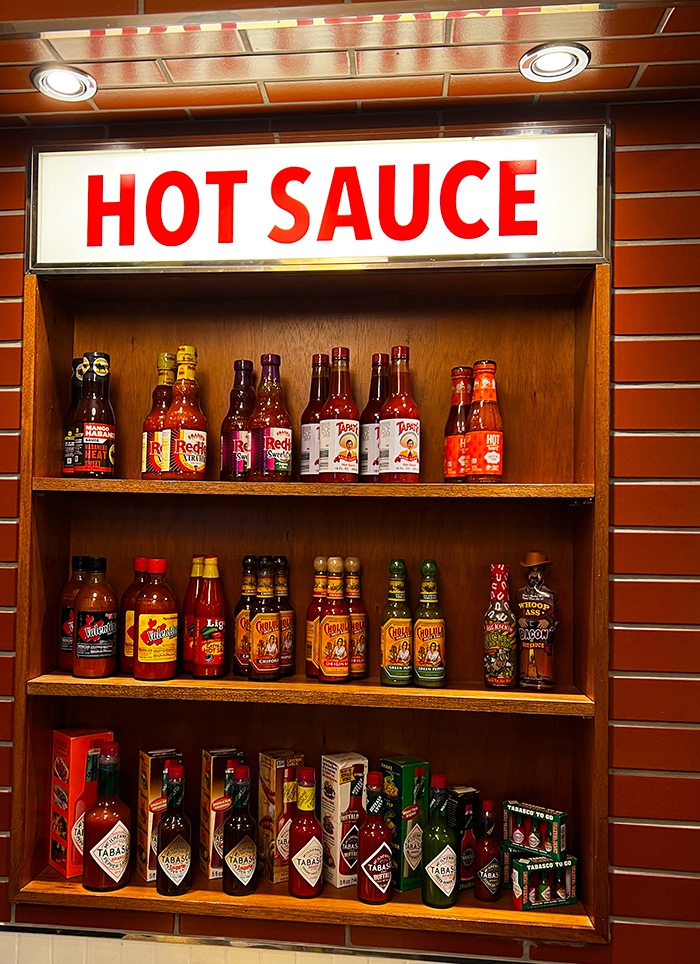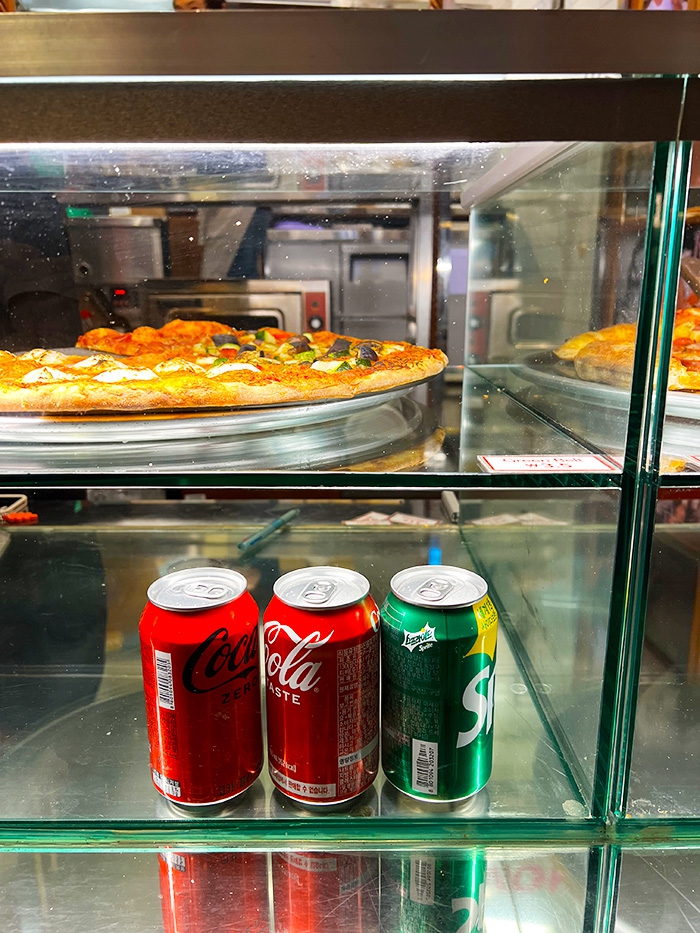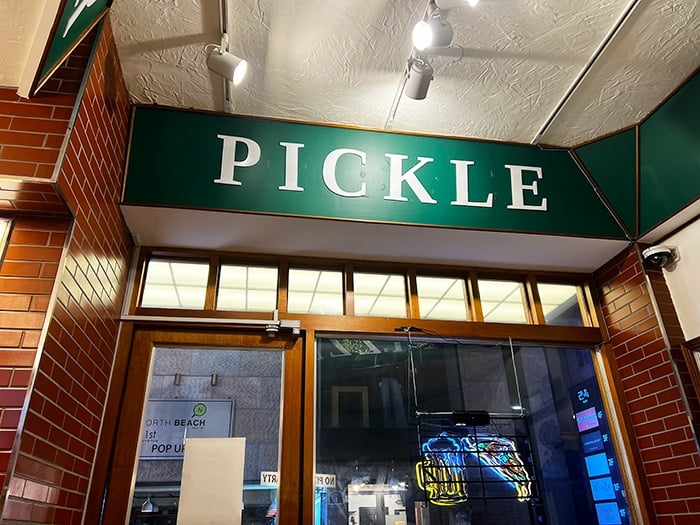 Directions
222, Noksapyeong-daero, Yongsan-gu, Seoul, Yongsan-gu, 04345
View Larger Map