5 Best Non Verbal Shows To See This Fall in Seoul
Arts & Culture
B-boying and martial arts mixed with beat boxing and cooking all in one!
NANTA premiered in 1997 and is the longest running show in Korean history. This electrifying 100-min show, on the comically-charged efforts of four cooks who are tasked with preparing an entire wedding banquet in just one hour, is one of Korea's most popular musicals of all time.
The NANTA Theater is located in Seodaemun by , right by exit 7 Chungjeongno Subway Station, line 2 & 5. Walk out the exit and make a u-turn. The Nanta theater is right in front of you.
If you click the map you will see two places. One is for the Chungjeongno Theatre and the other address is for the Myeongdong Theatre. Both theatres are showing the NANTA non verbal performance show.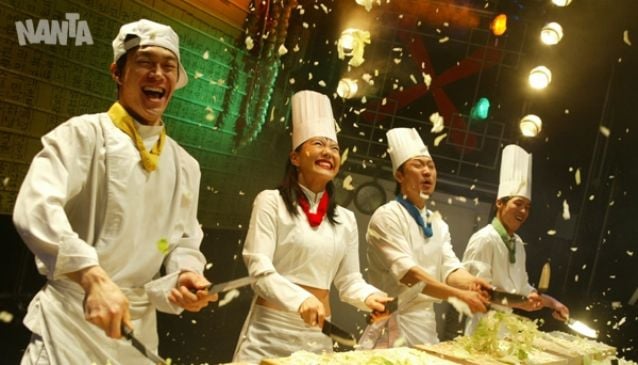 BIBAP is an extremely funny and entertaining show. It's exciting, energetic and you will be amazed. It is B-boying and martial arts mixed with beat boxing and cooking all in one!
BIBAP is a nonverbal performance based on the Korean representative dish, bibimbap (rice mixed with vegetables and beef).
As a nonverbal performance, the actors mimic the sound of making bibimbap with beat-boxing, cappella and a demonstration of motions through b-boying, acrobatics and martial arts.
Four different teams take turns performing this open end musical. My Guide Seoul have seen them all and they are all great performers. It is the best one hour entertainment you will find in Seoul and we strongly recommend you to go see this performance!
Since its debut in 2009, BIBAP has been staged and well-received at food conferences as well as global venues like the 2010 Edinburgh Festival Fringe.
Today, it is heralded as the pioneer of a new culture code, EATertainment, the combination of eating and entertainment. Get a taste of this innovative and dynamic performance at Cinecore now!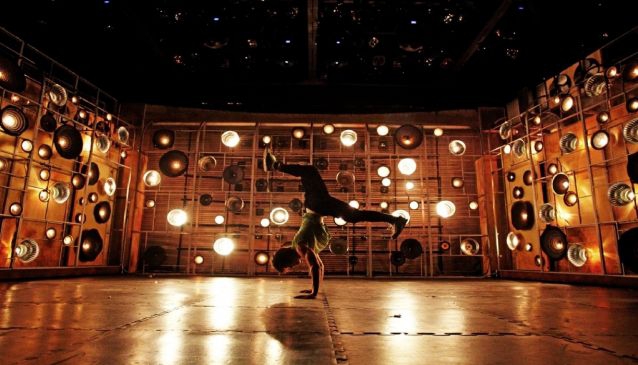 The Music Show Wedding is the newest addition to the much popular non verbal performance shows that Seoul is so well known for - and judging from the rave reviews from their latest overseas tour it will become hugely popular!
We at My Guide Seoul have seen it twice and we absolutely love it! A classic story about a couple getting married and the bride's father objecting it.
The stage actors are amazing and very talented and they play their own instruments, sing and dance in this feel good show. We won't say more, but you will not regret watching it.
The show is played Monday - Friday 8pm / Saturday 5pm and 8pm / Sunday 5pm. And the doors open from 1 hour before the show to 30 minutes after it starts.
The Theatre is near Hongik University Station, line 2, exit 9. Click the map and see how to get there.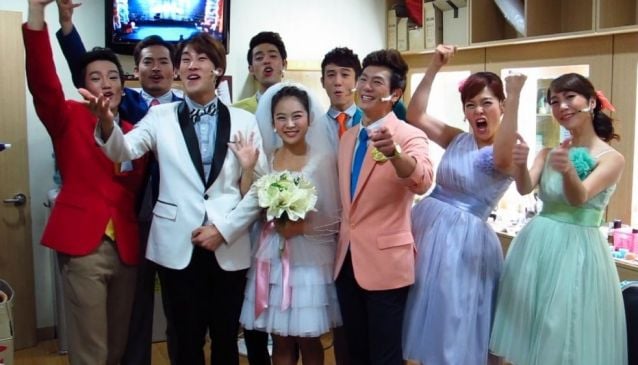 Fanta-Stick brings together different performance genres by strengthening the characteristics of non-verbal performances and the unique integration of various traditional and modern forms such as traditional Korean instruments and rhythm, digital rhythm, Samulnori (a traditional Korean percussion quartet), and b-boying!
The show incorporates traditional as well as non-traditional, everyday tools (car workshop settings) to make music. Both traditional songs and modern self-scripted songs are played and sung!
We believe it's a unique storyline incorporating forklore and modern living, exciting dance and multimedia projection. The dancers were lively, involves audiences in some segment and there's never a boring moment.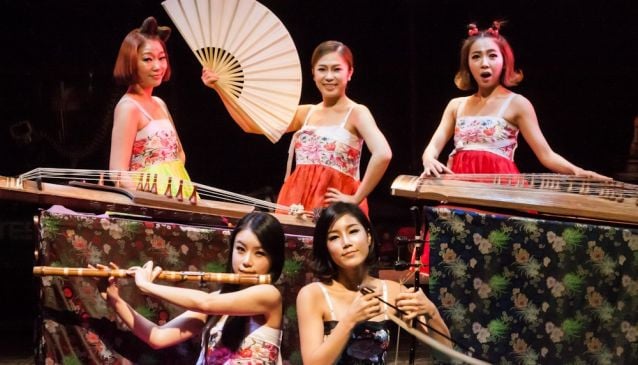 JUMP is definitely a must for any Seoul visitor. Jump is a martial art performance based on a humorous incident caused by a thief who enters a house where martial arts masters are living. The storyline is simple and the stunts and the dancing are amazing!
Taekwondo is the national sport of Korea and here it's used as an ingredient to theater. There are a couple of shows like this but JUMP is the most popular.
There is no language barrier - all around fun slap-stick comedy with universal themes and there is something you cannot explain but just have to see about a person running up a wall and coming down with a back flip three times his own height!
JUMP is also shown on Broadway, NYC.