5 Things To Do in Seoul
Family Fun
Enjoy the beautiful night views of downtown Seoul and the Hangang River
When in Seoul, it's a great idea to see some of the city's main sights; you'll probably want to visit N Seoul Tower and the traditional Insadong. There are so many things to do and see in Seoul, it might seem overwhelming. Here are 5 fun and inexpensive things to do in Seoul that are a good alternative to the traditional sights.
Please note, all prices are shown in the local currency - South Korean Won (KRW).
Main Image by Trindade.joao
Images by sellyourseoul, Welix and Grahamhills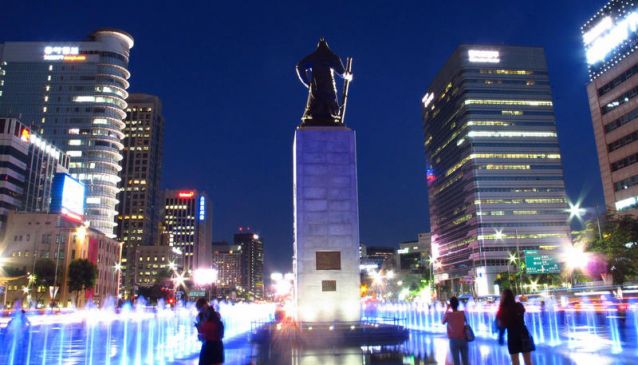 If you like furniture, architecture and design...visit the cool 'aA Design Museum' in Hongdae, apart from being a museum, it's also a very unique furniture showroom, elegantly decorated with vintage items from all over the world. Sip Plum Iced Tea in the Café on the ground floor and enjoy the classic and modern art decor.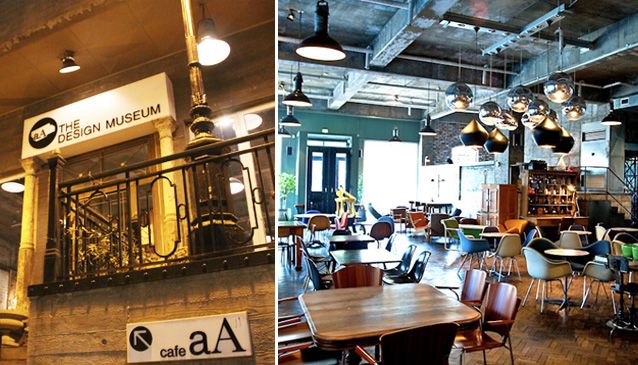 A typical bus city tour of Seoul might not sound extraordinary, but one of the best ways to see the wonderful night scenery of the city is, in fact, from a Seoul City Bus Tour by Night. There are two night course buses departing at 7:50 p.m. and 8:00 p.m. from Gwangwhamun. The bus passes many famous Seoul landmarks and one can view the beautiful and vibrant Seoul nightlife from the comfort of the tour bus while hearing descriptions of each landmark in one of several different languages.
Take advantage of this great opportunity to be guided all around Seoul and enjoy the beautiful night views of both downtown and the Hangang (River) area. Take subway line number 3 to Gyeongbokgung Station and look for the Seoul City Bus Tour bus stop in front of Donghwa Duty Free Shop.
Fees: City tour bus: 5,000. Double-decker bus tour: 10,000.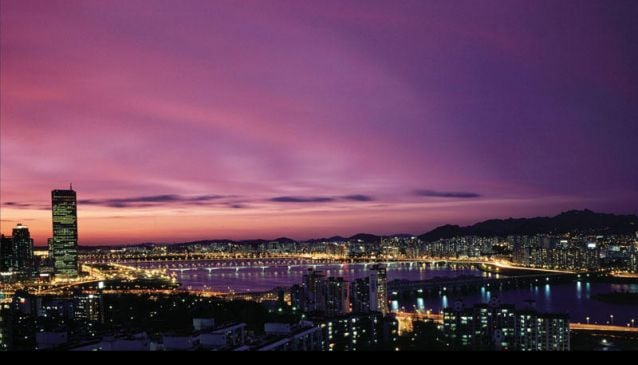 From shrimp and crab to lobster, octopus, stingray and even shark, almost every kind of sea creature imaginable can be found at Noryangjin Fish Market! It's a fantastic experience; stroll around and enjoy the hubbub of the busy market scene, choose your fish or seafood, watch them prepare it and then take it downstairs and watch it being cooked. Wash it down with some soju and beer. Alternatively you can choose from the many restaurants on the second floor of the market complex, where things are a little more refined and a little less messy. Either way, a visit to this wonderful and colorful market is great fun, and a brilliant way to spend an afternoon exploring one of the many faces of Seoul.
Take line 1 to Noryangjin station, exit 1. Cross the bridge and walk down the steps into the market area.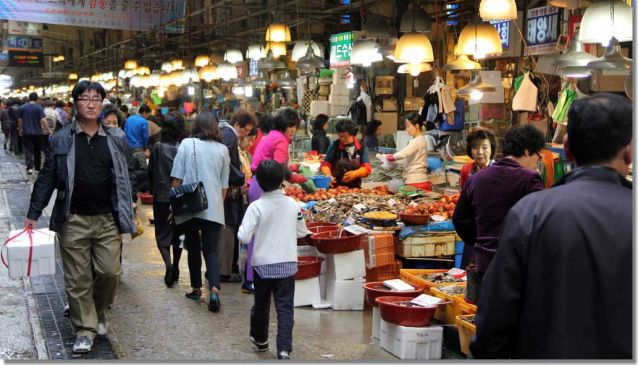 A city with four beautiful seasons, Seoul weather can sometimes bring heavy rains, scorching heat and heavy snowfalls. None of this, however, deters Seoul's golf-crazed locals who, no matter what the weather, get in their swings on numerous screen-golfing venues around the city. Players don golf shoes and knock real balls into famed golf course scenes displayed on large video screens made by famed Korean Golfzone companies. No clubs? Don't worry, rented clubs are included in the price. It's a great way to spend a few hours with your friends. You can find virtual golf rooms all over the city. Koreans call them 'screen golf'.
Ask a local for one in your area or go to Design Screen Golf. Phone +82 2 704 0753. 20,000 - 30,000 per person for 18 holes. Half price for 9 holes.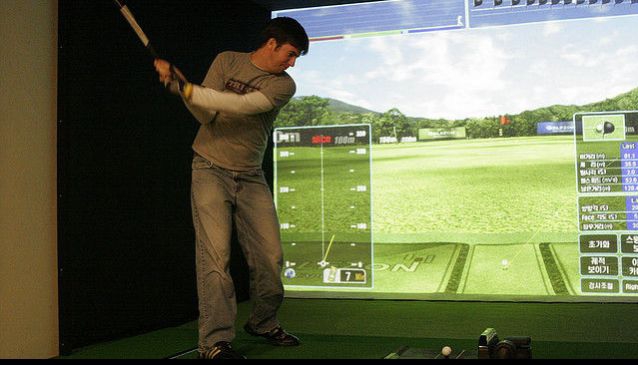 Miss your dog? Or maybe you just feel like sharing your cafe space with a few friendly quadrupeds? Come alone or bring some of your same-species friends to Chicu Chicu for some furry companionship! Maybe you've heard of pet cafes? Here is your chance to visit one. Chicu Chicu is easy to find, clean and the dogs are well taken care of. Have a coffee and pet your favorite dog.