5 Ways To Spend Valentine's Day in Seoul
Editorial
In Korea, February 14th is reserved for the ladies, so the guys will have to cope...
Valentine's day in Korea
If there's one holiday that's universally recognized as being for lovers, it's Valentine's Day. Fully equipped with long-stem roses, boxes of chocolate and hearts on everything, whether you like it or not, you'll see the changes in your environment.
In Korea, February 14th is reserved for the ladies, the reason for this is that Korea has a Valentine's Day alternative for men.  So the guys will have to cope with the pressure of creating the best date ever and if you're a gentleman who finds the responsibility unfair, just remember that next month, March 14th, is White Day and the tables are turned on the girls.
But in the meantime, whether you love it, hate it, or just think it's a slick ploy by the greeting card industry and chocolate companies to empty your pockets, here are some great ways to spend Valentine's Day...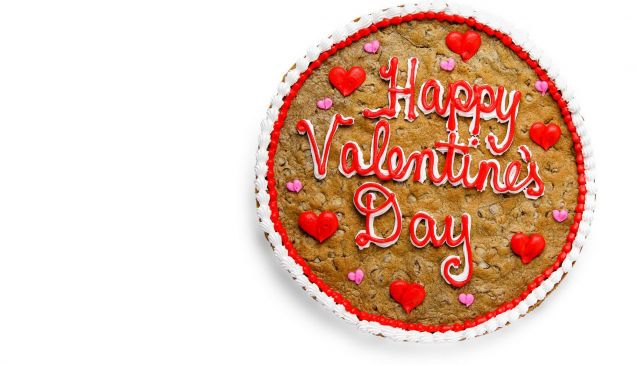 Nothing quite says "I love you" like freshly baked treats, and sometimes the store-bough desserts are just too impersonal. For those who are fortunate enough to have an oven in their home, it can be a bit difficult to find the right cooking utensils and equipment for your Valentine's plans.
One place where you can find everything, from big mixing bowls to cookie cutters shaped as hearts, is Bangsan Baking Street, go shop till you drop, we promise you, you won't return empty handed!
Bangsan Baking Street is renowned for its extensive collection of shops and bakeries selling thousands of baking items. So before you buy a mixed box of chocolate at the nearest convenience store, go find someone with an oven and make something sweet.
Location: 18-1 Euljiro 33-gil, Jung-gu, Seoul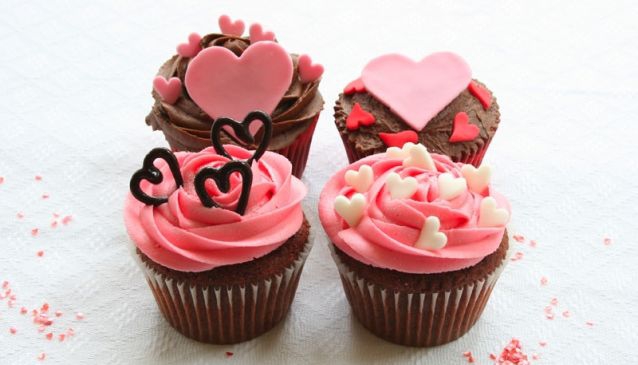 Next is the Trick Eye museum! This place is perfect for a first time date beacause taking quirky photos will give you lots to laugh about and serves as a perfect ice breaker. Make sure to bring a camera or at least your mobile phone. 

The Trick Eye Museum is an interactive 3D optical illusion museum located in Hongdae, the center of Seoul's bustling night life, urban art and indie shops. The museum invites visitors to have a fantastic photo making experience with about 100 unique oversized paintings and installations that create an optical illusion effect in photos.

Each artwork is a challenge to one's imagination. The sillier your pose is, the funnier photo you will get.
Since its opening in 2010, Trick Eye Museum has been one of the Seoul's most visited attractions by both locals and international tourists. In 2014 it was ranked the No 1. Most visited attraction among both Seoul's museums and amusement sites and has continuously received trip advisor 'Certificate of Excellence' ever since.

The Trick Eye museum also boasts the Carnival Street Zone filled with real carnival games.
With a single entrance ticket you get to visit Trick Eye Museum, Carnival Street AND the Ice Museum.
For those with an adventures
side, aside from the main museum, there is also an "adult only" Love Museum upstairs, Seoul's first and only sex themed interactive attraction.

Admission :
Adult: 15,000won 
Under 18: 12,000won 
under 36 months child is free for the admission.
Location: 357-1 Seogyo-dong, B2, Mapo-gu, Seoul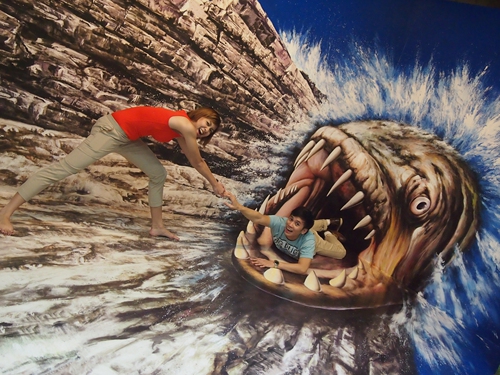 Going to the movies is a staple of first date activities, but if you're really trying to 
impress someone, you've got to think bigger...
Unless you've been locked in a dark room for a few months, with no phone, computer or television, you're aware that Seoul has dozens of theaters with a variety of performances. Why not go check out Fireman Show with Parkour, Acrobatics & Dance.
Featuring a talented cast of Korean performers
performing risky acts and hardcore Parkour on stage
, the show has been going on since November. However, if you haven't found an excuse to check out this amazing show, there's no better time than now.
What could be more romantic than a few firemen and fireladies doing cool acrobatic stunts that will leave you going "owww, ahhh"
Tickets are proced at 40,000KRW
Location: B3, Myungbo ArtHall, 47, Mareunnae-ro, Jung-gu, Seoul, 04549, Republic of Korea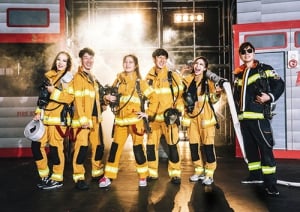 No romantic evening is complete without dinner, and if you're not particularly adept  at cooking, let the professionals do it for you.
Olde Knives is a newer business that is becoming respected and appreciated by people all over Seoul. Located in the trendy end of Itaewon, in Yongsan-gu, the restaurant boasts an amazing men including excellently prepared steaks.
Olde Knives boasts a comfortable and intimate atmosphere so if your'e looking to get cozy with some good cuisine, you know where to go. Make sure you book or arrive earlt, this place is flaming hot, just like their steaks.
Location:  4 Sinheung-ro 11-gil, Yongsan-gu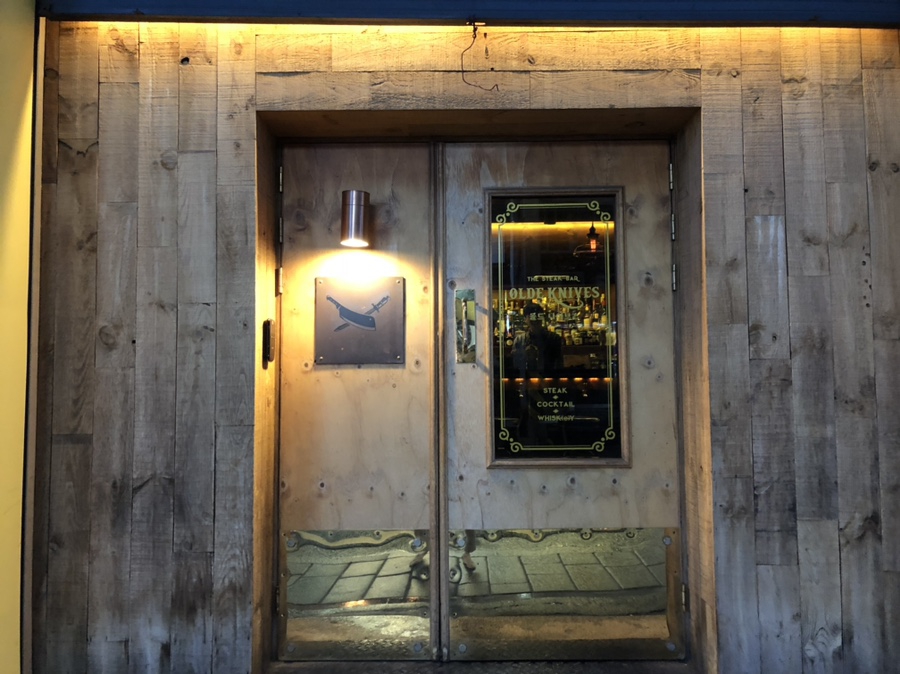 No one should have to spend V-Day on their own, but don't let that be an excuse for being a third wheel on some other couple's date.
So if all your friends or busy, this is a perfect chance to make new and lovable friends. Seoul is café crazy and the city boasts a number of cat cafés, dog cafés and even a sheep café!
A great place to get some unconditional affection is Caffe Pawz in Gangnam. You'll find a wide-range of fun-loving canines and canine-lovers enjoying hot drinks and treats.
The owner and staff are very friendly English-speakers and you'll also meet the different breeds brought in by patrons of the café, so if you don't have any plans for Friday, run over to Caffe Pawz.
Location: 834-8 Yeoksam-dong, Gangnam-gu, Seoul