An Interview with Cora Kobischka
Arts & Culture
I just want people to have a good time when they come to Seoul; it's an amazing city
Recently, My Guide Seoul had the chance to chat to Cora Kobischka, an artist who has been living in Seoul for two years.
U: Can you tell me what you're doing in Seoul?
C: I'm doing a lot of different things, I basically came to Korea to do artwork, I'm an artist.
U: What kind of art?
C: Well, to be really specific, it's interdisciplinary conceptual art. That just means I work in a lot of different mediums, depending on the concept. For example, right now I'm doing a sound installation, so I'm working in an audio format. I'm also painting at the moment.
U: What exactly is your background and why did you come here?
C: Well, I'm part Irish, Swedish, Polish and Korean and I came to Seoul because my mom is Korean. I grew up in the Midwest, in the US, and there was no Korean population; it seemed like it was just my mom…
U: None?
C: She had a couple of Korean friends, but there was no daily interaction or Korean community, like you find in some big cities in the States, like Korea-Town in Los Angeles for example. So I didn't really know what was Korean and what was my mom, just being my mom, so I always wanted to come to Korea to investigate her culture.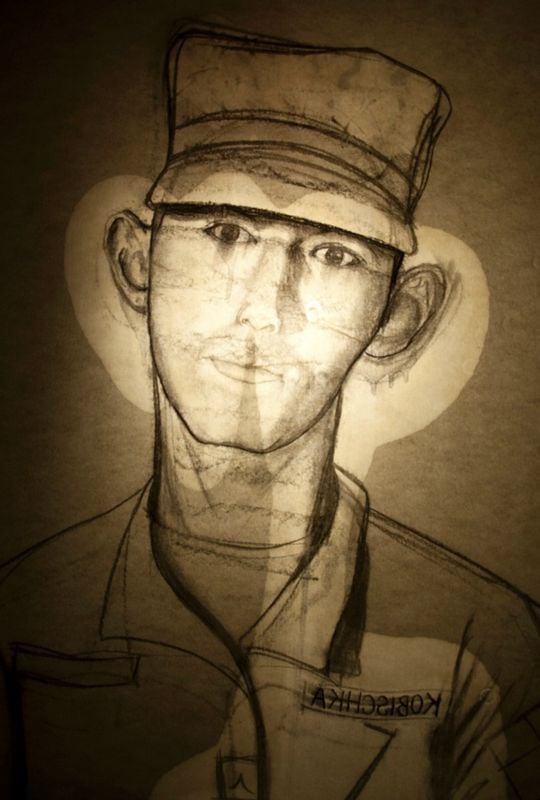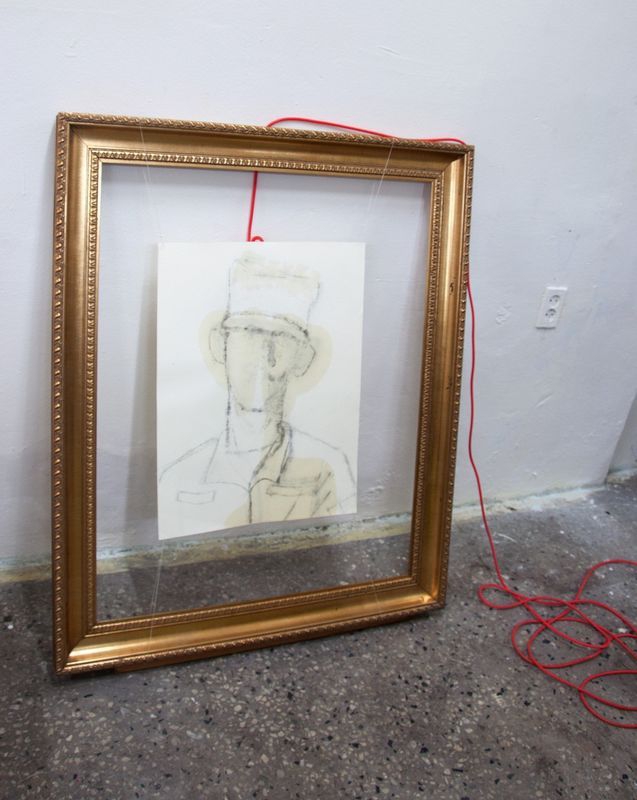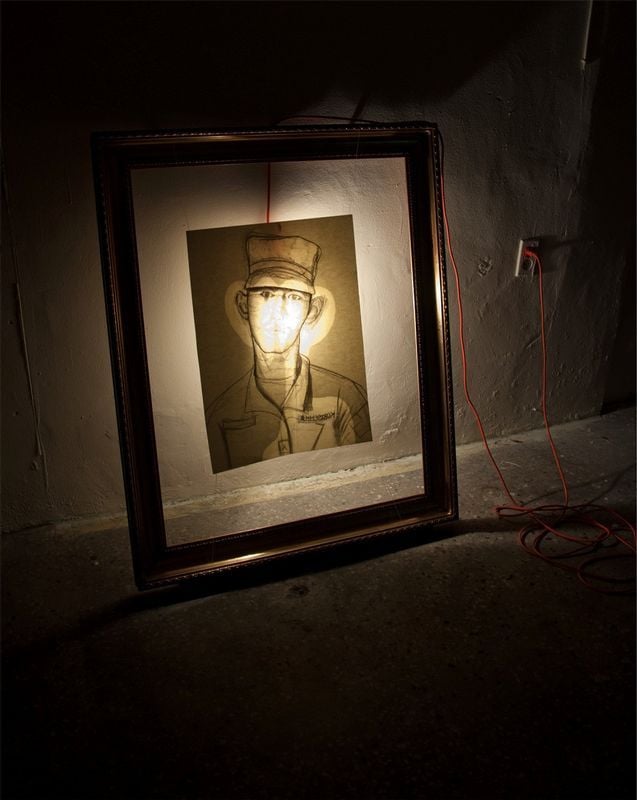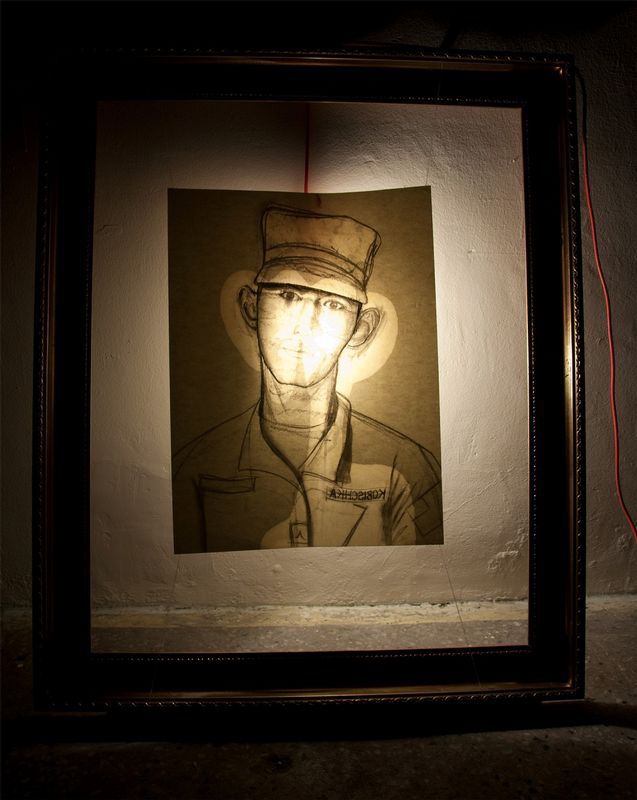 U: How long have you been here?
C: Almost two years ago now.
U:  So you actually moved here?
C:  Yeah, kinda…I wasn't planning on staying, but it's a great city and a great country, so it just happened.
U: So what made you think…Oh, I want to stay in Korea?
C: Basically the artwork that I'm doing revolves around Korea…I feel like I need to be here to do that, so my work mainly; I couldn't do it anywhere else.
U: Really? So you are more inspired here?
C: There's more for me to work with here in terms of the projects and the ideas that I have…
U: Well, do you feel it's different being an artist here than where you're from?
C: It is different, because it's new. Art is almost a novel idea because it's a post-war country, so people - especially the older generation - are still survivors. They think about making money, having stability and having a salary, whereas the younger generation is living in a more economically stable time than its elders did, so they also think about investigating and investing in art, which is really good, because I don't think Korea really had a chance to do that being colonized in the wars…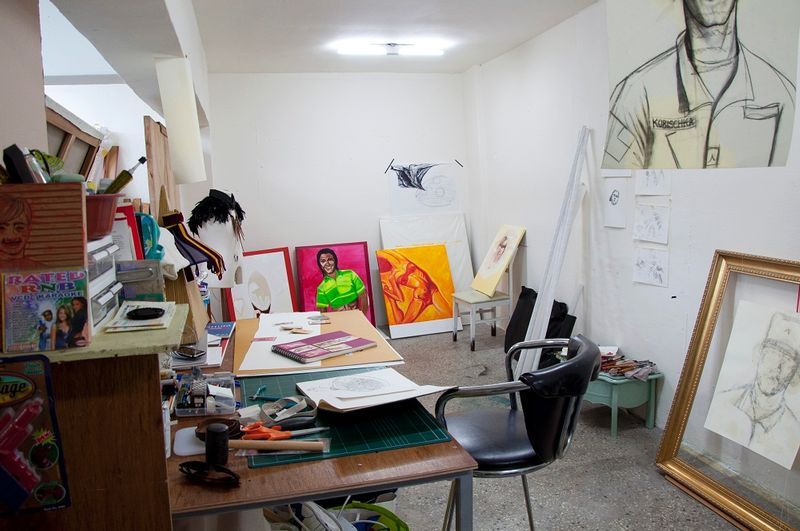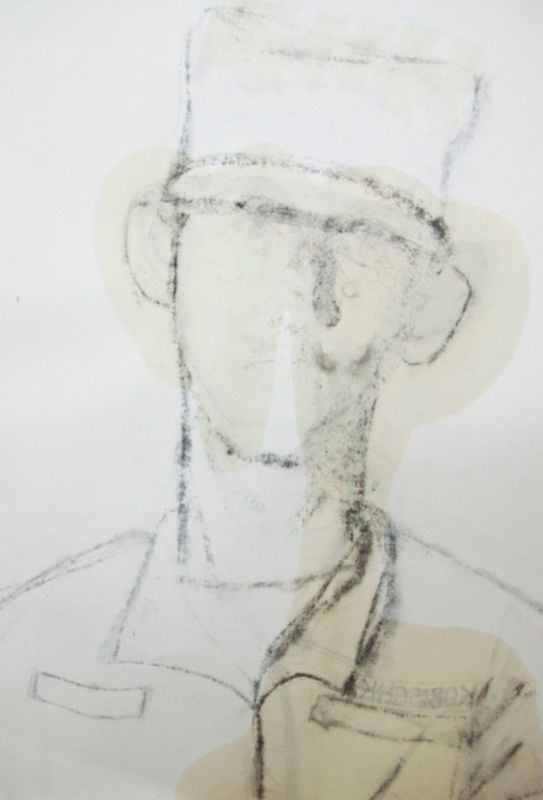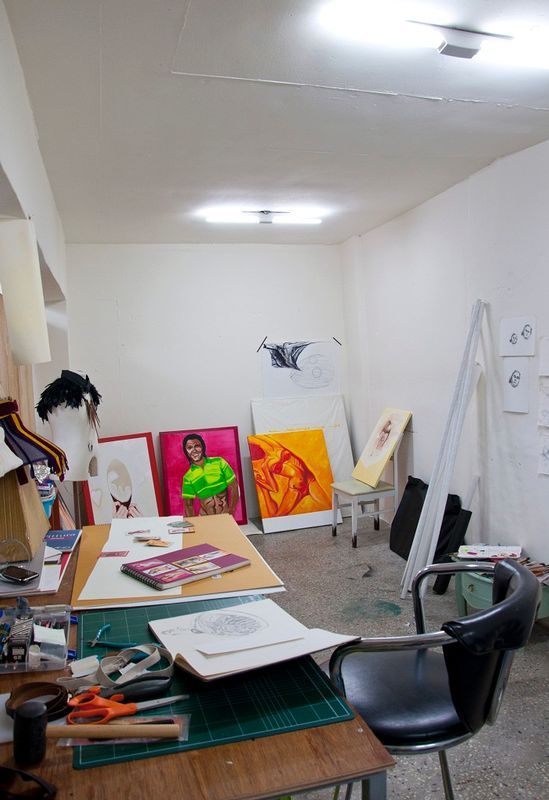 U: What is your general impression of Korea and Koreans? How would you define them since we're talking about it being a newly-developed country? You mentioned the older generation being concerned with survival…
C: Unfortunately, I think that the idea of focusing on money has been passed down to the younger generation; there's such a strong western influence here, so the idea of capitalism strongly exists among the young generation too. That affects the way people think in terms of art.
U: I guess being an artist is like being an entrepreneur as well? Do you find that a lot here or is it still fairly new like art?
C: Yes I definitely think there's entrepreneurship here, there always has been, if you just look at Dongdaemun Market and all the markets in Seoul , the way they do business with China and other neighboring countries…
U: I suppose opening a business here is very easy, you just set up your shop on the corner of the street and start selling.
C: Yeah, I could even sell my art on the street if I wanted to.
U: I think the willingness to work comes from the older generation, too. That's interesting and one of the things that makes the city interesting as well. So Cora, can you recommend any art galleries in Seoul?   Are there any that you frequently visit?
C: Yeah there are some, in Samcheongdong . It's a neighborhood near Gyeongbokgung Palace ; there are quite a few galleries there, I always frequent 'Art Sukje'- it's really cool because they have at least two ongoing exhibitions at a time.
U: What's the style?
C: It's contemporary, which is what I am interested in; it's very interdisciplinary, very conceptual with interactive pieces, paintings, there's always videos and they have sound installations. That's one of my favorite places and they also portray Korean and foreign artists, I think that's important for galleries. And in Insadong , just the neighboring area, it's more about supporting just Korean artists.
U: So are there any must-see places or galleries that you would recommend, if people who are into art come to Seoul?
C: Yeah, there's definitely one place, where you can get a feel for art and that's the 'Leeum Samsung Museum of Art' in Itaewon , Hannam-dong. There's both traditional Korean art and contemporary. They have both foreign and Korean artists exhibiting and there's always something going on there.
U: And I know the building itself is quite unique?
C: Yeah the architecture is awesome, which is actually very rare in Korea. The architecture scene is slowly emerging. If you look at the skyline when you fly into Korea, you'll notice the concrete slabs which are people's apartments, all of which are owned by the major Korean conglomerates who don't care about aesthetics or architecture. Koreans definitely appreciate design, there's a lot of graphic and industrial design here. Things are changing slowly.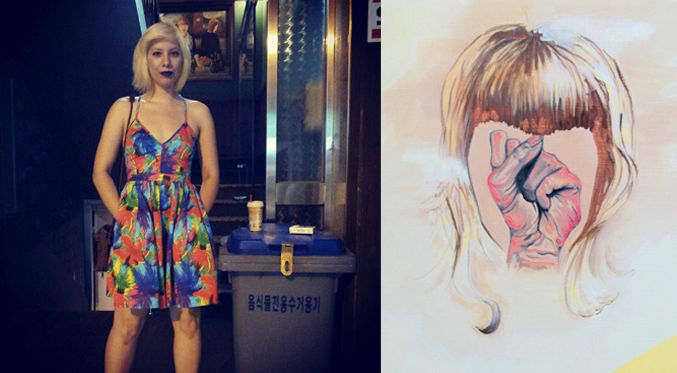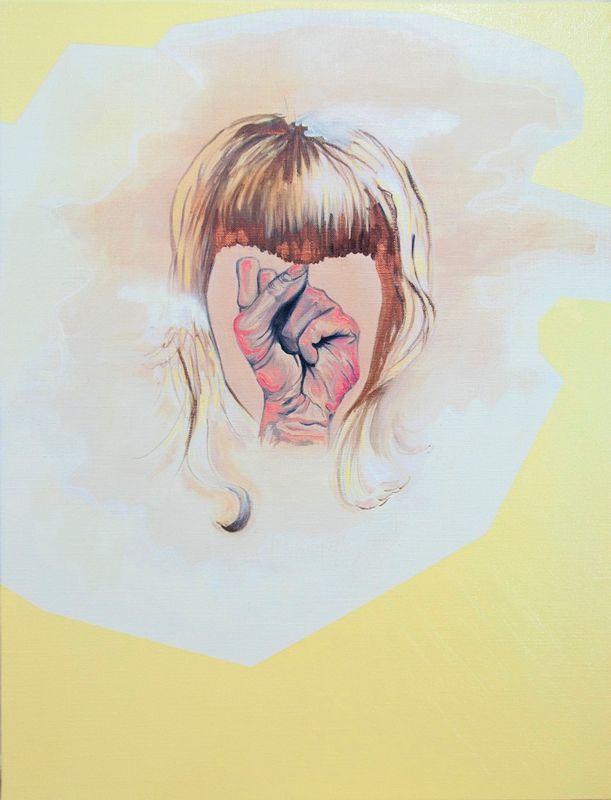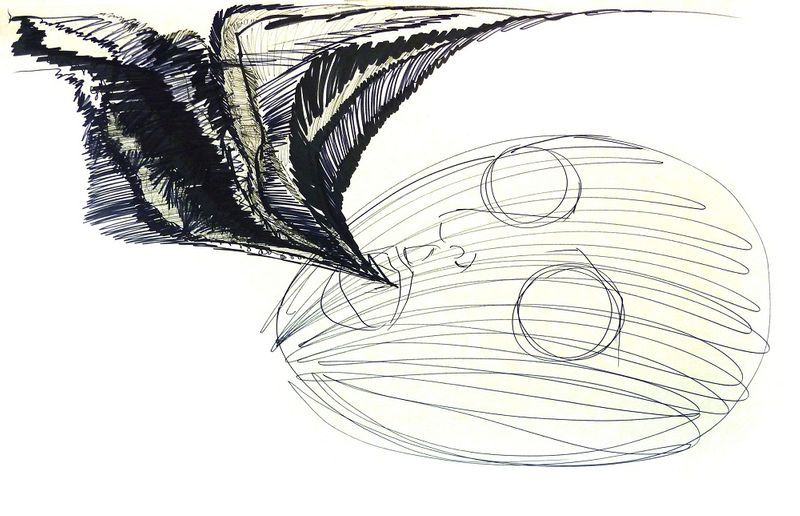 U: So, last question Cora. Now that you're living like a local in Seoul, are there any specific areas that you would recommend? Where do you hang out on the weekends and with friends?
C: I hang out a lot in my art studio and it's located in a pretty trendy area, in Hongdae. Hongdae is a very popular place to go out and party; it used to be a big artistic district, now that's changed with all the business moving in and it's become expensive for artists to have a studio, so I'm in the outskirts of that area now. The artists have moved out to where I am now, it's cheaper and quieter.
U: That's usually what happens…
C: Yeah, but I do hang out here and there, in a lot of different places. If I want to spend money, I go to Apgujeong , there's a really great makgeolli place that I like.
U: Yeah, I know you like makgeolli, which is Korean rice wine…I like it too. And I know you come to Itaewon sometimes to party and hang out.
C: Yeah, it's a cosmopolitan neighborhood, if you're hungry for any kind of food, even Western food , you can get it there.
U: What about nightlife , do you have any specific places you can think of? Besides from Makgeolli bars?
C: Haha, I do have a small place I hang out at in Itaewon, it's called 'Venue'; it's a small club, but I think they play the best music, a lot of soul and funk and they mix it up, it's not just house music or trance. I like to dance, so 'Venue' is awesome because they always play a lot of different beats, latin, soul, funk, hip-hop and a lot of experimental stuff, it's really small but it gets really packed.
U: Ok, thank you very much Cora for spilling your art secrets and hidden places.
C: No problem, happy to help. I just want people to have a good time when they come to Seoul, because it really is an amazing city and it's got so much to offer.
To see some of Cora's work, please visit her website: songlessmusic.tumblr.com and see http://foundintheecstatic.com/