Best V Line Surgery in Korea
Seoul
Asia has always been—and continues to be—at the forefront of plastic surgery. As early as 6th Century BC rhinoplasties were being performed on patients in India who had had their noses removed as punishment for crimes. Methods slowly trickled over to the West, but they have their roots in the East, and although the reasons for having procedures have (thankfully) changed, the desire for technical innovation has not.
South Korea is now considered the
world capital of plastic surgery
, and procedures such as V line surgery have been perfected in Korea thanks to its culture of beauty and technical innovation.
Click here for the guide to plastic surgery in Korea
What is Korean V line surgery?
V line surgery is one of several facial contouring procedures. Its ultimate goal is to change a rounded "U" shaped jaw line to a sharper "V" shaped one. It involves removing sections of the jawbone and moving the chin either forward or back with a sliding genioplasty. The end result is a more streamlined and less square or rounded jaw shape.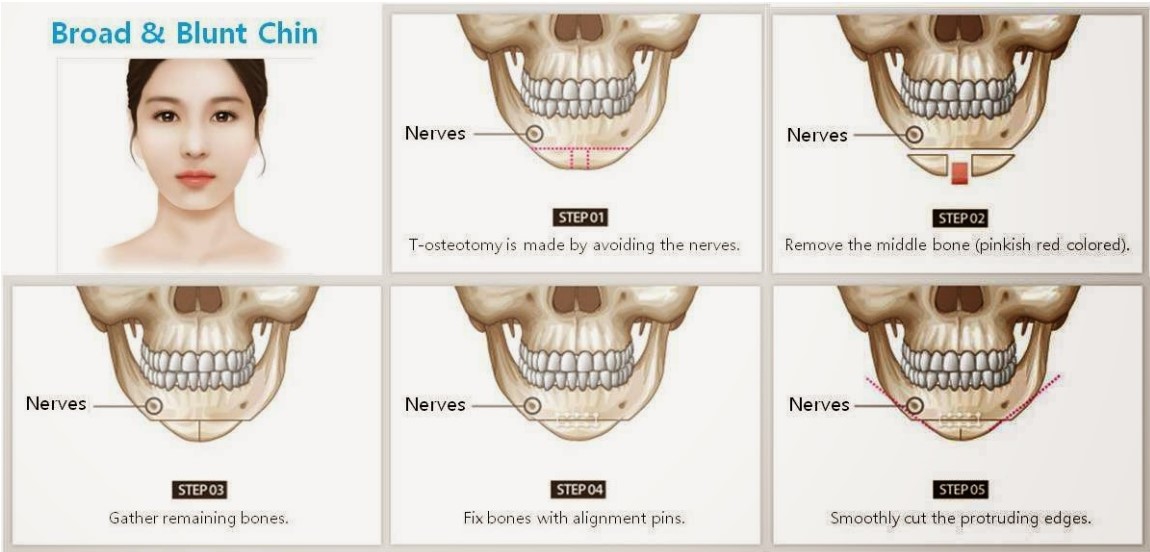 V line Surgery in Korea
V line surgery is incredibly popular in South Korea (especially among women) thanks to cultural beauty standards in which a "V" shaped jaw line is seen as being more attractive. As such, Korea has become synonymous with the procedure and Seoul is a hotspot for both Koreans and medical tourists seeking high-quality and affordable procedures.
Click here for a free consultation
V line Surgery Techniques in Korea
Choosing the right procedure for you can be a little confusing, not least because V line surgery goes by many different names—Korean V line surgery, Asian V line surgery, Jaw Reduction surgery, and Mandibuloplasty, to name a few.
There are also several other kinds of facial contouring procedures available, with V line surgery being just one of them. There is also Zygoma (cheekbone) surgery, Square Jaw surgery, and Double Jaw surgery. This article is focussing on Korean V line, but if you want to take a look at some of the other facial contouring options (as they may be more appropriate for you) you can see a useful guide
HERE
.
Benefits of Korean V line Surgery
Why have V line surgery in Korea?
First and foremost, V line surgery is an extremely common practice here. On top of this, huge amounts of technological investment coupled with highly-qualified, experienced, and trustworthy surgeons makes Korea an unrivaled choice for what is a high-precision procedure.
Affordability and Cost
Another crucial consideration is
the cost of V line surgery in Korea
. Among all the famous plastic surgery destinations in the world, Korea provides the most well-rounded experience between cost, safety, expertise, and translation services. Depending on the method and difficulty of the procedure, Korean V line surgery can cost between 5,000–9,000USD. Prices in the USA, for example, can be up to triple or even quadruple that cost.
Training and Investment
As previously mentioned, South Korea has a huge number of certified surgeons who are highly-trained and highly-experienced. Furthermore, Korean plastic surgery technology has become the global gold standard with over 25% (around 5 trillion won) of the global market share in beauty.
Safety and Transparency
Extensive training and investment inevitably leads to greater levels of safety when performing such complex procedures as V line surgery. Furthermore, Korea offers high levels of protection for its patients, including CCTV cameras in operating theaters and the disclosure of identities of those performing the surgery.
Before and After Pictures of Korean V line Surgery
Although Korean V line surgery is most common in women, it is not gender exclusive and can be performed on anyone who wants it.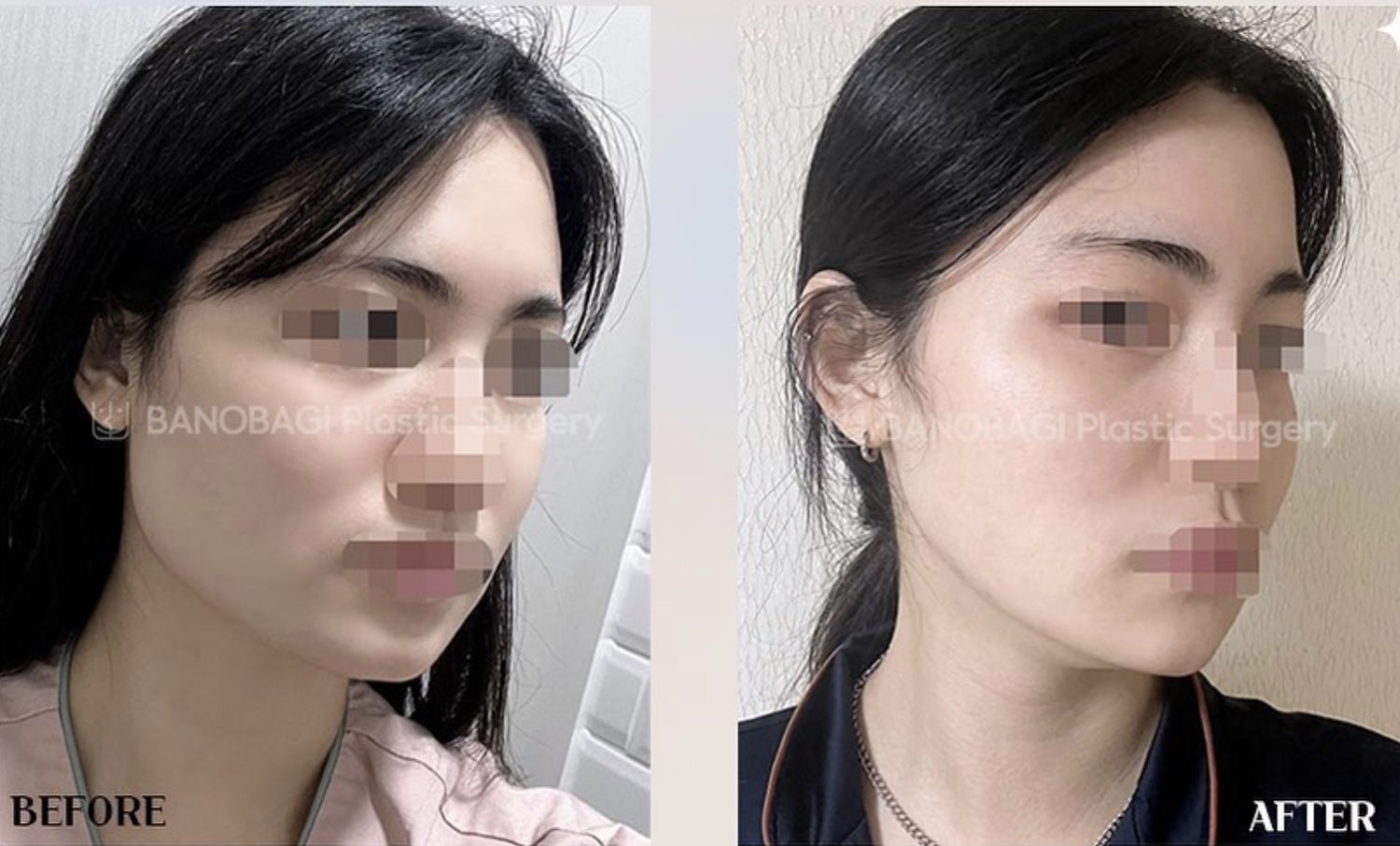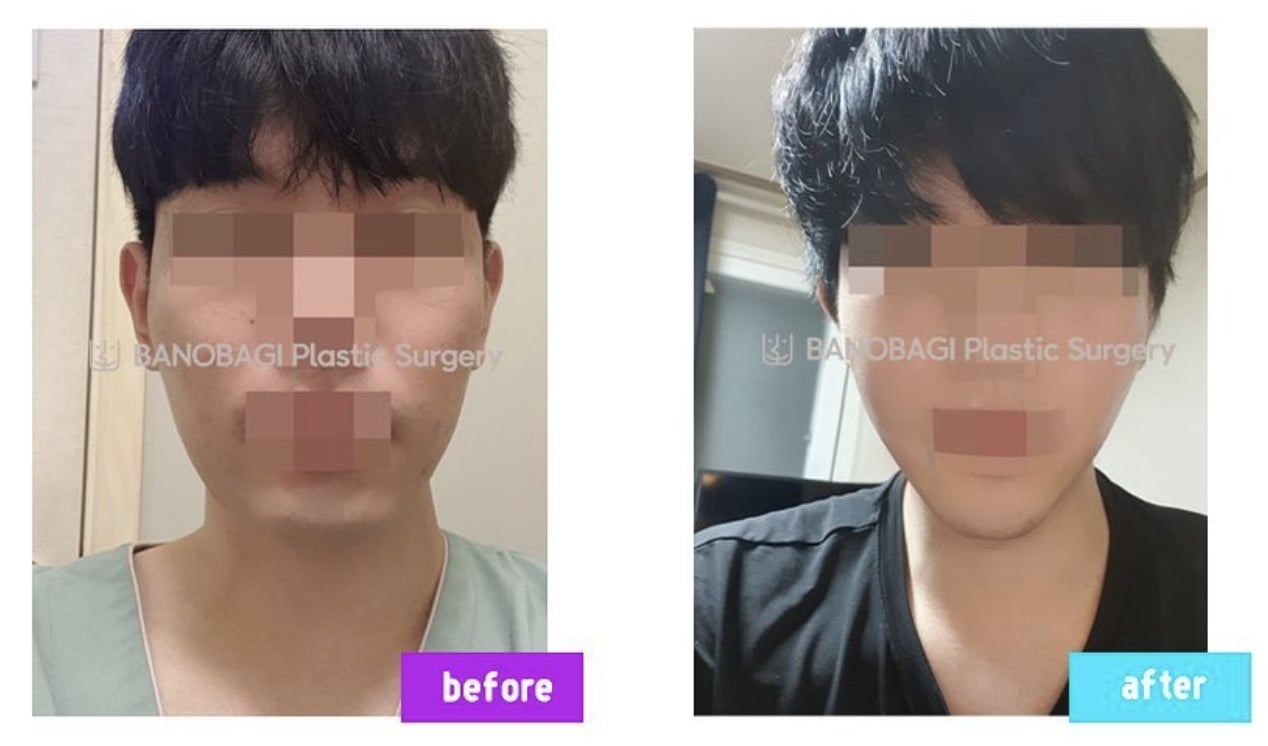 Best V line Surgery Clinics in Korea
As with any procedure, it is important to
do your research before choosing a clinic
. Do they meet your required needs? Does their clinic meet your standards? Do their surgeons' attitudes align with your goals and expectations? Schedule some consultations with different clinics in order to answer these important questions.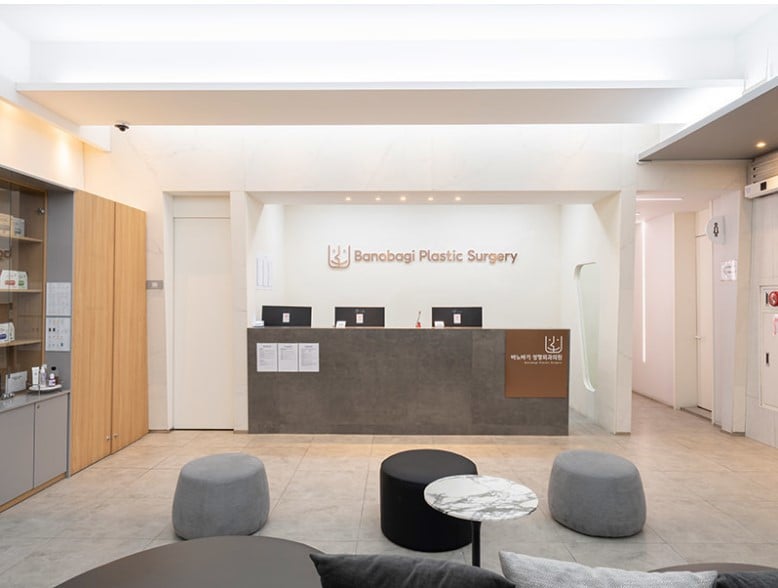 Operating since 2000 out of Seoul's Gangnam district, BANOBAGI Plastic Surgery specializes in facial contouring, among other procedures such as anti-aging, breast and body plastic surgery.
All of BANOBAGI's 15 surgeons are board-certified and have many years experience studying, writing about, and performing plastic surgery. As such it has become one of the most respectable clinics in Korea.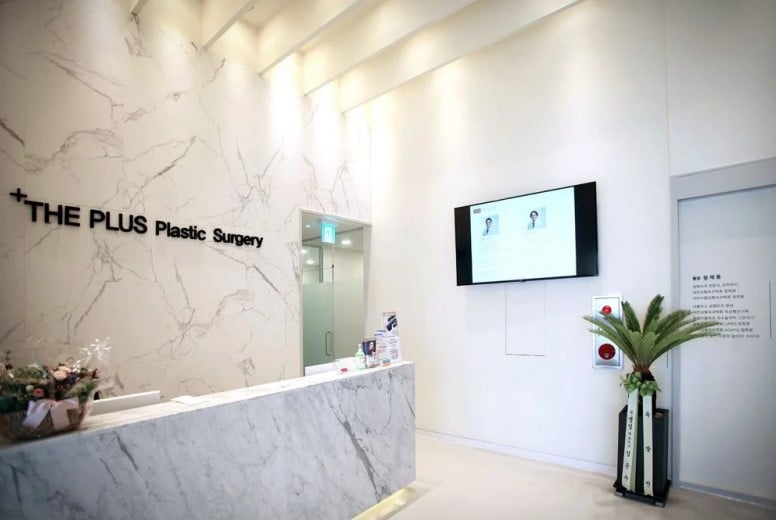 Run by four board-certified surgeons, including Jae Yong Jeong, MD.PHD, the president of the Korean Society of Rhinoplasty Surgeons, THE PLUS Plastic Surgery is a highly-respected clinic in the heart of Gangnam, Seoul.

V line Surgery Trip to South Korea
1. Pick your clinic
There are multiple reputable plastic surgery clinics in Seoul, South Korea's capital city. You can read more about them
HERE
.
2. Get an online consultation
Once you have picked the clinic you wish to work with, you can fill out their consultation form and go through the consultation process. After submitting your photos and reviewing the recommendations of the doctor, you can move on to the next step.
3. Reserve your surgery date and pay a deposit
Once you have settled your travel plans, you can pick a date for your surgery. Most clinics will ask that you pay a 10% deposit to reserve your surgery date.
4. Come to South Korea and undergo treatment
Travel to South Korea and visit your chosen clinic for an in-person consultation, usually the day before your surgery. V line surgery usually takes around 2 hours to perform and you could be required to stay in the hospital for one night following the procedure.
5. Rest for five days
It is safe to resume daily activities after five days following V line surgery. Until then, relax and recover in your accommodation whilst being sure to follow any advice given to you by the surgeons.
6. Follow-up stitch removal
You will be required to make a follow-up visit to the clinic for stitch removal after about 14 days.
7. Final results after around 1-2 months
It's perfectly normal to experience discomfort after V line surgery, including bruising, swelling and pain. The surgeons will be able to prescribe medications / give you advice on how to deal with this. After one to two months your face should be back to normal and you will see the final results of the surgery.

Frequently Asked Questions
How much does V line Surgery cost in Korea?
The procedure can cost anywhere between $5,000 - $20,000 depending on the type and difficulty of the surgery undertaken.
How risky is V line surgery?
Korean V line surgery is generally considered to be safe. That being said, no procedure is without its risks and this is no exception. The biggest risk, of course, is that one isn't happy with the final results and may require additional corrective surgery. On top of this, some people have reported loss of feeling in the lower facial area due to long-term bone deterioration issues. Make sure you are as fully informed as possible before making your decision; however, in terms of safety and expertise, Korea is by far one of the best choices in the world.
Is V line surgery the same as Double Jaw surgery?
V line surgery changes your jawline and chin so they appear more contoured and narrow. It helps improve the facial profile by slimming down the lower jaw. This procedure is suitable for those with a double chin, square jaw, and bloated cheeks.
Double jaw surgery is a procedure that corrects jaw abnormalities. It can involve your upper jaw (maxilla), lower jaw (mandible), or both upper and lower jaws.

So, V line surgery is not the same as double jaw surgery. They are two different procedures that serve different purposes.

What is the age limit for plastic surgery in Korea?
The age limit in Korea is 19. Anyone below this age must be accompanied by a guardian who will sign a consent form and take financial responsibility.

What do Koreans eat after surgery?
As well as plastic surgery, Korea is of course known for its healthy and delicious food. After undergoing treatment, most Koreans will opt to eat some of the following dishes:
Seaweed Soup (Miyeokguk)
Ginseng Chicken Soup (Samgyetang)
Kimchi
Bibimbap.
Pumpkin Porridge (Hobakjuk)
Red Bean Porridge (Patjuk)
Grilled Eel (Jangeo-gui)
Ox Bone Soup (Seolleongtang)