The Best English Speaking Seoul Dental Clinic
Editorial
Not just the biggest English Speaking Dental Clinic in Seoul, but all of Korea
South Korea is recognized around the world as the
leader in plastic
and cosmetic surgery. However, some may be surprised to realize that this title also includes dental care. This doesn't only apply to common procedures such as fillings, teeth whitening, and root canals but also incorporates extensive procedures such as veneers, implants, and laminations. Modern dentistry is no longer simply about oral health but also aesthetic concerns to help people feel more confident in their smile. When it comes to the leading player in cosmetic dental surgery in
Seoul
, one clinic is commonly on everyone's lips:
Minish Dental Hospital.
Read on to discover more about the dental industry in Korea and what makes Minish Dental Hospital stand out among the competition.

Dental Clinics in Korea
A formalized dental training system was introduced to Korea in 2004, helping to improve the quality of dental services in the country. Today, Korea boasts 11 different colleges and schools of dentistry with systemic curricula and clinical practices. In addition, dental practitioners are required to learn up-to-date techniques through regular, supplementary training in order to maintain their license. This, in turn, has led to a higher operation rate and satisfaction rate among patients from around the world.
In addition, the number of licensed dentists has also increased dramatically, reaching a total of 31,000+ in 2019 and continuing to sharply increase each year.
The 2004 training system includes…
Oral and Maxillofacial Surgery
Prosthodontics
Orthodontics
Paediatric Dentistry
Periodontics
Conservative Dentistry
Oral Medicine
Oral and Maxillofacial Radiography
Oral Pathology
Preventive Dentistry
General Dentistry
Since 2004, dental technology has also greatly improved with sophisticated techniques such as stem cell extraction, microscopic surgery, and robot surgery, to name a few. With this advanced technology, the overall treatment period is shortened and simplified. As an example, many clinics in Seoul offer single-day operations such as implants and veneers.
What's more, dozens of implant and dental materials have been certified by the Ministry of Food and Drug Safety. The majority of these materials are manufactured directly in Korea and are regularly sent abroad to foreign clinics who praise their efficiency.
Last but not least, dentists in Korea follow a rigid educational system that requires partaking in foreign language courses. Thus, many Korean dentists are fluent in English, among other languages. If you're worried about language barriers during your trip to the dentist, major dental hospitals, international clinics, and even smaller sites are there to support you every step of the way. Don't let language barriers stop you from achieving your dream smile.
Still feeling anxious about where to go? Read on to discover the top English-speaking dental clinic in Seoul today.

The Best English Speaking Seoul Dental Clinic
If you're looking for the best English-speaking dental clinic in Seoul, look no further than Minish Dental Hospital. The reason this institution is known as a 'hospital' as opposed to a 'clinic' is because Korean law dictates that a number of beds in a clinic therefore justifies the site as a hospital. Minish is a whopping 14-story building entirely dedicated to dentistry and oral health. Each floor is assigned to a specific procedure, meaning that patients are constantly surrounded by expert staff who specialize in their unique concern.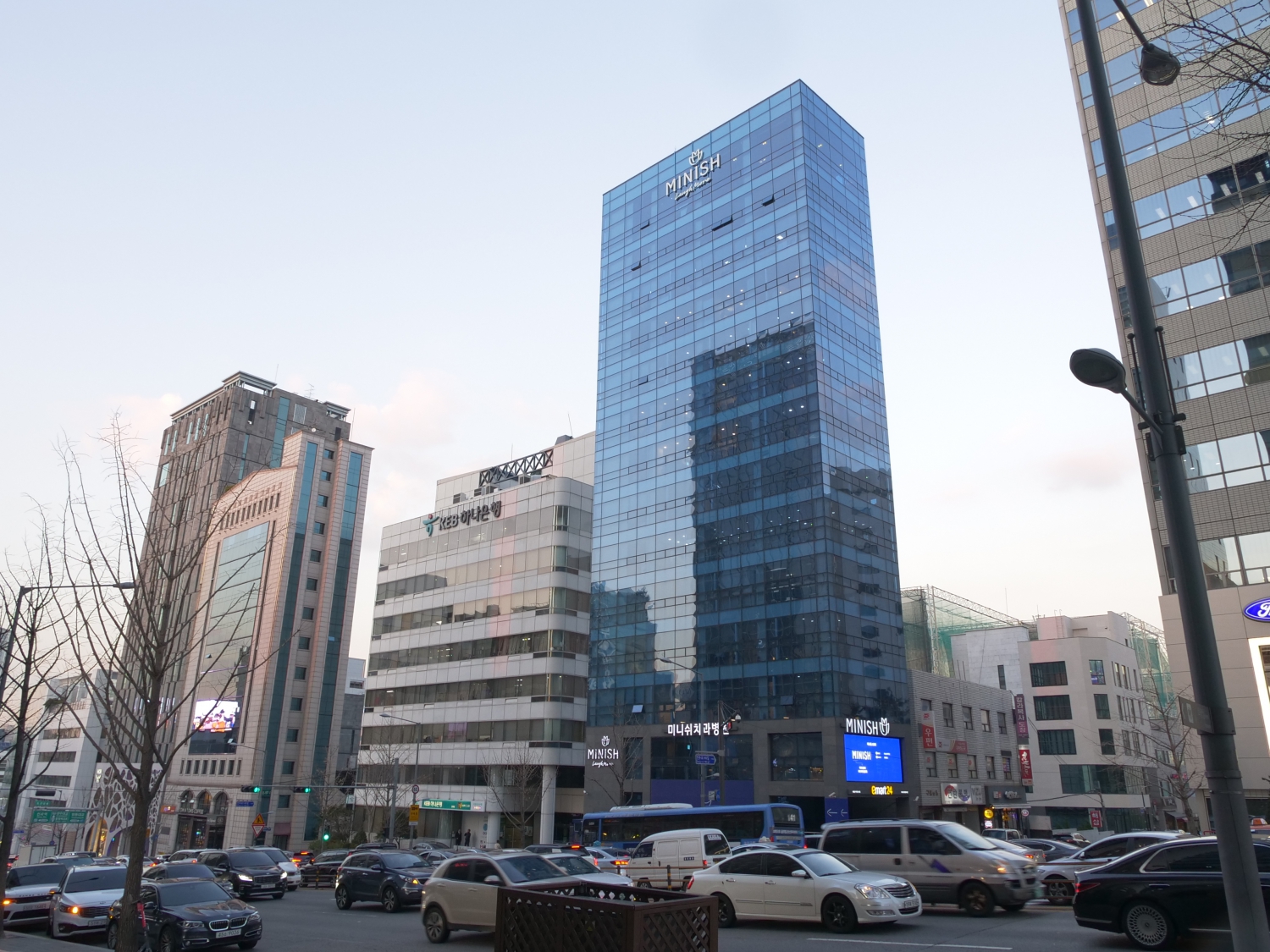 Let's explore a few of the key features at Minish Dental Hospital that help make it so renowned.

1. State-of-the-art Technology
In order to secure its spot as the best dental clinic in Seoul, it's no wonder that Minish incorporates the latest in dental technology. In fact, the Minish Technician Laboratory is the largest lab and veneer manufacturing facility in Korea. The lab is filled during all working hours with a highly skilled team of technicians that focus solely on dental design and the manufacturing of veneers.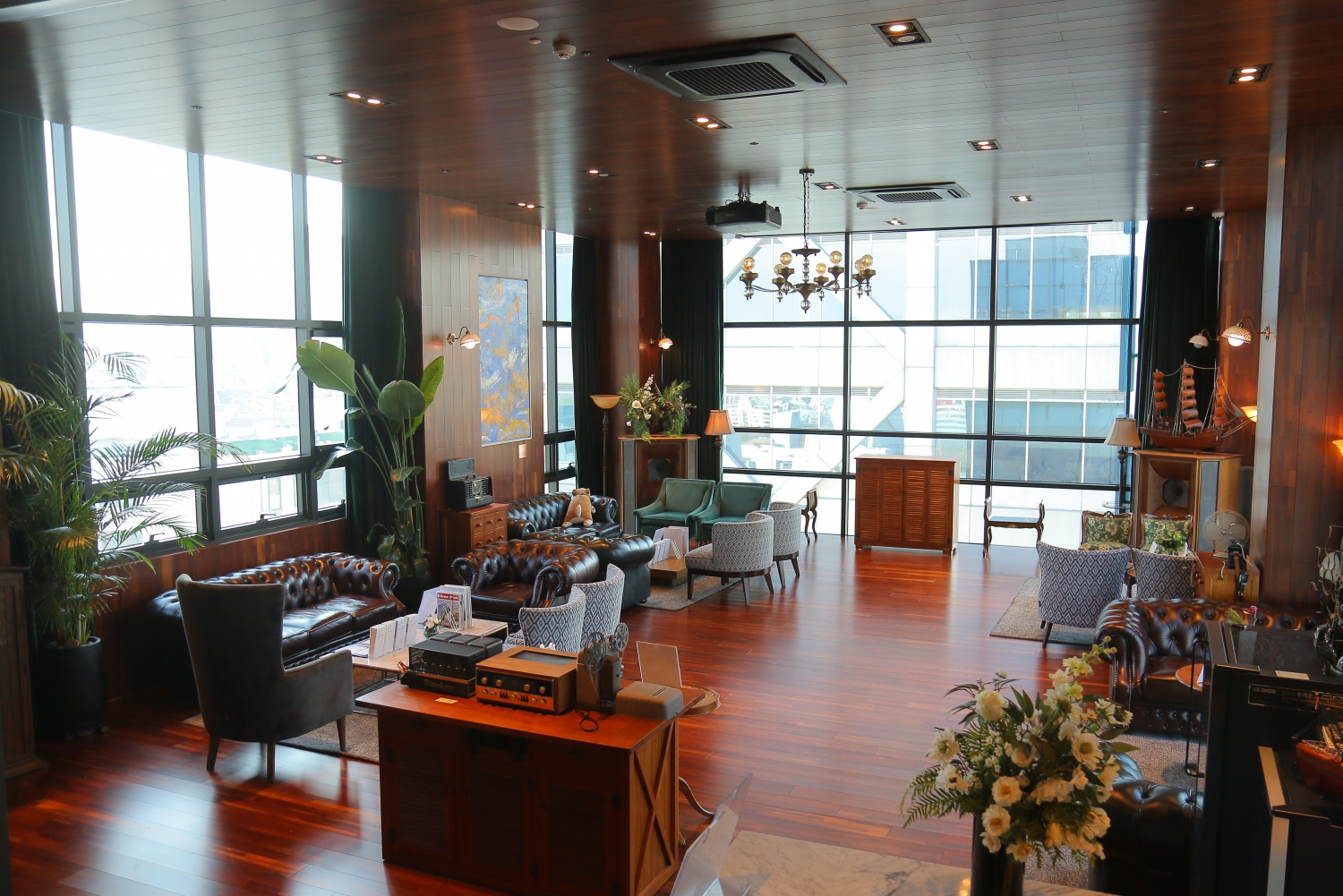 The team at Minish Technician Laboratory is made up of 20+ professionals with an average of 15 years of experience. These experts are in charge of nine dental milling machines as well as six 3D scanners for accurately fitting and natural-looking veneers. Milling machines carve blocks into various shapes to help design the perfect veneers while 3D scanners look more closely into a patient's mouth in order to create accurately fitted veneers. The use of this equipment means that Minish's prosthodontics can be applied to any tooth, including molars, front teeth, and even the gums.
These are just a few of the technologies used at Minish Dental Hospital, but they demonstrate the clinic's constant dedication to patient satisfaction.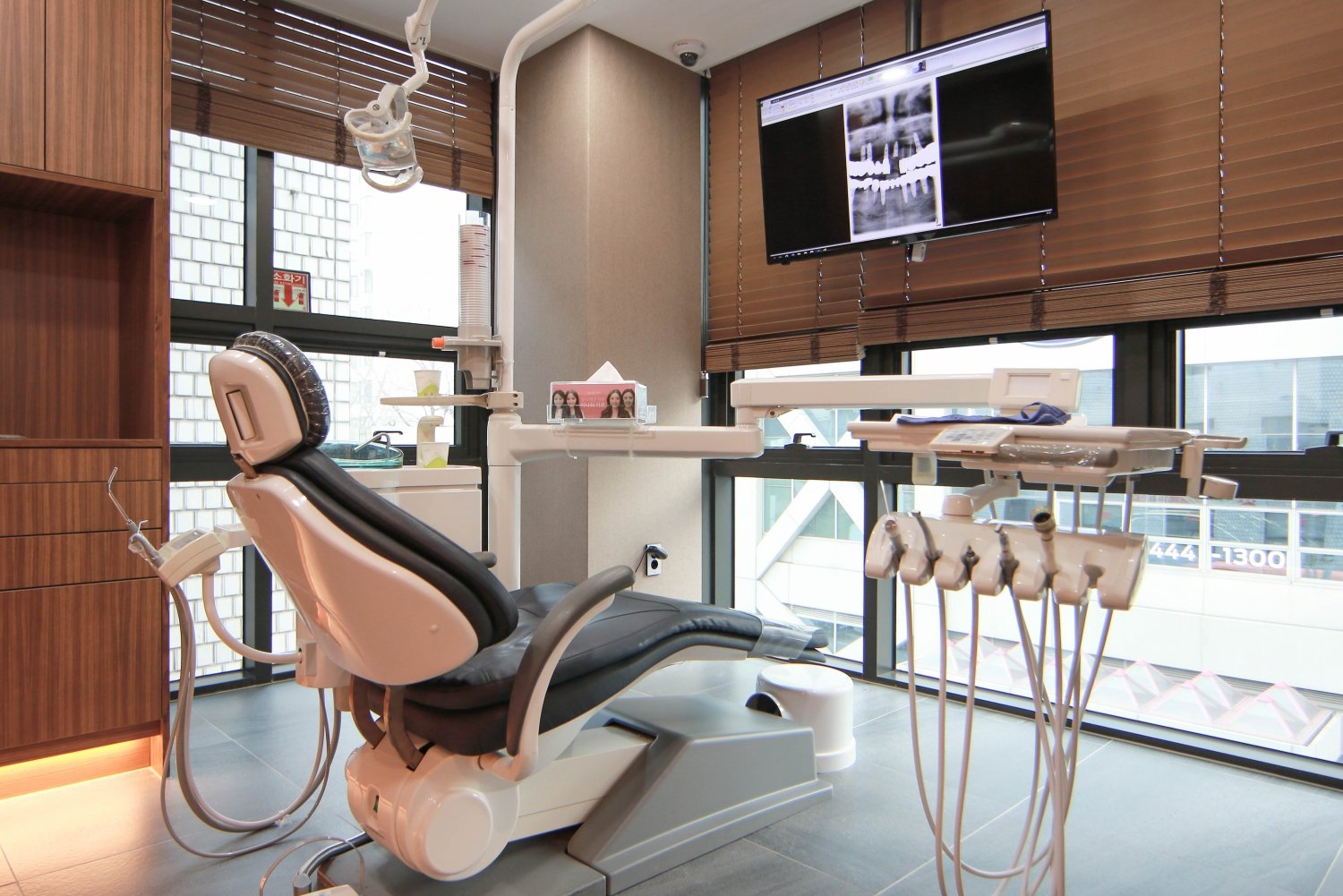 2. Expert Staff
With a hospital this big, Minish boasts a staff of over 100 professionals. Each dentist specializes in specific areas such as veneers, tooth alignment, implants, root canals, and so on. In addition, the hospital's nurses, consultants, and administration work tirelessly to make patients feel comfortable and secure during their visit.
In particular, Minish's founder, Dr. Kang, is internationally recognized for his unique Minish Veneer program. Instead of using heavy, artificial materials and dramatically shaving down the enamel of the tooth, Dr. Kang has introduced a procedure to create wafer-thin, 3D-printed veneers that naturally fit the patient. This, in turn, means minimal tooth shaving and sleeker results. What's more, Minish Dental Hospital offers same-day veneer installments for short-term visitors. Spaces per day are limited, so be sure to book in advance.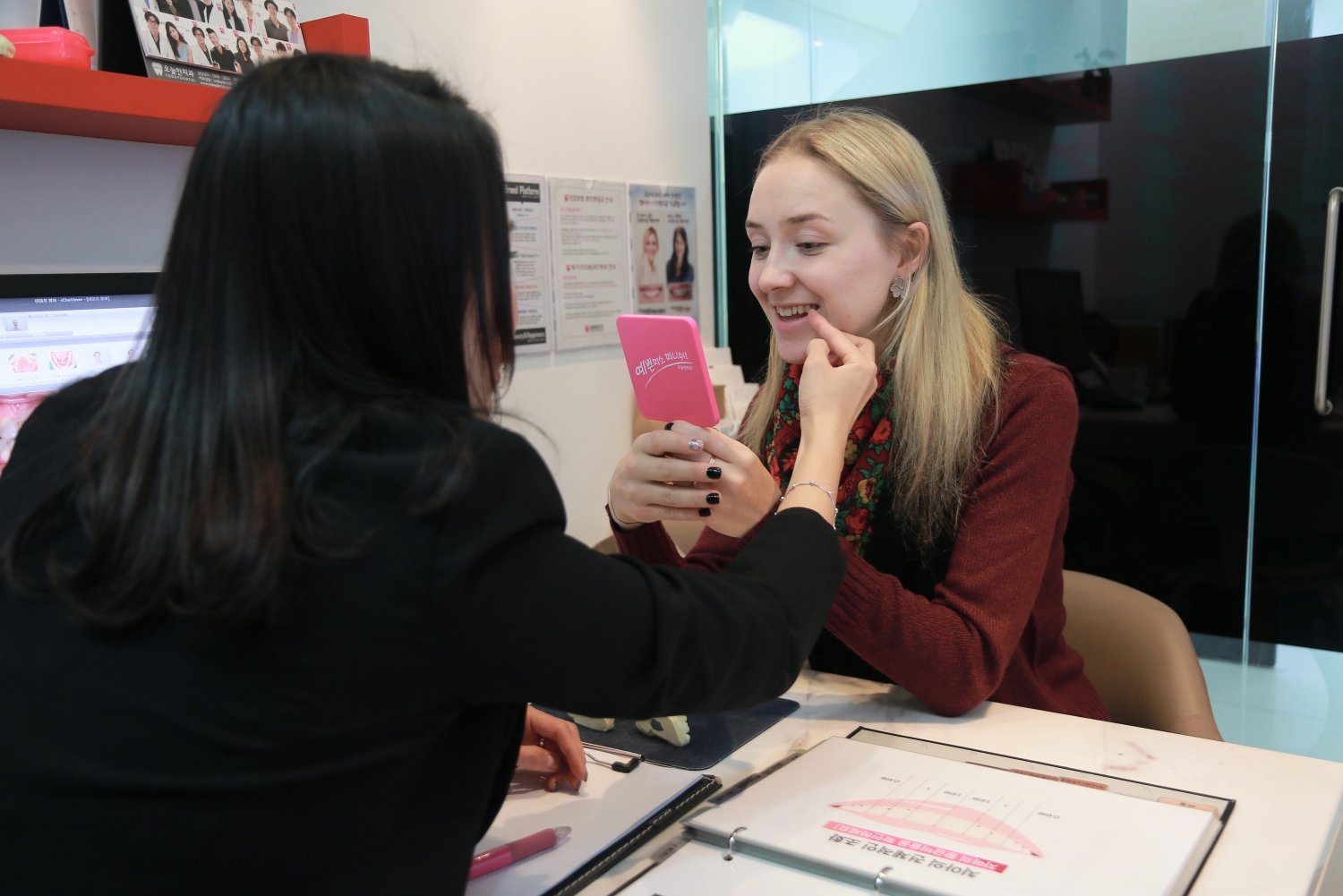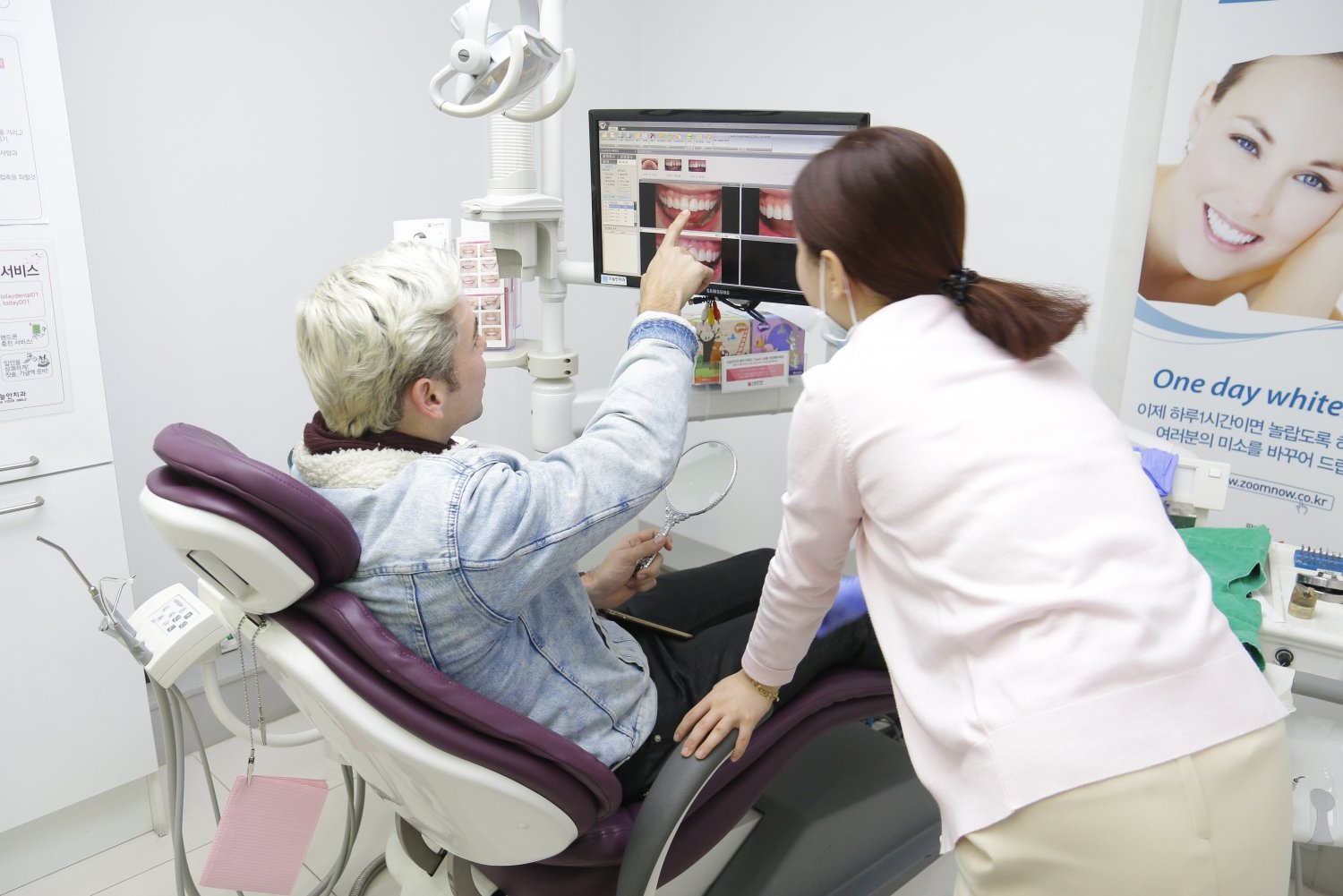 3. International Clients
Considering that Minish is known as the best clinic in Seoul, it should come as no surprise that the hospital also includes a fully integrated international division. This is not merely for diplomats, businesspeople, or celebrities, but also for the average expat or visitor to Seoul. The seamless foreign language communication at Minish helps patients avoid any hesitation or confusion when it comes to their desired dental procedure.
The hospital is well known for its English-speaking staff. However, if you are curious about if a member of staff can speak your native tongue, don't hesitate to reach out to Minish today with an inquiry. Many of their dentists speak other languages apart from English and Korean and may be able to comply with your request.
4. Patient Comfort
Minish also prides itself on patient comfort. There are numerous lounges and luxurious waiting rooms to ensure client comfort.
Patients can also experience a 'dental spa' to achieve that ultimate clean feeling. The Minish Dental Spa teaches guests about the importance of oral hygiene, teeth protection, and preventative measures that help patients understand how to further maintain good oral health outside of the clinic. In short, patients can experience an in-depth analysis, cleaning, and follow-up lesson about their oral hygiene.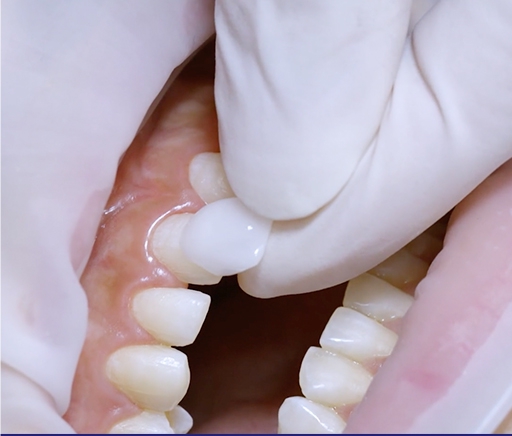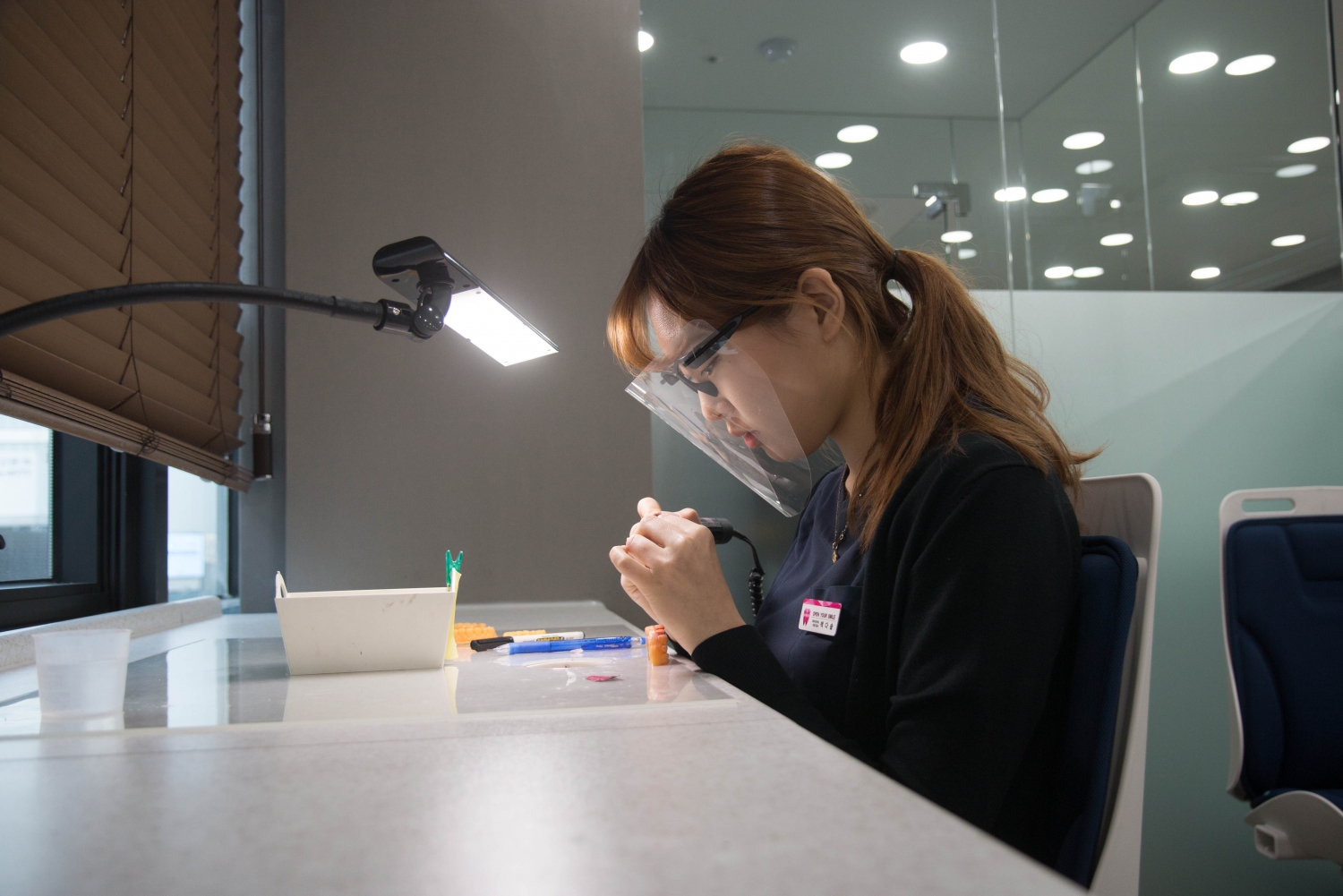 5. Affordable Prices
While it's understandable that some patients may be worried about the price of Minish's dental procedures, some may be surprised to learn that the hospital is not much more costly than most clinics in Seoul. In fact, many patients may find that Minish is far more affordable than the clinics in their home country. As an example, many clinics in America charge $4000 USD per tooth for a veneer, while Minish is nearly 4x cheaper and promises dramatic, natural results.
What's more, patients can select which dentist they would like to oversee their operation. Transparent experiences and prices are always included on the Minish website. For those looking for a more affordable option, it is possible to comfortably explore the best dentist for your unique situation and price point.
To summarize, Minish Dental Hospital is ideal for patients seeking…
Same-day treatments
Thin, natural veneers
English-speaking staff
Highly trained dentists
Total patient comfort
The latest in dental technology
Dental spa experience
Affordable prices
Long-lasting results
Are you ready to get started on the journey to your beautiful smile? Do you have more questions regarding your unique situation? Reach out in English to Minish Dental Hospital today through their online consultation form or contact information. Your dream smile is no more than a message away!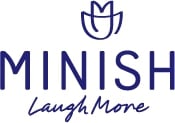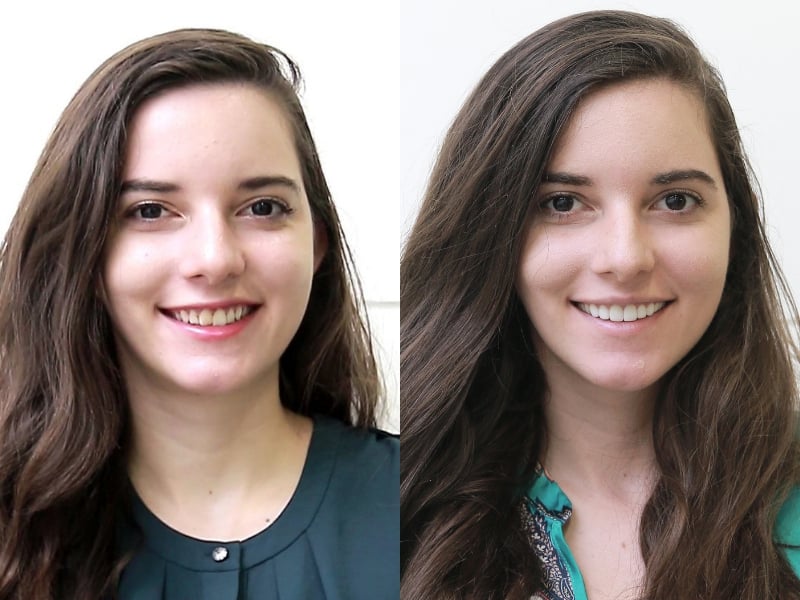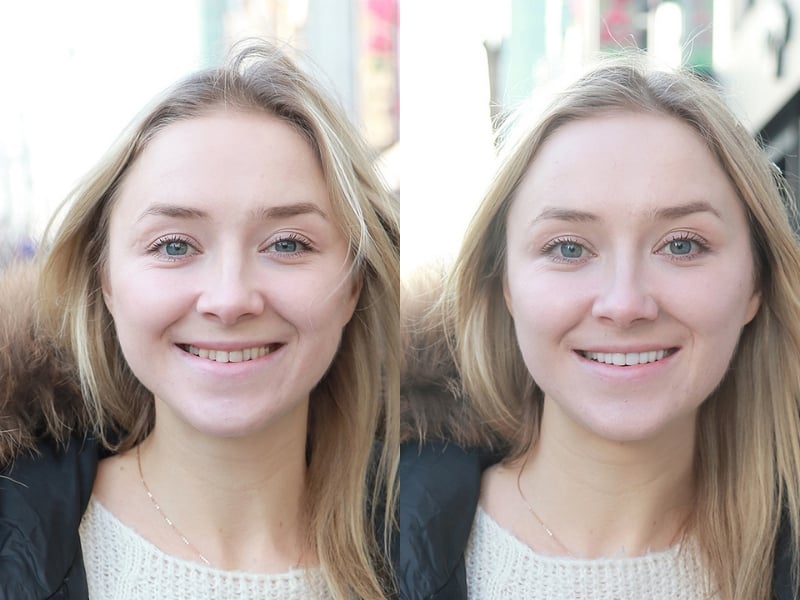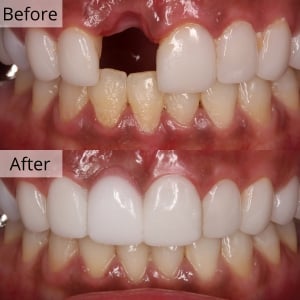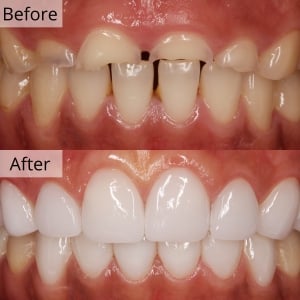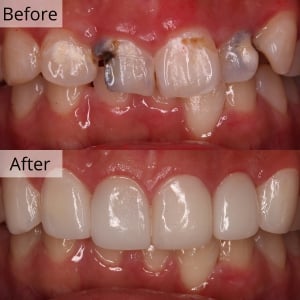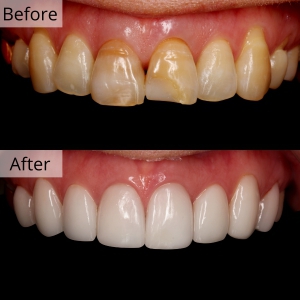 Frequently Asked Questions (FAQ)
Do the dentists and staff at the English speaking dental clinics in Seoul speak fluent English?
Dentists in Seoul must undergo English training in order to obtain their degree. Thus, many dentists in Seoul can speak English. However, exposure and regular practice with the language greatly vary, meaning that patients might not feel satisfied with the English level of their dentist. Always be sure to check in advance if your dentist speaks English or visit a well-known multilingual clinic to avoid disappointment.
What types of dental services are available at English speaking dental clinics in Seoul?
English-speaking dental clinics in Seoul offer the same dental services as regular clinics. This includes teeth whitening, implants, root canals, orthodontics, veneers, and so on. Patients never have to worry that they are receiving different treatment simply because a dental clinic promotes itself as international.
What are the fees for dental services at English speaking dental clinics in Seoul, and do they accept insurance?
Dental fees at English-speaking clinics in Seoul vary based on staff experience. This means that less-experienced dentists will charge less for their services. Some dental clinics are not as transparent as Minish Dental Hospital when it comes to staff experience and prices. However, clinics will not charge more simply because they are multilingual. Many dental procedures in Korea are covered by insurance, but there is a chance that a cosmetic procedure may not be. If you have questions regarding your unique situation, reach out to your interested clinic today.