Endurance and Etiquette - Nightlife in Seoul
Food & Drink
Koreans have a social system where alcohol is an important way to bond and connect with friends
Welcome to Korea. One shot! Chances are, if you're socializing with Seoulites, enjoying the nightlife in Seoul, you'll most likely hear the 'one shot' cheer several times during an evening of eating and drinking, and your drinks will be poured by someone else the entire time. This may sound like a rock star lifestyle, but Koreans have a social system where alcohol is an important way to bond and connect with friends, co-workers and potential business associates.
Somewhere along the way drinking culture in Seoul has become ritualized, so if you can follow protocol and hold your own, you're in.
First and most importantly, never pour your own beverage. Someone will pour it for you. You must also pour for others, watching diligently to be sure your companions' glasses are never empty. Do this and you'll score major points with your Korean hosts.
In addition to this basic etiquette, there is typically a standard drinking process that you should be aware of. Secondly, Koreans like to move around to different bars over the course of an evening. The procedure can be flexible in terms of the order or the omission of steps; what's important is that you do the rounds, similar to bar hopping, in different locations.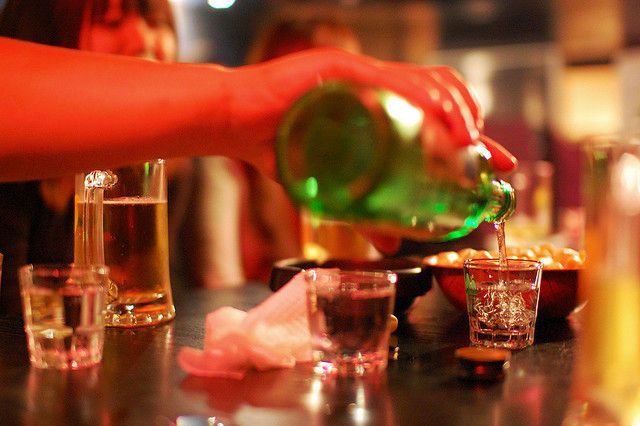 Round one: Dinner and soju - the local firewater that everybody drinks here – at one of Seoul's restaurants. The preferred place for round one is at a Korean meat restaurant. A great place for this is Itaewon Kalbi, located right across from the church in the local neighborhood of Gyeongnidan, Itaewon.
Round two: The group generally moves on to a Hof, or a Tent Bar, both Korean style bars where you will be required to order snacks with your beer and soju. The tent bar right in front of KFC, Hamilton Hotel in Itaewon, is great for round two. The tent bar is set up and taken down every day and the staff is great with locals, foreigners and tourists alike. Just remember they only take cash here. Middle rounds are a great time for drinking games, which usually involve shouting, chanting, and singing. You may be commanded to 'oneshot' (bottoms up) or 'loveshot' (hook arms with the person seated next to you and swig together like a wedding toast). You will almost certainly hear "Geonbae!" - Korean for cheers.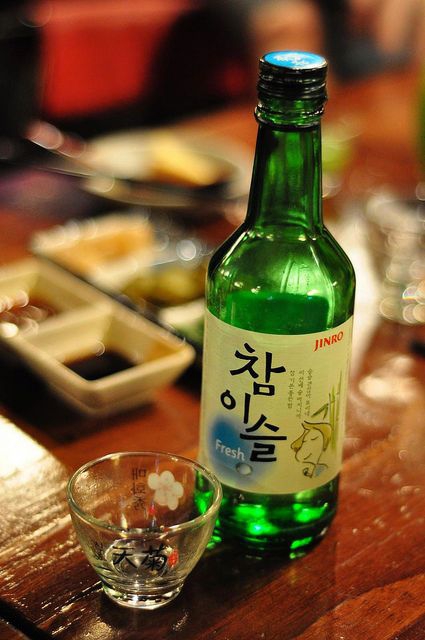 Round three: Another Hof or a Western-style bar. By this time, the party is probably getting pretty raucous and will more than likely proceed to Ssada Maekju in Hongdae ,which has unlimited beer for a cheap price and is great for large crowds, as nobody will worry about getting stuck with the bill.
Round four: Noraebang, a karaoke bar where patrons rent private singing rooms by the hour. In Hongdae there are Noraebangs on every street corner, simply ask someone. If you are in any other neighborhood it works the same way, they are literally everywhere.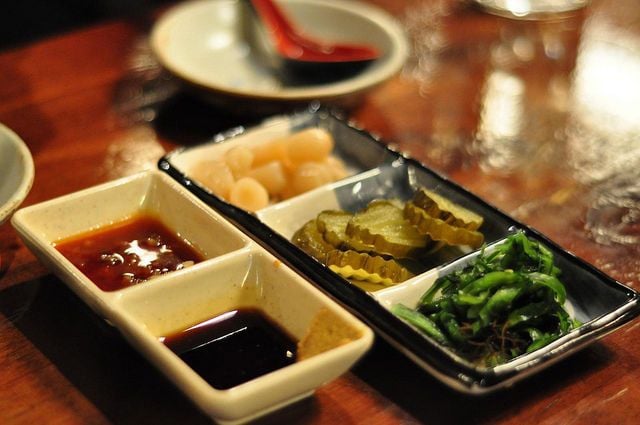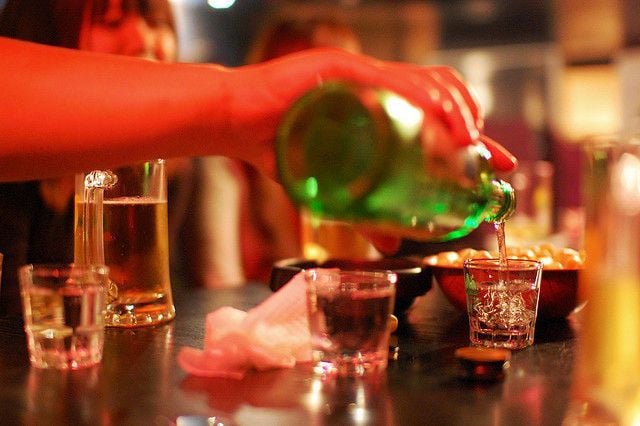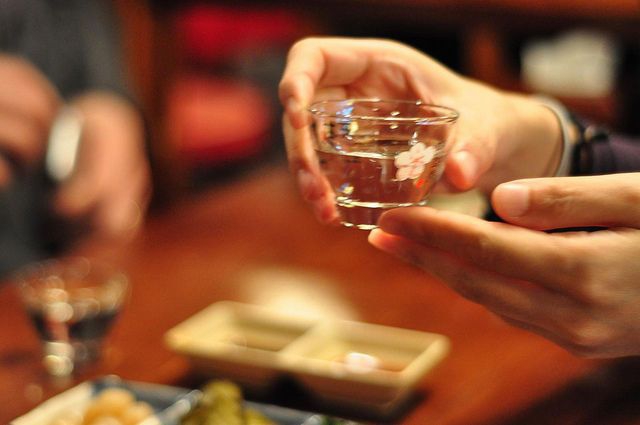 Round five: To wrap up the evening, those still standing will move on to one of Seoul's nightclubs. If you are in Hongdae try M2; in Itaewon, try Club Mute above Glam Lounge in the same building; and in Gangnam, try Club Ellui.
Tip: Once you have established that you know and can follow the rules and procedures of drinking in Korea, you can relax and turn your focus to basic survival. If you plan to make it through five rounds alive, this can quickly become a priority.
Regardless of the occasion, you will likely find that the people around you are drinking in large quantities. For the sake of your physical and mental well-being, it's good to have a firm plan in place for avoiding overindulging, which can be tricky in a culture where refusing alcohol is considered rude.
Remember to pace yourself. Take time to chat. Continuing to snack throughout the night both defers drinking and can fortify your stomach. And when all else fails, toss that shot of soju over your shoulder when no one is looking. You now know what to do in Seoul on a night out, and you're ready to drink with Seoulites. Good luck!
Images by My Guide Seoul, Justin Ornellas and Graham Hills