Laser toning in Seoul
Seoul
Why is laser toning the best in Korea
Laser toning
is a laser treatment that was first developed in Korea as a way of treating skin pigment conditions that were previously deemed too difficult to treat. Basically, a laser damages the skin in a non-harmful way so that your skin can generate even healthier, newer skin cells.   
What is Laser Toning?
Laser Toning is a treatment that involves low energy shots, multiple times and periodically, onto the skin to reduce pigmentation and improve skin tone. It involves a ray of light at a specific wavelength to treat pigments located deeper in the skin (dermis).  
Q. To whom does this treatment benefit?
Someone who has darker skin tone and wanting to lighten it
Someone who has melasmas, blemishes or pigmentati
​Someone who has red or brown acne scars
Someone who has irregular skin tone
Someone who wants to minimize wrinkles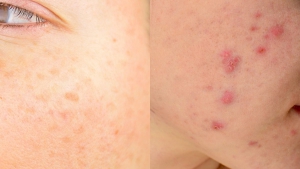 Q. How long does it take?
10~20 minutes  
Q. Maximum Effect
1~2 weeks intervals, after 3 sessions you can start to see results and normally it is recommended you go for 10 sessions for maximum effect. Many clinics offer 10 session packages along with after care such as facial masks.  
Q. Pain Level
Slight pain, no need for numbing cream, feels like a needle lightly poking on face  
Basic procedure of laser toning
You wash your face to remove any make-up or sunscreen. Clinics have facial cleansers and fresh towels for each patient.
Staff will escort you to lay on the bed
The Dermatologist will come in and perform the laser treatment which takes around 7-10 minutes.
Staff then apply serum on your face after the treatment.
You'll need to put on some recovery cream (cica cream) and sunscreen to protect you from UV
Toner, lotion and sunscreen are usually provided at the clinic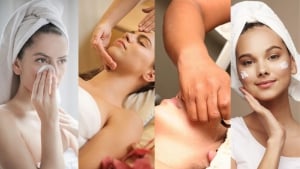 What do you need to do after laser toning?
It's crucial to put on an adequate amount of sunscreen everyday even when it's cloudy outside, because UV light can penetrate through the clouds and damage your skin.  
Why is Seoul the best place for laser toning?
I've received laser toning in Seoul, U.S, and Canada. Out of those three, I would have to say Seoul offers the best
packages
with only a fraction of the cost compared to the U.S or Canada. This is because laser toning is commonly done in Seoul and a highly competitive market bringst the price down to a very affordable rate. 
With that being said, doctors are very experienced because it's frequently done so they know where to focus, as well as adjusting the level of the laser to maximize the outcome.
Lastly, many of the laser equipment is manufactured in Korea so they are always kept up to date and in good condition. Sales rep would come in periodically to check the equipment as well as bringing newer better equipment.   
Final thought
Laser treatments can offer complete rejuvenation, making you shed years off the look of skin. All this while allowing the skin to return to the health of its youth with natural procedures that need no downtime. So it's definitely worth your time and you'll definitely notice the difference on your face.
Take a look at our recommendation for the
top skin clinics in Seoul