Laser toning in Seoul
Seoul
Why is laser toning the best in Korea
Laser Toning
is as it sounds, a treatment involving lasers which help improve skin pigmentation and reverse the effects of aging. It was originally created in South Korea and has become the standard way to improve skin complexion. It works by safely damaging undesired skin cells, which allows the rest of your skin to look healthier and more youthful.
How does Laser Toning work?
As a treatment, Laser Toning breaks apart skin pigmentation cells using pulsating bursts of low energy. The energy waves are finely tuned to target pigmentation below the surface of the skin. Repeated use of Laser Toning has the effect of removing unwanted pigmentation and some kinds of skin viruses and bacteria.
Q. Who benefits from Laser Toning?
Anyone who has uneven skin tone
Anyone who wants to minimize wrinkles
Anyone with undesired pigmentation, blemishes, and/or melasma
Anyone with discolored acne scars
Anyone who wants to lighten their skin tone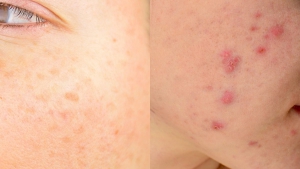 Q. How long does each session of Laser Toning take?
Each Laser Toning session takes about 20 minutes
Q. How many Laser Toning sessions do I need?
Most people see the best results after 10 sessions. Additional after-session care is usually recommended, including changing small bandages, wearing facial masks at night, and applying moisturizer. Doctors and clinic staff explain the after-session care for each person's case.
Q. How long do I need to wait between each Laser Toning session?
The standard interval between Laser Toning sessions is 1 to 2 weeks and depends on how quickly your skin heals.​

Q. Does Laser Toning hurt? Will I feel pain if I get Laser Toning?
Patients report a slight amount of pain when receiving Laser Toning, like a slight abrasion. Patients do not require numbing cream, but most clinics provide it if requested.
Laser Toning procedure:
You wash your face to remove any make-up or sunscreen. Clinics have facial cleansers and fresh towels for each patient.
Staff will escort you to lay on the bed
The Dermatologist will come in and perform the laser treatment which takes around 7-10 minutes.
Staff then apply serum on your face after the treatment.
You'll need to put on some recovery cream (cica cream) and sunscreen to protect you from UV
Toner, lotion and sunscreen are usually provided at the clinic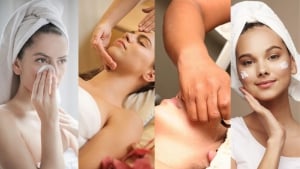 What do you need to do after Laser Toning?
It's crucial to put on an adequate amount of sunscreen everyday even when it's cloudy outside, because UV light can penetrate through the clouds and damage your skin.
Why is Seoul the best place for Laser Toning?
I've received laser toning in Seoul, U.S, and Canada. Out of those three, I would have to say Seoul offers the best
packages
with only a fraction of the cost compared to the U.S or Canada. This is because laser toning is commonly done in Seoul and a highly competitive market bringst the price down to a very affordable rate.
With that being said, doctors are very experienced because it's frequently done so they know where to focus, as well as adjusting the level of the laser to maximize the outcome.
Lastly, many of the laser equipment is manufactured in Korea so they are always kept up to date and in good condition. Sales rep would come in periodically to check the equipment as well as bringing newer better equipment.
Final Thought
Laser Toning and other laser treatments are a non-invasive, simple way to dramatically reduce the effects of aging. After 3 to 10 sessions, your face can look more natural, healthy, and youthful. And because it is non-invasive, it requires little time out of your day. As a result, it is definitely worth your time and you'll definitely notice the difference on your face.
Take a look at our recommendation for the
top skin clinics in Seoul