Seoul Nightlife: 3 Top Clubs in Gangnam
Seoul
Clubbing in Seoul
If you're looking to sample some of the best nightlife in Seoul and you're wondering where to go, you should definitely hit the clubs. The club scene in Seoul has a vast array of choices but there are really only two sides to it - Hongdae and Gangnam. In Hongdae you can expect a raw, hipster, artsy club scene with unique venues that will range from a club made out of an old parking garage to a basement packed wall to wall with college students. Gangnam is different. It's more for the seasoned clubbers who have a particular taste in their music, venue and crowd. South of the Han River in Gangnam, the areas of Cheongdam, Sinsa and Nonhyeon are the three centres of the high-end club life – all within close proximity of each other. In this affluent part of Seoul you'll find a unique experience in each venue, multiple house genres and the crowd anywhere from post-graduate students and wealthy businessmen to models.  So if you're in Gangnam and feeling like partying high class, without hundreds of college kids doing the shuffle dance, here are three of the kind of venues you're looking for.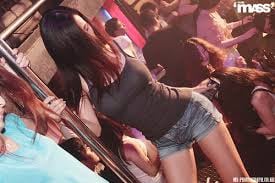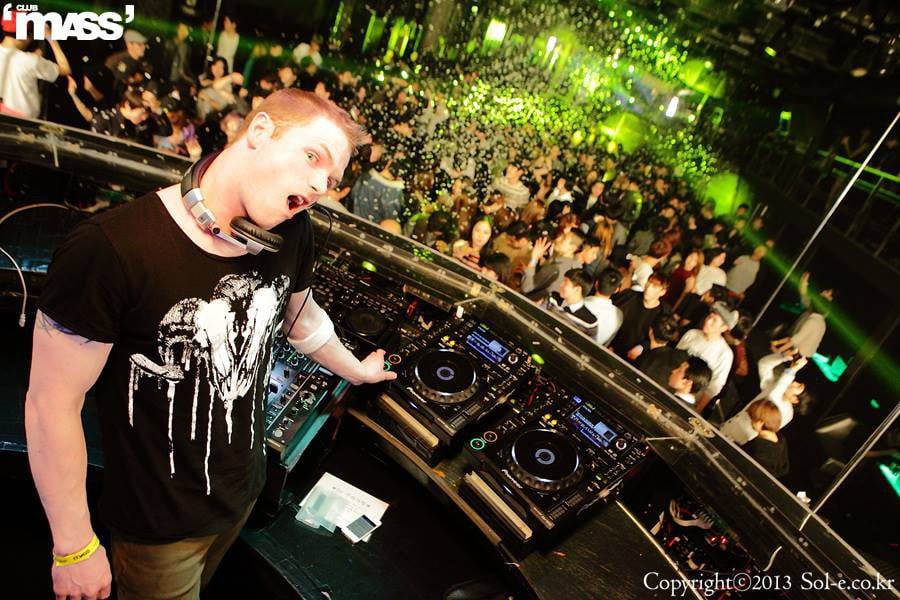 Club Mass
If you're looking for a classy venue, top-class sound system and music, often featuring world famous DJ's, find your way to Club Mass. Don't be fooled by the modest entrance, this is THE club in Gangnam. While other clubs come and go, only MASS manages to stay in business.
Inside, there is the main section where the music is played. And the music is anything from funky to hard electro full of bass to playted by the resident DJ's and often world famous DJ's too. The club has plenty of room to dance and with tables and seat around the floor and upstairs overlooking the place, so if you like to roam around, there's enough going on to keep you entertained. The crowd is young and beautiful. You might get the impression that people are hard to approach but with a little bit of bravery you could end up having a lot of fun!
Tip: You can party here from Thu-Sun.
Peak hours from 2-6 AM.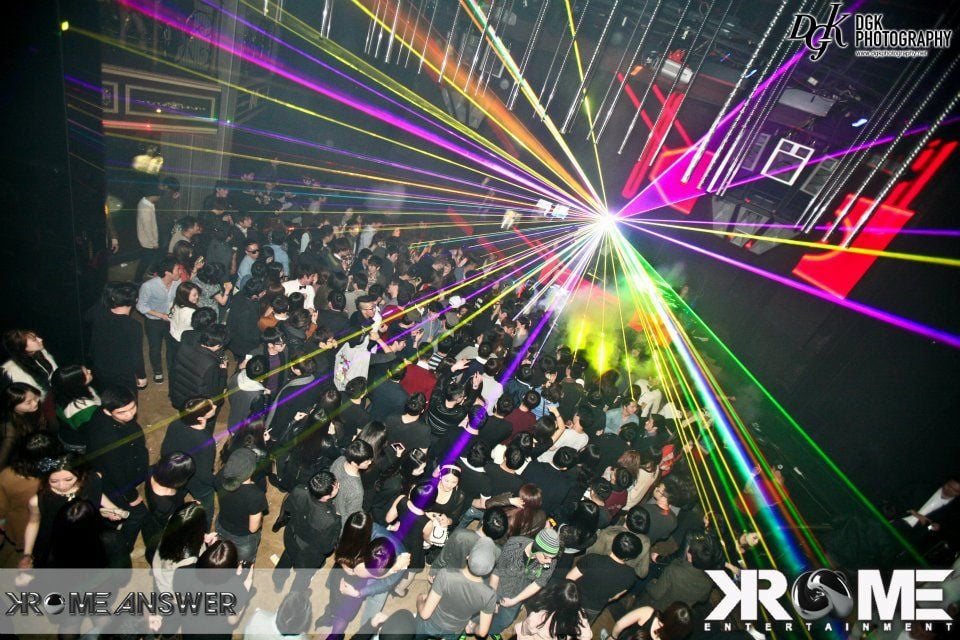 Club Answer
The music at Answer is high energy and there's an intimate feeling because the club layout is focused on the main dance floor. Answer has a lot of partnerships with promoting companies so it often has little events that other clubs don't have such as free giveaways, professional dancers performing on stage, fire shows and other random promotional events. If you want to have the full experience of this club, you should gather a group of friends and get a VIP table on the 1st or 2nd floor because of the layout and the high energy. Going out in Seoul should be a pleasurable experience, and you may feel like you want to take a step back and breathe. Tables also provide a comfortable place to invite new friends. The tables are affordable if there are 3-5 people in your group. When you reserve a table, everyone in your party should show up before 11PM to ensure your spot. Answer has been around longer than most of the clubs in Gangnam, so it has a wider range of people coming; pretty much anyone who is looking to party.
Tip: If you're worried about feeling out of place partying with only Koreans, Answer is the club with the most foreign nationals in Gangnam because it is the best known.
Peak hours 2-5 AM.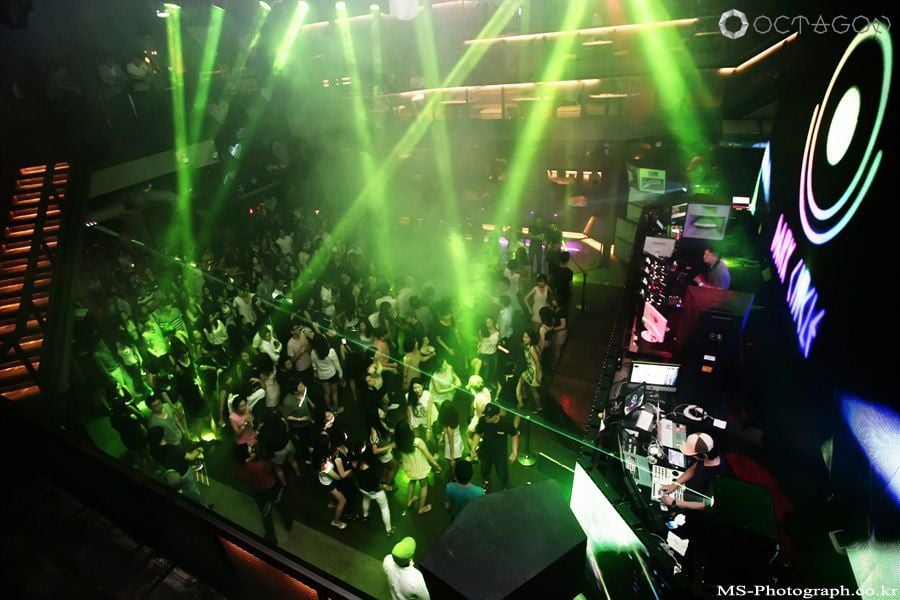 Club Octagon
This is one of the newest nightclubs in Seoul and has its own unique style. Everything is brand new but it reminds you of a cool underground hideout. The music is very deep and it's dimly lit. Octagon's trying to stand out from the other main clubs. They probably have the best sound system in Seoul and they even have a large pool inside the club, where hired dancers perform on certain events. It is not as segmented or massive as Club Ellui, but it is noticeably bigger than Club Answer. It has a nice sit down lounge area right next to the main dance floor, possibly fitting up to 20 people. If you like a variety of music go to the upstairs lounge, which is accessible to normal guests. The DJ upstairs plays tech-house/electro. Don't be confused with the VIP elevator; you must access the lounge up the main staircase. If you have money to spend, this is the place to get a VIP table. You can choose from 1st to 3rd floor and if you prefer a private room they are also available.
Tip: If you don't have a table you might find yourself walking in circles unless you spend a lot of time on the dance floor. The crowd is sexy and stylish.
Peak hours 1-4 AM. When you get out of Gangnam subway station line 2, or Nonhyeon subway station line 7, just tell your taxi driver "New Hill Top Hotel" in English.
Images by: DGK Photography, Krome Entertainment Korea and Ms Photograph.